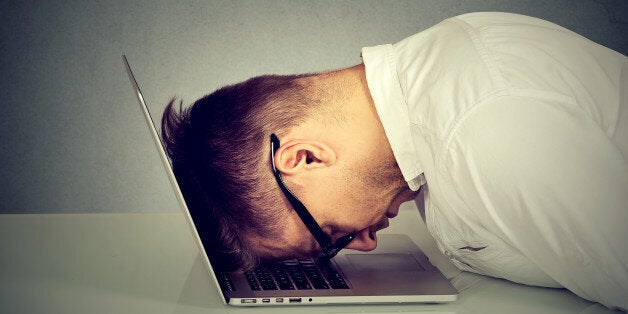 It's not breaking news that having a degree doesn't guarantee you your 'dream job' straight from university, especially if you naively picked a humanities subject like me. I mean, American History, come on. (major eye roll). Believe it or not, most employers aren't that excited to hear about ultimate bad boy Ronald Reagan's shade towards the 'evil empire' or top ten random but useless facts about JFK. Crazy, right? If a year since graduation and my degree has left me on minimum wage working in a coffee shop, then I can't help but desperately question what were all the 3am mini breakdowns for? How can I justify my exam season extreme snacking weight gain? Why did I go through all the torturous 9am hungover lectures and the excruciating struggle to come up with a 'fun fact about myself' to share with the group? If you don't agree that's pure suffering, then you're wrong.
But fear not, it gets better than this - I say weeping into my third glass of cheap white wine and tenth Bourbon biscuit on a Monday night. Funnily enough, I'm not always convinced that my job search will improve when I'm scrubbing other people's business off the toilet on a daily basis. When that one awkward customer starts kicking off that their skinny extra-hot chai tea latte with ten shots of coffee and a dash of magical unicorn blood is not perfect, then it's very hard to stay positive. Or when that one cocky guy who has literally only been in once and asks for his 'regular' - the panic is real as your life flashes before your eyes trying to recall the events of that Tuesday morning 5 months ago for his drink order. Yep, that happened.
I'm not gonna lie, it's rubbish. You will learn to despise some people just for ordering a drink 5 minutes before close and "the customer is always right" motto is the most fallacious statement you will ever come across - there's more chance of Donald Trump featuring on Stormzy's new track with Chris and Kem from Love Island. However, it's not all that bad. You will get the opportunity to meet some genuinely lovely customers that will restore your ever-failing faith in humanity. There will be little moments better than when that group of people who managed to tally up 6 cups and 10 plates bring them all neatly stacked down to the counter for you. You will also perfect your ability to subtly eye-roll without the obnoxious customer picking up on it.
However tragic and degrading it seems now, we all must go through some sort of negative experience in order to appreciate the good. These mundane moments during your first crappy job will help shape the fabulously sassy person that future you will eventually blossom into. Remember, even The Beatles failed at their first audition ... yep. Dick Rowe from Decca records turned them down stating that "groups of guitars are on their way out, Mr. Epstein, stick to selling records in Liverpool". Imagine, quite literally, being the dick who said no to the four young Liverpudlians who became the most influential band of the 20th century. There is hope for us all.
So, the next time you've just turned the sign to close, the floor has been mopped with your blood sweat and mostly tears and that one obnoxious customer struts in shouting their drinks order - count to ten and remember; you'll learn to have a much greater sense of patience towards crappy people as you've dealt with some customers who were very much the spawn of Satan, you will acquire tons of motivation to combat each problem your crappy job throws at you so you can appreciate the perks that come with having a decent job and additionally, you will learn to value great friendships not just with your fellow colleagues but with quirky customers too!