On the 14th September the 20 Premier League Football clubs got together and made a pledge that by 2016, All 20 clubs would be compliant with the Accessible Stadia Guide.
It also came after Months of Press coverage where clubs had mistreated there disabled fans.
You would think that clubs would be doing everything possible to Stop any further bad press wouldn't you. But it seems that isn't the case.
Enter Sky Sports and BT Sports.
From next season, £5.136bn will be paid for Football TV rights.
It sent shockwaves through the football world when it was announced back in February. This will mean an increase in live games, with Sky showing 126 games and BT showing 42 live games.
But it seems these two Heavy weights are now starting to affect the way in which Disabled Fans experience football.
In November The Daily mail reported how a young Disabled Fan had his view obscured by a Sky Sports Cameraman during a football match at Leeds United. Father Robin was quoted as saying that they pay £250 a year for Lewis's season ticket, only to have a view of a Camera Man.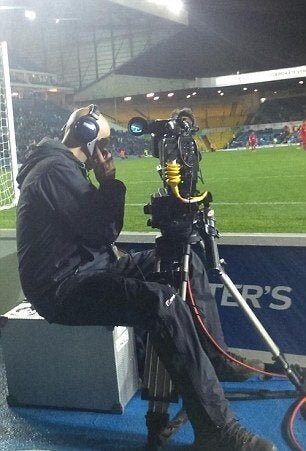 A Sky Sports spokesman told the daily mail: 'We're sorry Lewis was not able to enjoy the match. We're getting in touch with the family and will make it up to him.'
Now you would presume that once bitten twice shy, but then we move forward less than 3 weeks to Norwich City football Club during a Premier League match against Arsenal, once again we have a view of yet another Sky Sports Camera Man, stood in front of Disabled Fans.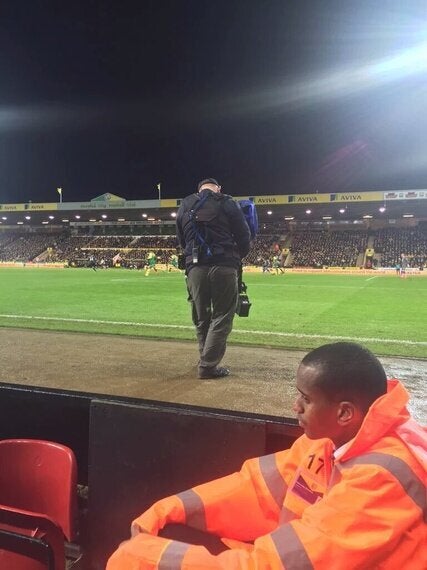 Not only that but it would seem that the club have also positioned a Steward straight in front of Disabled fans also.
And it's not Just Sky Sports; big spenders BT seem to be getting in on the act also, here again in front of Disabled Fans again at Norwich City, this time backed up by what can only be described as a gaggle of Press. Amy Wilson, a Everton Fan, said, "I Payed 45 for that view, to be honest, I think the club should refund me my money" I for one seem to agree with Amy there.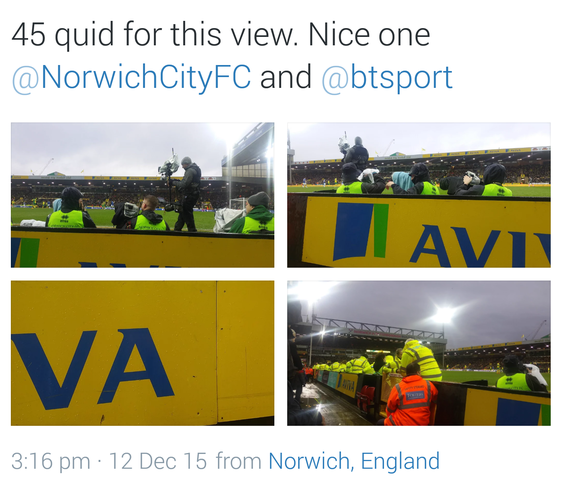 The clubs say that they have no control over where Sky Sports and BT Sports Stand, yet what they do control are the position of Disabled Fans. And it's very easy to pass the buck to someone else to blame. I mean if a Sky Cameraman stood in front of an executive Box, I'm sure he would be moved away very quickly.
The issue is, that next season, these crews will be at More Matches, and in the fight for superiority will no doubt want more angles, and bring more cameras. So clubs and the TV companies need to get together, and find a way that they can give the Stay at Home supporters an up close HD experience, whilst not taking that up close feeling away from those dedicated fans who turn up and often Pay the equivalent of a Sky or BT Monthly subscription to the club, to watch just 90 minutes of Football.