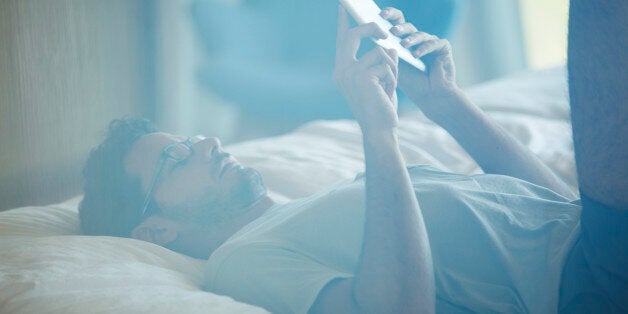 When was the last time you searched for a job or academic course without using the internet? I'm sure most people would struggle to answer the question. The pre-digital age feels like a lifetime ago and, for the majority of working people, it is second nature to trawl through the web for that next career move.
Unfortunately there are a lot of young people who simply don't have the digital skills that so many of us take for granted and without support, risk being left behind.
These are the same young people who grow up in poverty, rely on free school meals, fall short academically and struggle to find work. A new report by The Prince's Trust, the London School of Economics (LSE) and Samsung has exposed clear links between socio-economic issues and digital disadvantage.
For many people the internet presents boundless opportunity in terms of personal and career development. You can find jobs, advice and opportunities via trusted online sources and many of us browse what's out there, apply and even interview online.
Yet for everyone who uses the internet to stride forward in their lives, there are others who are unable to make the most of the same opportunities. Our report, Slipping through the Net, examines how negative online experiences are driving disadvantaged young people offline, particularly when it comes to education and employment.
Underprivileged young people often lack traditional literacy skills which affects their progress online. Difficulties navigating the web can leave these young people feeling frustrated and lead to them seeking offline solutions, narrowing their access to the jobs market even further.
Contrary to popular opinion, we found that many young people prefer face-to-face interactions to going online. Those from disadvantaged backgrounds, many of whom have a history with rejection, took "dehumanising" online experiences, such as not getting a response to a job application, as a further setback. .
According to the study, around 40% of young people struggled with 'netiquette', that is decisions about their own behaviours and dealing with the negative behaviour of others, online. While it is important to help young people advance their technical abilities, it is also essential to increase training around softer skills as part of digital skills education programmes. This will enable the next generation to use the internet effectively as well as ensuring their wellbeing online.
Without putting these measures in place, we risk young people from disadvantaged backgrounds refusing to see the digital world as a source for educational and career development.
The Prince's Trust is embedding digital learning across all of its programmes to equip underprivileged young people with the skills and confidence they need to access online opportunities. Our aim is to eradicate obstacles in the digital space and bridge the gap between disadvantaged young people and their peers. Thanks to support from Samsung, we have opened digital classrooms to provide the hardest to reach young people with state of the art equipment and high-quality training.
But we know there is so much more to do. There needs to be a collaborative approach between government, businesses and organisations to train young people and provide them with an environment where they feel confident and comfortable online. We must work together to ensure every young person reaps the benefits of the digital age.
Related