It would seem medical cannabis is edging further into the public arena. Just this week ITV announced a new series with the working title 'Gone to Pot', in which some 'well known personalities,' will explore the issues around legalizing cannabis for medicinal use.
And several UK tabloids ran extracts from the book 'The Boy in 7 Million', the true story of a young boy with two rare forms of cancer with and just days to live. He began what seemed to be a miraculous recovery after being given an illegal cannabis tincture by his parents, desperate to ease the unbearable pain he was suffering.
Parents Risk Prosecution to get Cannabis for Son
As cannabis, medical or otherwise, is considered an illegal drug in the UK, they turned to the black market, meeting a dealer at a local service station. Following instructions from the internet, the parents made a cannabis tincture, hoping it would ease their son's pain in the final days of his life.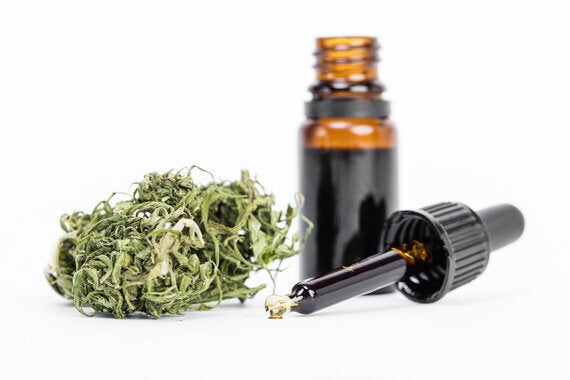 Only he didn't die, and little by little in the weeks after taking the cannabis mixture, he began a slow recovery. "There was a direct correlation between Deryn having the cannabis tincture and his improved blood counts," says mother Callie. "Whenever he didn't have it, they dropped. It was enough hard evidence to suggest that cannabis tincture was playing a vital role in his recovery. I hadn't imagined in my wildest dreams that it could have saved Deryn's life."
Thousands of Patients Illegally use Cannabis for Medical Reasons in UK
This is just one anecdotal account of how a boy may have been helped by cannabis, but in the UK tens of thousands of people regularly use the plant for medical reasons. They're not interested in getting high, but they are interested in getting well, and say they are forced to break the law to do so.
Compounds in the cannabis plant can be used for conditions as varied as rheumatoid arthritis, epilepsy, multiple sclerosis, anxiety, crohn's disease, migraines, for the nausea during chemotherapy and parkinson's. Many insist it has a therapeutic effect, but critics and the UK government say there isn't enough hard, scientific evidence.
By scientific evidence they mean clinical trials. So if cannabis is effective for so many conditions, why are there only a handful for clinical studies to prove it?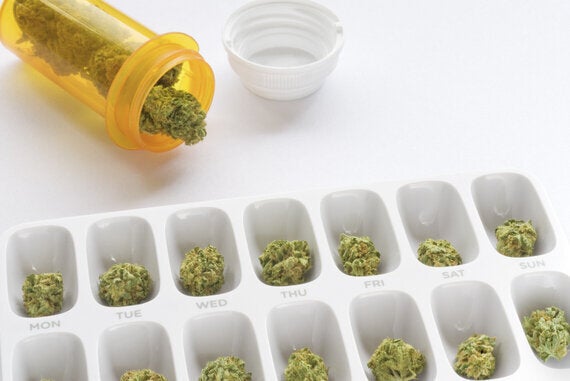 Medical Cannabis - Outdated Classification
Much has to do with the plant's legal classification, both internationally and domestically. The 1961 United Nations Single Convention on Narcotic Drugs declared cannabis a Schedule 1 substance, meaning it is considered to have no therapeutic benefit and carries a serious risk of abuse. The UK's Misuse of Drugs Act 1971 followed suit, with the upshot being that as well as being illegal to possess or prescribe, any research into the medicinal use of cannabis is an off-putting, bureaucratic nightmare.
This means medical cannabis is effectively stuck in a 'catch 22' situation. Despite a groundswell of preclinical studies and patient testimonies, the conclusive evidence that comes from clinical research will never become a reality while the plant continues to have a Schedule 1 status.
All Party Parliamentary Group Disagrees with Government
But not all members of the current government are against the legalisation of medical cannabis. Only last year an All Party Parliamentary Group on Drug Policy Reform found there to be clear evidence that cannabis has a therapeutic role for certain conditions. Testimonies were taken from 623 patients, representatives of the medical profession, and experts in how medical cannabis has been regulated in other parts of the world.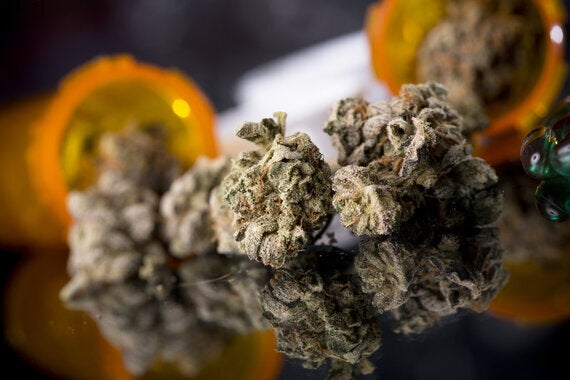 Neurologist Professor Mike Barnes, who was commissioned to review evidence from around the world said, "we analysed over 20,000 scientific and medical reports. The results are clear. Cannabis has a medical benefit for a wide range of conditions. I believe that with greater research, it has the potential to help with an even greater number of conditions. But this research is being stifled by the government's current classification of cannabis as having no medical benefit."
And yet, Theresa May and the Home Office's position remains unwavering.
Of course, any government is right to proceed with caution when it comes to regulating cannabis for medical use. It is not a panacea, and anyone who says so is misinformed. Cannabis can be addictive, but it can also transform the lives of children with epilepsy and offer solutions to chronic pain, without the dangerous side effects associated with opioid medication.
Time to Reschedule Cannabis
But this can only happen if the cannabis plant's therapeutic use is acknowledged, its production regulated and doctors allowed to legally prescribe it. Until then, the estimated 30,000 medical cannabis users in the UK will continue to be forced to break the law in order to access the medicine they say they need.
So if you feel that it's time for cannabis to be recognised as having therapeutic value, or you personally have been forced to turn to the black market in order to find cannabis for medical use, it's time to make your voice heard. Why not contact your local MP, or sign the End Our Pain petition, which is calling for a change in the law to allow doctors to prescribe cannabis?
But more than anything, let's make sure the United Kingdom is finally in step with what many other countries are acknowledging: that cannabis does have a therapeutic use, one that deserves to be fully researched, regulated and made available to patients.
Related