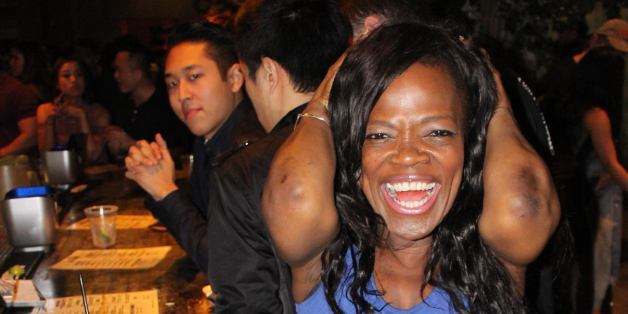 Mary Russell

Today is the start of London Fashion Week. For me, one of the most exciting times of the year. Over the next few days, I'll be keeping my eyes peeled on what new trends are coming up on our catwalks.
I've loved clothes, since the moment I could dress myself, which probably explains why I'm now a model and aspiring fashion designer. But sadly it's not always been easy to find garments that suite my 4ft stature.
Growing up it was never possible for me to wear the same stylish outfits as my friends. Even though my mum desperately tried to alter my clothes, so I could fit in, they never looked the same - and how could they with half the material missing.
Sadly this is still the case today. So often I lose the style of a dress I want to wear by altering it or the beautiful lace detail at the bottom of a pair of trousers, taking away the whole essence of the fashion trend I wanted to purchase.
I know all too well what it's like to feel different and unattractive. It still takes me back when I get nice comments from people on social media using words like 'beautiful' to describe me.
I rarely see positive images of people like me on TV and in the media and it's even rarer in the fashion world.
Many disabled people like me love fashion and care deeply about what they look like. We want to take pride in our appearance and be part of the big trends.
Growing up, I never saw anyone like me on the catwalk, so I constantly had to rely on average sized models - women with tiny waists and endlessly long legs walking up and down the glamourous runways.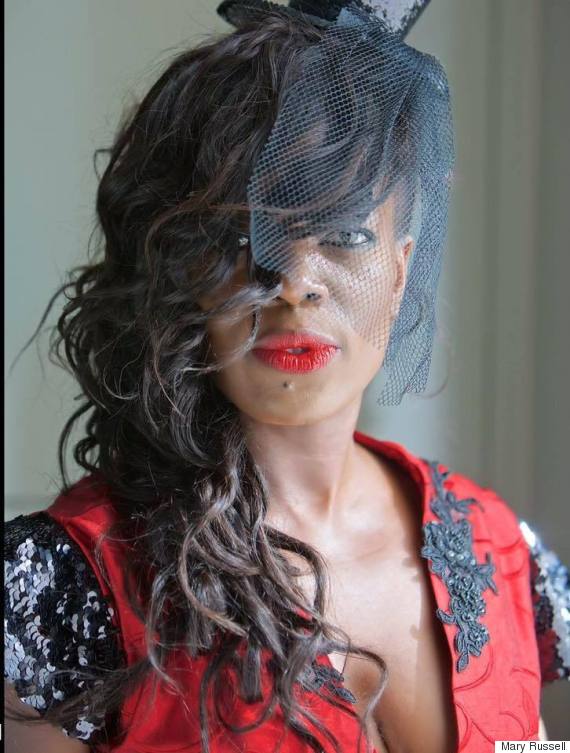 I would love to see more people like me in magazines and on high fashion runways - not just in headline grabbing ad hoc fashion campaigns.
Things are beginning to get better. This London Fashion Week, Teatum Jones are showcasing disabled models.
It's great to see some of the leading designers embracing disability. It's been so empowering watching disabled models like Jack Eyers and Jamie Brewer strutting their stuff along some of the most prestigious catwalks in the world. Increasing the visibility of disabled people and showcasing how attractive we are.
It really doesn't bother me that I'm so much shorter than so many of my model mates you see on the catwalk. The important thing is that I'm there. But when I do put myself out there, sadly, it seems to generate a lot of attention - it shouldn't be that way. My disability should just be incidental.
The Paralympics is a great example of what disabled people can achieve. Sadly our lives are often not mirrored in society. That's why I wanted to become a designer, so I could be in the heart of the fashion world and hopefully make a difference to how the industry sees disabled people.
Shopping for me is not that straightforward. As much as I love hitting the high street, it can often be a massive burden. I would love to see a day when I can walk into my favourite shops and buy clothes off the peg, just like everyone else.
Everyone loves a bargain but for me they're never such a great deal, especially by the time I've paid for expensive alterations to suit my body.
We've seen some great progress with companies like Marks and Spencer launching a range of clothing for disabled children, in response to a customer's request for bodysuits, sleep suits and vests with poppers to be made for older disabled children.
It's important for designers to have experience working with disabled people with varying body types, so that they can become aware of the fashion challenges we face and also hopefully consider us when they are designing their next fashion lines.
My dream is to create a collection for disabled people with varying impairments. If I can inject some style into adaptive clothes and alleviate the huge amounts stress that disabled consumers can feel, I would feel like a massive contributor the world of fashion.
On Monday 20th February I'm holding a Facebook Live to celebrate London Fashion Week and get the nation opening up about their passion for fashion. To join the discussion, just follow Scope on Facebook and I'll see you there at 4pm.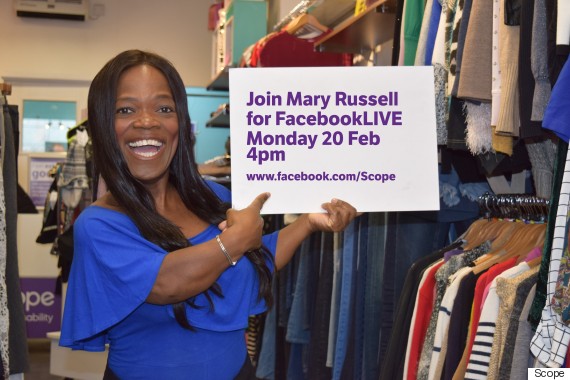 This February, HuffPost UK Style is running a month-long focus on our Fashion For All campaign, which aims to highlight moments of colour, size, gender and age diversity and disability inclusivity in the fashion and beauty world.
We will be sharing moments of diversity at London Fashion Week with the hashtag #LFW4All and we'd like to invite you to do the same. If you'd like to blog about diversity or get involved, email us here.