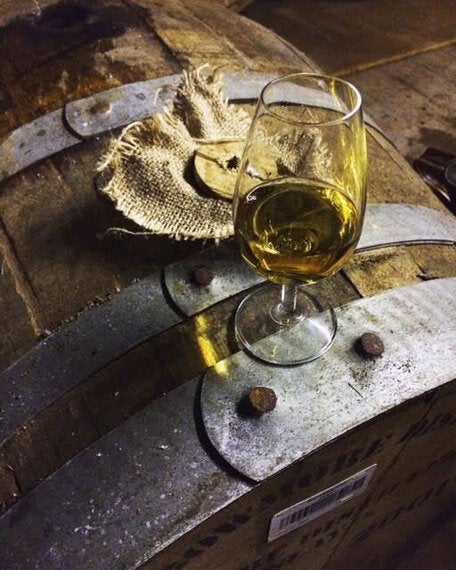 Image © Whisky For Everyone
Earlier this week details of the latest super premium Scotch single malt were released and they seemed to cause quite a stir across social media platforms and the whisky drinking community. Comments such as "looks nice but way too expensive", "outrageous pricing" and "what a rip-off" were vented, but were frankly predictable.
But do these comments have any element of correctness, or are they simply naïve and showing a lack of understanding about the economics of the whisky industry? Why are old whiskies priced as they are?
The whisky in question was the fifth and final installment of the now legendary Black Bowmore series with a recommended retail price of £16,000 per bottle. So, what are the reasons for this pricing and why do people get so annoyed by the cost of luxury items?
With whisky there are a number of factors that determine higher prices. When some or all combine, then it can mean a large outlay for the consumer. Age and rarity are the biggest influences. Very little whisky gets to be 40 or 50 years of age as most has already been allocated and used for core range bottlings or limited editions by a brand.
Even if it does reach that age, then it may not be of sufficient quality to bottle and will have needed an excellent cask to mature in for the previous four or five decades. The type of cask plays a part too - some types of cask are more expensive and rare than others - as does the alcoholic strength of the whisky. Also higher strength whiskies have greater more alcohol by volume, which can incur greater tax charges.
When you purchase a whisky at this level, you are not simply buying the liquid. Brands do not, and cannot, just present these rare spirits in regular bottles and packaging - there is an expectation from consumers that there should be some prestige and theatre to high-end products.
This is no different in other areas of luxury - you would not expect to see plastic mass-produced fittings in an Aston Martin or cheap materials used by a Savile Row tailor - so why should it be in whisky?
In the case of the new Black Bowmore you are buying a collaboration of skilled crafts - the whisky makers from 1964, the distillery workers that have nurtured the maturing liquid over five decades, the glasswork and the bespoke cabinet making. This is true for any luxury whisky and comes with a natural cost for the expertise of the craftsman.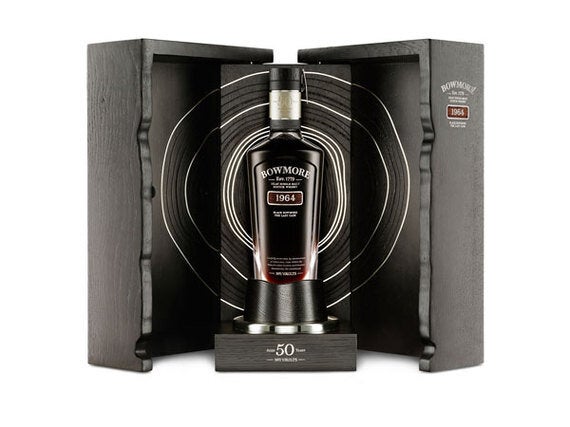 The new Black Bowmore is £16,000 a bottle.
For example, each bottle for Black Bowmore, created by Highland-based Glasstorm, is hand blown from molten glass and then undergoes a time consuming combination of blemish removal, polishing and engraving before it is complete. Each showcase, made from blackened Scottish oak by Glasgow-based John Galvin Design, takes 70 hours to make and weighs in at 1.5 kilograms. The production uses 80 different hand skills.
With these factors considered, the question arises - why should a whisky brand not charge what they feel it is worth for their oldest rare products? Any company would in any business. Add to this that old whiskies prices have soared in the last couple of years, driven by a surge of interest in whisky investment and other market forces, in much the same way as with other commodities.
There are many commentators and brands that argue old whisky has been too cheap for long time and to a degree this is true. Also, retro bottlings did not have the bespoke crafted packaging to compliment the liquid nor the 'status symbol' tag until recently.
If anything, the Black Bowmore is inline, if not moderately priced, compared to a number of same aged whiskies that have been released recently by Scotch distilleries of a similar prestige, such as The Glenlivet 1966 Vintage and The Balvenie 50 years old.
One can only speculate why people get annoyed or complain about the prices of luxury whiskies. The negativity is rarely backed up with any solution or alternative pricing structure. How would they value such a premium product?
Maybe the product is not even aimed at those that are most vocal anyway, in a similar way that a supercar is not aimed at someone who needs a budget vehicle for the school run. Is it envy or jealousy, or something else? Only the person complaining can tell you, but what is the betting that they would consider buying a bottle if they had the funds?