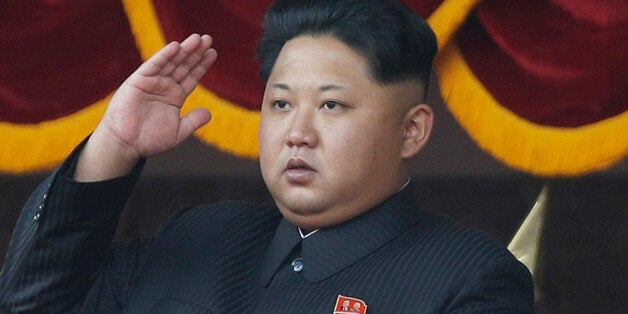 Hurtling back to Pyongyang on an overheated bus, careering over ice-ruptured roads, transporting a load of irritable, hungover international tourists after a sobering day-long trip to the DMZ - that eerily poised de facto border between North and South Korea.
Up front, myself, two North Korean guides - Old Mr Kim and Miss Pak - plus our white-gloved, chain-smoking, mirror-shaded driver, Young Mr Kim.
Mercifully the fog has lifted. During yesterday's white-out we narrowly avoided mowing down a man toiling uphill on a bicycle laden with firewood, but Young Kim was deft, fluid and timely. Such elaborate swerving around passing vehicles may one day form a kind of mass highway dance, but for now, passing vehicles are a highlight.
Eyes right: "A wood-fired truck!"
This passes for fun. One Belgian tourist displays signs of anxiety however, her hands worrying at the fringes of the dusty, cheap-looking pleated curtain. "It's better to die together on this road than alone in Ghent" I offer, my attempt at empathy.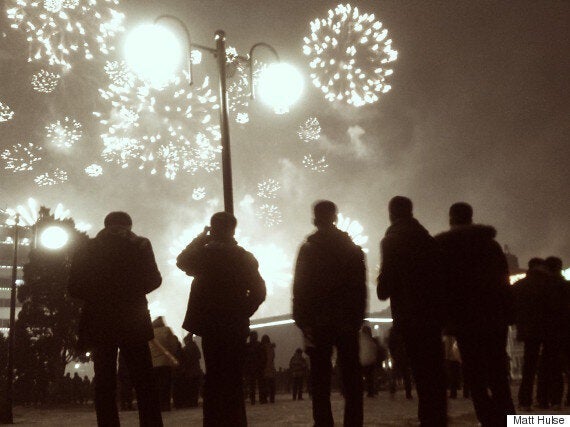 New Year's Eve in Kim Il Sung Square, Pyongyang
It's not immediate, but she moves to the back of the bus.
During the final fractious half hour of this surreal vibrating carriage through the starkly beautiful landscape, my mind turns to fundamentally important matters, such as music, hairstyles and horoscopes.
I ascertain a few birth dates. "I am the scorpion?" cackles Young Kim, overtaking an open-top truckload of ruddy-cheeked soldiers.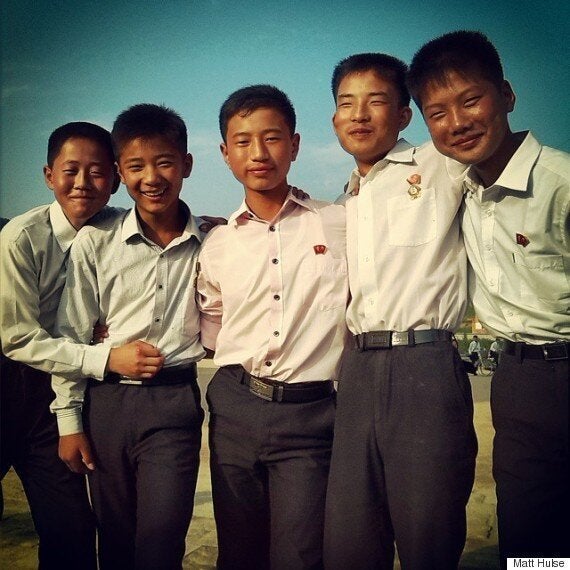 Democratic People's Republic of Korea proto boy band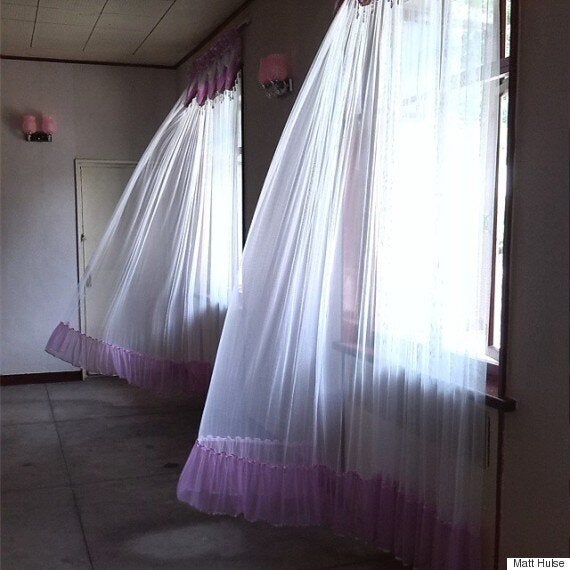 When the wind blows - Kaesong Highway rest stop
"And when" I ask "was Kim Jong-un born?"
Old Kim states with pride: "January 8th, 1983. Soon 33!"
"But this is an auspicious day to be born!" I exclaim, employing that over-annunciated, slightly-amplified voice Brits seem predestined to use when addressing foreigners.
"Auspicious?" he quizzes.
"Important. Truly! Kim Jong-un shares his birthday with Elvis Presley."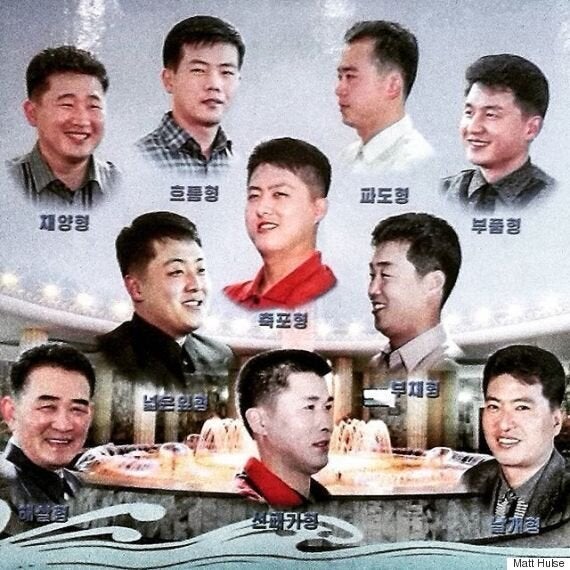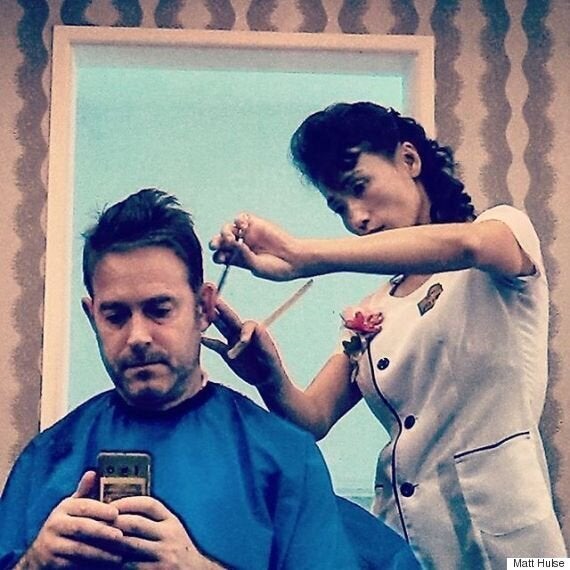 The author gets a trim at Mansu Water Park, Pyongyang
My mind races tangentially, swiftly drawing a plethora of parallels between the pair: their influential and oft-copied style, the touting of fine upstanding quiffs, composers of popular music for the masses.
Old Kim looks at me blankly. I'm a little surprised.
"You never heard of Elvis? Very famous American singer. Many famous songs. Also known as The King."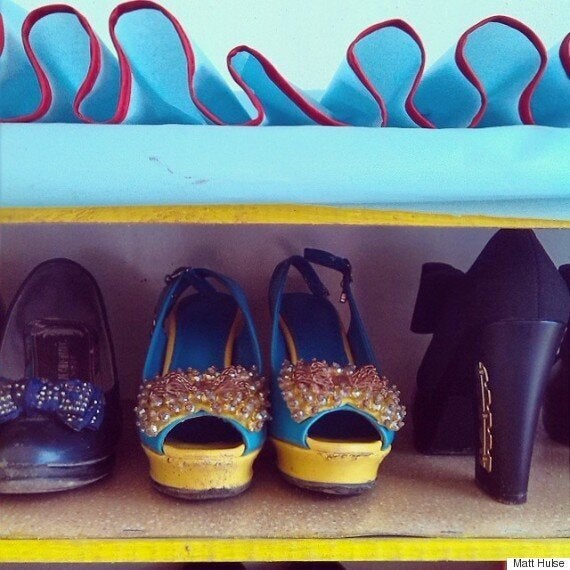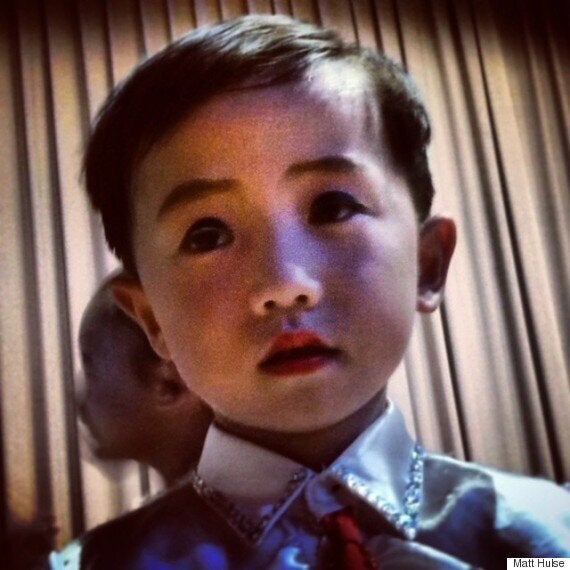 Old Kim inspects the darkening road unfolding ahead of us, a smart winter coat folded neatly over his arms, the shiny red lapel pin sporting the leaders' faces uppermost.
"The King..." he repeats solemnly, with, I fancy, a chink of melancholy. It's easy to project sadness onto the guides' practiced inscrutability, and indeed the entire country.
I'm not certain that I entirely believe him but refrain from elaborating. Tactfully, I don't say that he's better off without Elvis anyway, and that punk and new wave is the wiser choice. I also keep to myself the fact that another man with great hair, David Bowie, was also born on January 8th.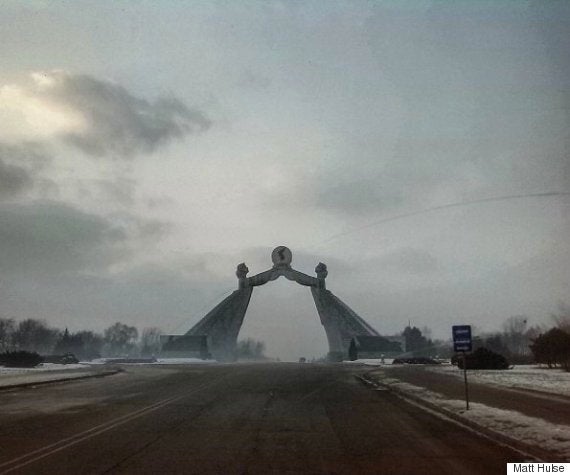 Intermittent street lighting heralds our return to the Pyongyang suburbs. As we skid through the Reunification Arch, a cocky young American tourist wrenches the top off a bottle of local soju and collectively we toast the New Year.
Cocky sways tipsily to the front of the bus and sits himself down close to the elegantly self-contained Miss Pak.
"Miss Pak. Why are you so beautiful?" he asks bluntly.
Smiling, she says: "Ask your God."
Follow Matt on his travels here.
Matt Hulse is a British artist, filmmaker and writer currently based in Beijing. He shares his birthday with Joe Strummer, Kim Cattrall and Usain Bolt. His new book I Cycled Into The Arctic Circle: A Peregrination is published by The Saltire Society. He is a freelance tour leader to the DPRK for Koryo Tours.
Popular in the Community