It's that time of year again and if you're struggling to think of a suitable gift for your loved ones, then look no further. Here are some fantastic present ideas to suit every pocket, from £10 to £35,000!
Remember DVDs and Blu Rays? Almost every media is downloadable these days, so why not go retro and get your loved one a great movie to actually own. There have been some brilliant British films released this year; Alan Partridge: Alpha Papa, The World's End, A Field in England and loads more. Why not buy from an independent reseller based in the UK like moviemail.com.
If you are buying for younger relatives, you cannot go wrong with the Horrible Histories box set (£19.99). The fifth and final series of this CBBC comedy show aired in 2013. It is without doubt one of the funniest, smartest and most entertaining TV shows of the last 10 years. We guarantee that you will enjoy watching this show as much as any 10 year old.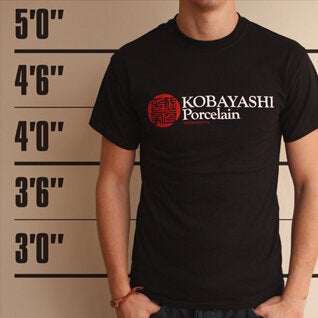 Last Exit to Nowhere design some great T-shirts and hoodies that are inspired by the movies they love. Rather than use the posters or title of a film, they'll use a slightly obscure and geeky reference to make very cool clothing. We particularly like the hoodie for Jaws (Quint's Shark Fishing) and this one above, from the Usual Suspects.
One of the best autobiographies on the market is The Kid Stays in the Picture by Robert Evans, producer of Chinatown and The Godfather; a glorious insight into the Hollywood heyday. For any budding screenwriters and storytellers, Into the Woods is John Yorke's (MD of Company Pictures) take on story structure, highly recommended reading with testimonials from Jimmy McGovern and Paul Abbott. You already know the major film magazines on the market, so you don't need us to tell you about them - however, there is a pearl of a publication called movieScope that we would recommend to any real film aficionado.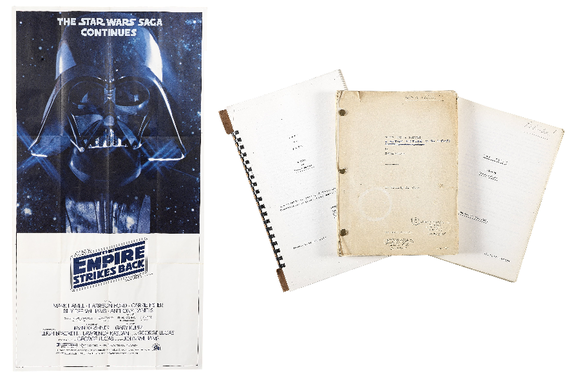 Bonhams are holding an Entertainment Auction on the 18th December (which is cutting it very fine). There are loads of unique items on sale including some original Ingmar Bergman scripts and stills (expected to fetch around £500 - £700, above right). There's an original three sheet poster of the Empire Strikes Back (£150-£200, above) too. In the past, they have sold props from Raiders of the Lost Ark, paintings by Radiohead and the hand written lyrics to Jean Genie by David Bowie. Go for something unique and check the Bonhams website for the catalogue
Google Chromecast (£35) is a USB stick that goes in the back of your TV and allows you to send content from your device to your big screen. It's similar to Apple TV/Airplay but much cheaper and more flexible. Once installed, when you bring up a video on your phone or tablet, you just need to touch the 'chromecast' button on the video player, the USB will pick it up and start playing the video on your telly via your WiFi. It'll work with Netflix, YouTube and most online video players - rumour has it that BBC iPlayer and BT Sport are working on compatibility for it too. At the moment, it's only available in the states, but you can find them on ebay. They are flying off the shelves in the US so expect Chromecast to be released soon in the UK. A great gift but be prepared for the TV to be taken over on Christmas Day.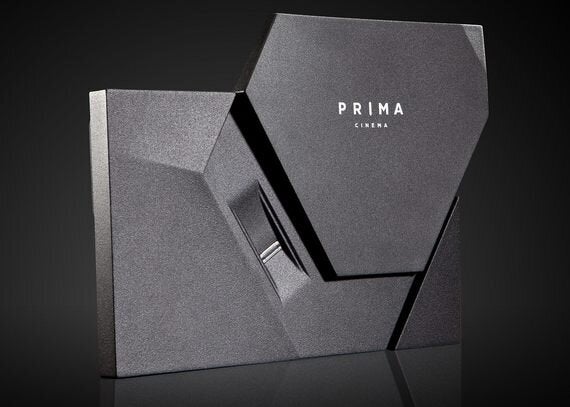 It's not out in the UK yet, but I had to include it. Prima (above) is a home movie set-up for the super wealthy. It's a device that will allow you to stream movies to your home on the same day as cinema release, at twice the quality of a Blu Ray. Prima comes in two parts; the first is an X-box sized unit that stores the downloaded content, the second part is a fingerprint reader unit (above), to combat piracy. Each film costs $500 and comes in 4k quality straight to your home cinema! The Prima is backed by Universal and the good news is, that it will only cost $35,000! Find out more from the Prima website