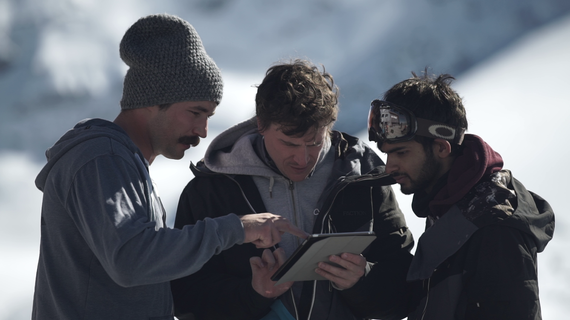 I live with an internet millionaire. Well, at least I might do by the end of this week. At the moment I live with a guy who was late on the rent last month and works such long hours that he barely appears in the flat during the hours of daylight. It's because for the last two years he has been devoting his time to his role as CEO of a tech start-up. CEO sounds quite grand for the leader of a handful of people in a room tinkering with algorithms and code, but that's ultimately how they all started out; Zuckerburg, Jobs, the guy that created Angry Birds.
It's been a really interesting experience watching the process at close quarters right from the beginning when it was just an idea right through to it being Jamie's full time job with trips all over the world to test and construct hugely technical equipment in China. But a brief history of the project begins in 2012 when Dr Jamie Grant, CEO of Lines was just a guy trying to finish his doctorate. Jamie came up with the idea of an app that you could take skiing which would analyse your data from the slopes. It wouldn't just look at GPS data of where you went, but would analyse how fast and how well you skied using the motion sensors in the phone. The idea was that it could ultimately work as a virtual ski coach, feeding the data back to the app which would tell the skier how to improve.
Unfortunately, it wasn't that simple. The sensors in a phone are useful but couldn't really tell what was going on with the skier's feet. At this point Jamie realised the reason that no one else had made a virtual ski coach - it was bloody difficult. At this point many people might have given up, maybe left the app out there with the plethora of other apps as a minor achievement and gone back to work at the corporate banking job he had done an internship. But whether it was bloody-mindedness or a sense of sunk cost for all the hours he and his business partner Pruth had wasted on the project, they decided to press on and design an insole full of pressure and motion sensors to slot into the ski boot and communicate with the app, giving more accurate feedback. Nothing existed on the market that combined both pressure and motion sensing as they wanted except for experimental equipment that cost over six thousand dollars, so they decided to build their own. And luckily for them, we live in an age where if two young men from Colchester and Hyderabad, India have a vision, someone in China can build it for them.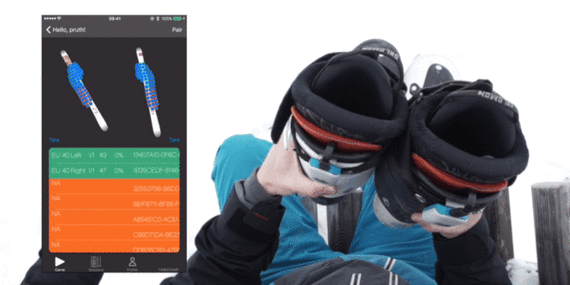 So that's been the journey up to now, when they're finally ready to launch their smart insole and virtual ski coach on the world. In the run-up to the big launch I've been helping my flatmate by coaching his public speaking for a pitch to Richard Branson (he came second and won a laptop), helping them record voiceovers for the video and hearing all of the tales from the coalface of our tech economy.
"That made $3m and it's total bullshit"
"I thought it sounded quite cool"
"Yeah, but the science doesn't make sense"
"Oh. Is it bad I still want one."
Our conversations ranged whilst we watched pitch video after pitch video trying to get perspective on Carv, his product. But eventually I think I gleaned the formula for a successful one. Which I will now share. You're welcome, future Zuckerburgs.
1. You need to shout about why your product is an innovation - people buy stuff from Kickstarter to be ahead of the trend otherwise they'd just go to Tesco.
2. You need people to buy into you as someone who will deliver this innovative product and as someone they want to invest in.
3. You need to get people to share it
And that's it as far as I can tell. Either way, you can assess how well Jamie did in realising these goals (and help with number 3) by clicking on his Kickstarter page here:
Hopefully he'll do well enough that he's not late on the rent next month, but not so well that he moves out to some mansion in San Francisco and I have to find a new flatmate.
Popular in the Community