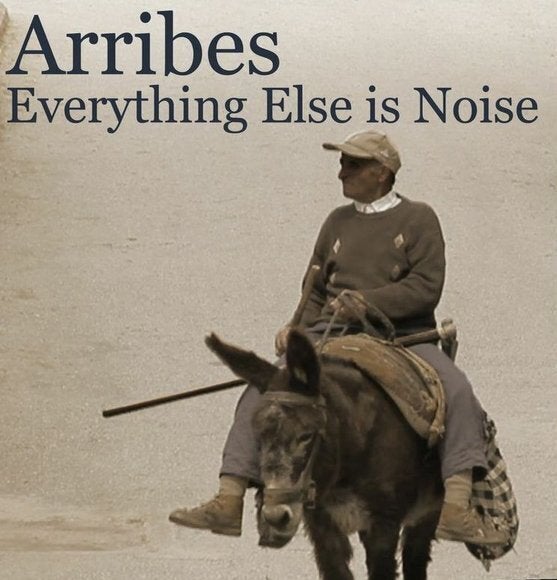 Photograph by Zev Robinson
Arribes: Everything Else Is Noise focuses on the Arribes del Duero region within the province of Castilla y León. This is Spain's north-west and it's every bit as gritty as NW England, mirroring the hard-knock life experienced by inner-city Manchester and Liverpool residents. Except the setting is rural rather than urban.
As soon as the documentary starts, I'm transported back to La Gomera - an island The Independent sent me to last year. Like Arribes, it has a mainly ageing population. I heard of one school there which had over a thousand students in the 1980s. They're now down to 17.
I'm also reminded of Portugal's Alentejo, the setting of a more recent press trip. The country's most depopulated region, its size accounts for one third of Portugal yet it's only got just over 7% of its population. Plus over one in five people are old-age pensioners.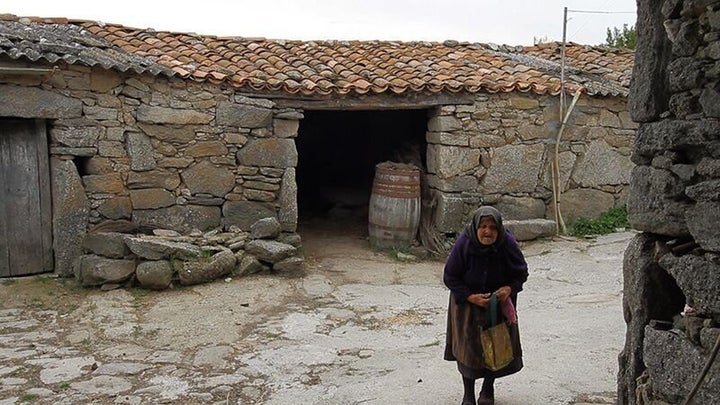 Photography by Zev Robinson
Yet perhaps the most poignant flashback is to 1979 and the Milton Keynes Bowl; to an alternative festival where a big screen showed a video from an abattoir. Already a squeamish seven-year-old who had to be coaxed into eating meat by school dinnerladies if he wanted a visit from Father Christmas, I became a vegetarian there and then.
I'm pretty sure director Zev Robinson isn't engaging in veggie-friendly propaganda when he shows a pig being first slaughtered, then disembowelled for meat. Thankfully, neither is this most visceral of filmmakers being merely gratuitous. As you get the impression Robinson simply wants to expose the region's blood and guts.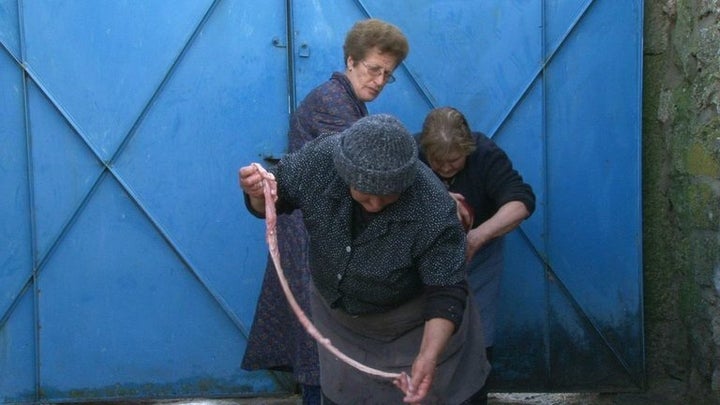 Photograph by Zev Robinson
Most locals seem to be butchers and bakers, although perhaps not candlestick makers. One of the talking heads who are either Arribes born and bred or those from elsewhere, attracted to the slow living which accompanies the slow cooking of the area, is one Esther Prada. She recalls the importance of animals; the fact they were used to heat farmhouses: "People took more care of their animals than their children or grandchildren".
Another talking head is an English winemaker. She's the only one interviewed whose replies aren't subtitled. As she speaks in her native rather than adopted language.
Food plays as an important part in the life of these northerners as in the Basque Country. Look at the index of Mark Kurklansky's The Basque History of the World and you'll see plenty of recipes. Watching Arribes: Everything Else Is Noise, I learn how to prepare a new dish. That of machichada, a potato recipe which also includes olive oil, paprika, and garlic. I stop jotting down the ingredients when they start to include meat as they don't fit in with my plans to make a vegetarian version.
It's a ritualistic society. Drums and some Ray-McCooney-style recorder-playing soundtrack the slaughter of the pig. In real life, a fiesta follows the death foretold.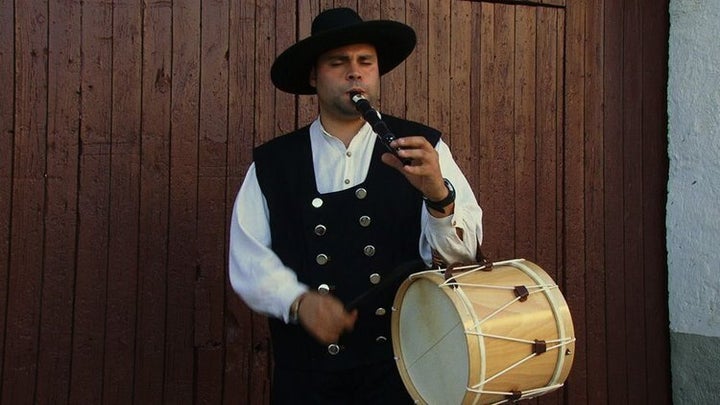 Photograph by Zev Robinson
There are some cracking anecdotes. Especially from an Iberian Darby-and-Joan couple. She teases him about his party-animal past. He recalls celebrations where the boys would blow out the gas lamps in order to steal a kiss from the girl they were dancing with. Before old ladies started to lash out at the young bucks with their canes.
Leaving Arribes (although I've never been, it feels like Robinson has laid on free flights), I feel as hopeful as I did when I returned from La Gomera and the Alentejo. I knew tourists would return to the lost-and-found paradise of La Gomera after the forest fires. And I'm optimistic about the Alentejo's plans to establish itself as a sustainable tourism destination.
Arribes' salvation lies in its resurrection of its vineyards. There are grape varieties unique to this region. Now that's something to raise a glass to. Toasting Robinson, who's already secured a deal with a North American education distributor, along with screenings in Europe and North America, in the process.
Related