Gran Canaria Urban: Meet Mr Gran Canaria Local aka Matthew Hirtes and his guide to GC's cities and towns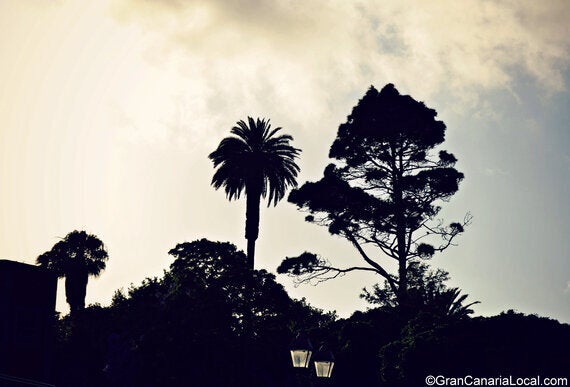 The Canary Islands are not famous for their cities. With good reason, generally. Although there are exceptions to the rule, however. One thinks of Tenerife's San Cristóbal de Laguna, for example, which you'll fall for on first sight.
Over in Gran Canaria, Las Palmas de Gran Canaria's the capital. It's also the biggest city of the whole archipelago and ninth largest in the whole of Spain. With just under 400,000 inhabitants, it houses nearly half of GC's population and close to a fifth of the total number of people living on the Canary Islands.
As a displaced Londoner who still suffers from occasional pangs of homesickness, it's the closest I've got to London Town. Which makes my ambivalent feelings towards LP difficult to understand, including for me. Although I have grown to appreciate it more by writing about it.
Between Las Palmas de Gran Canaria and the airport on the GC-1, you'll find the island's second city, Telde. Except, confusingly enough, it was actually Gran Canaria's first city, founded by papal decree back in 1351. Thanks to the efforts of some Franciscan monks who, in fact, helped to create the original Canarian metropolis.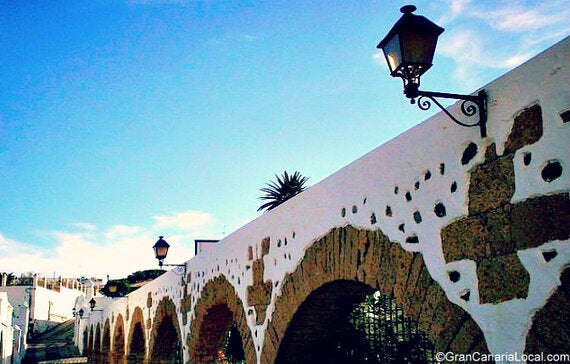 Travelling west from the capital instead of south, along the island's second motorway, the GC-2, you'll hit Arucas. Within a mere 10 minutes. Nicknamed the Pearl of Gran Canaria, it makes for an ideal day trip.
Here's there a Gaudi-esque cathedral which is actually a church. Every Saturday, Arucas hosts a Ruta del Ron, where bars serve rum from the local Arehucas factory. There's live music too, to make it even more of a party.
Even further west, you'll reach Gáldar, one of the two pre-Spanish capitals on the island, along with Telde. One of life's simple pleasures is watching the sun go down in arguably the island's most beautiful square, the Plaza de Santiago. Where, you won't be tempted go any faster than slow as you sup on a cold one.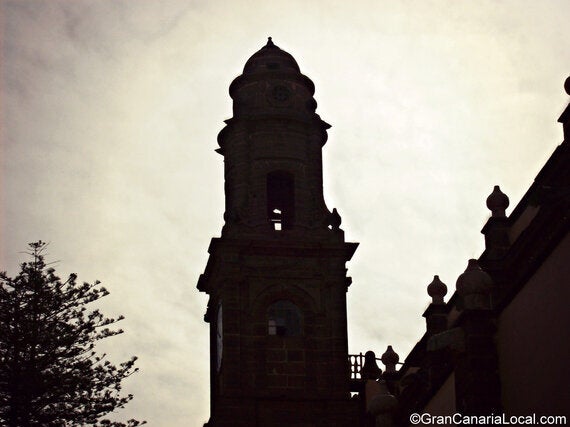 Not that Arucas or Gáldar rival Las Palmas de Gran Canaria on the nightlife stakes. The capital's nicknamed Little Havana and there's a definite laidback Cuban feel to life, especially when the sun goes down. For night's not accompanied by much of a dip in temperatures, making alfresco drinking a reality rather than a dream. As I discovered, researching the city's top 10 nightspots for Spain-holiday.com.
But what is there to do in Las Palmas during the day, I hear you ask. Well, there's a 2.8km-long stretch of golden sand to spread out on. The Playa de las Canteras is also suitable for kayaking, surfing, and SUP, as well as sunbathing. Elsewhere, south central's Vegueta features cobbled streets which no doubt tripped Christopher Columbus up too as well as you, on his stopover in 1492.
Vegueta's where you'll find the majority of Las Palmas de Gran Canaria's art galleries and museums, including the Casa de Colón, the house where the city governor at the time received the great explorer Colón (Columbus) rather than the one in which he actually stayed. Neighbouring Triana's where the locals like to shop, particularly during the LPA Sunday Shopping Party. This lively event sees the area's boutiques and high-street establishments open on the first Sunday of every month.