Gran Canaria Turf: Meet Mr Gran Canaria Local aka Matthew Hirtes and his guide to GC countryside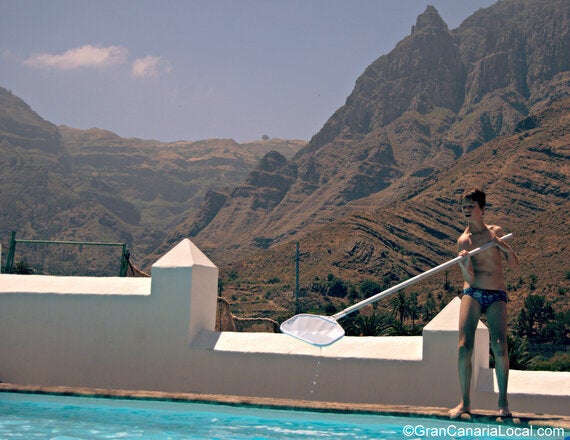 When you tell people you live on Gran Canaria, they immediately think you're sunning yourself on a beach 24/7. But whilst we might live on a holiday island, we've still got to work to earn a living. Plus there's interesting turf to match GC's surf. A great outdoors to explore at our leisure.
I've never learned to drive. People thought that would change when we relocated to Las Palmas de Gran Canaria 10 years ago. However, my argument was that I'd travelled around London on public transport and by foot, and wasn't going to change now.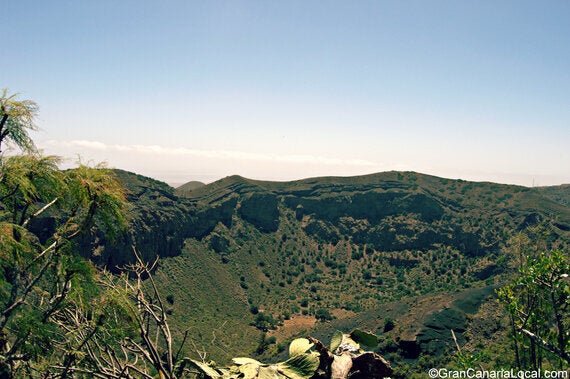 In a past life, I was a football journalist in the UK. However, my far-from-fluent Spanish and the fact the newspapers over here are regional rather than national saw my employment prospects dry up. So, I've reinvented myself as a travel journalist.
Of the commissions I've received, some of the most enjoyable ones have been writing about walking on the island. The island's a trekkers' paradise. Its numerous caminos reales (royal pathways) are ideal hiking destinations.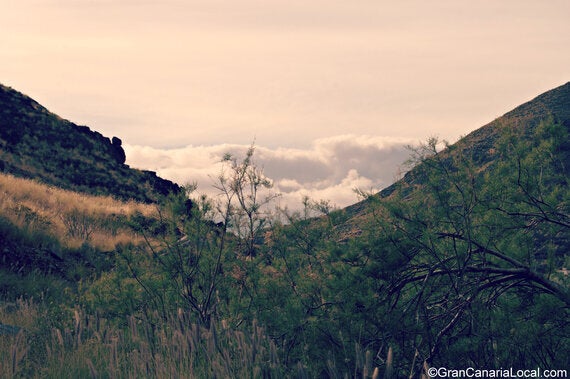 Of course, you can enjoy the island's surprisingly verdant interior by other means of transport. If travelling by car, there are numerous miradors (viewing points) to take in Gran Canaria's amazing views. Mountain-biking is another popular option.
Las Palmas de Gran Canaria natives love getting out of town at the weekend. They talk about a change of air but sometimes the only countryside they see is the grass they park just off a road. But even in urban areas, you don't have to travel far for a slice of rustic. If you want to reach our nearest cut-price supermarket by foot, for example, you're going to have to negotiate a barranco (ravine).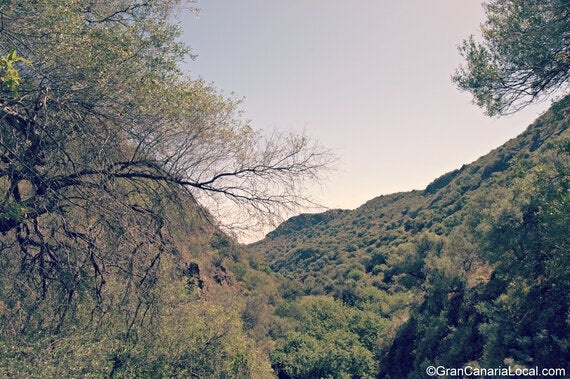 Another way of appreciating the island's turf is by staying at a casa rural, which literally translates as rural house but really means holiday cottage. There are properties to rent all over the island. Including cave houses in Artenara and La Asomadita in the beautiful Valle de Agaete.
Where the United States of America has the Grand Canyon, little ole Gran Canaria, with a diameter of just 50km, has a Grand Cauldron. The Caldera de Bandama's located on the edge of the municipality of Las Palmas de Gran Canaria. A downwards hike akin to skiing down a red slope requires you to apply the brakes so you don't go a over t. Coming up, you'll really give your calves a good workout.
Closer to the centre of the island, you'll find Roque Nublo, the rock whose iconic images has sold a million and more postcards. A fairly straightforward walk, last time we did it we saw an octogenarian overtaking us, allows you to get within touching distance of this magical monolith. We also witnessed a party celebrating a birthday with canapés and cava. Who can blame them? Dramatic venues don't usually come this cheap, as in free.