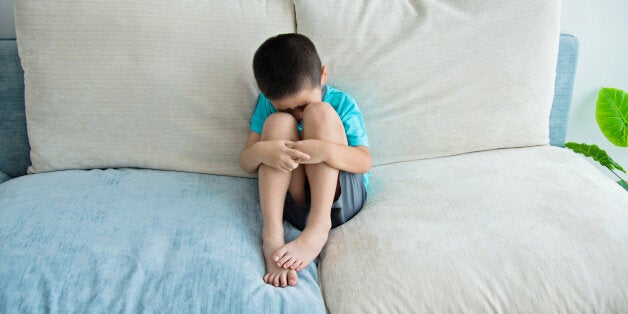 Government must act now to protect children from the damage that debt can wreak on young minds
Bailiffs are at the door, people on the phone are demanding money and your family is facing eviction; a terrifying situation for any parent, let alone a child.
Living under the shadow of debt is damaging our children's mental health. That's why this Children's Mental Health Awareness Week we're asking the government to introduce legislation to help families get on top of problem debt.
There are an estimated 2.4m children in England and Wales living in households in problem debt - where their parents owe money to multiple creditors, from utility companies to stores, banks and payday loan companies.
Our research at The Children's Society has found that children in debt-ridden families are five times more likely to be unhappy than those in families without debt troubles, putting them at greater risk of developing mental health problems.
Imagine being a 12 year old opening the door to a bailiff, answering the phone to yet another company chasing your mum or dad for payment, and hearing your parents have yet another argument about money.
We know children can often blame themselves for things that are not their fault, and sadly this can extend to debt as well. Children living in indebted families have told us they can feel a sense of guilt and failure for not being able to help their parents deal with debts, damaging their self-confidence and self-worth.
For some children, debt means not being able to socialise or take part in activities like sports or school trips, and missing out on birthdays, family gatherings and holidays. They can feel embarrassed for not owning things that are considered normal by their classmates.
All of these can have a lasting impact on children's mental health.
Falling into a debt trap can happen quickly for families on low-incomes. When money is already tight, an unexpected financial setback such as an appliance breaking down, losing your job or having your working hours reduced can quickly put you behind on bills and make borrowing money seem like the only option.
Once you are in a debt trap, it can be incredibly hard to recover and get your finances back in order. Interest rapidly mounts up and the costs of bailiff visits are often added to the money owed. Families feel they face impossible choices between keeping their children fed, warm and clothed or paying off their debts to prevent them from spiralling out of control.
Getting into problem debt can feel like a living nightmare, but it doesn't have to be that way. We are asking the Government to provide a 12-month 'breathing space' for families in problem debt, giving them time to seek advice and set up arrangements to repay their debts at a rate they can afford, free of charges, mounting interest rates and visits from intimidating bailiffs.
It would build on protections offered under the Debt Arrangement Scheme in Scotland, which has made sure that families sticking to an affordable repayment plan agreed with their creditors are not harried or hassled for the duration of that plan.
We need the support of MPs to help make the 'breathing space' a reality. You can ask your local MP to back the scheme, and free more families from the nightmare of problem debt, here .