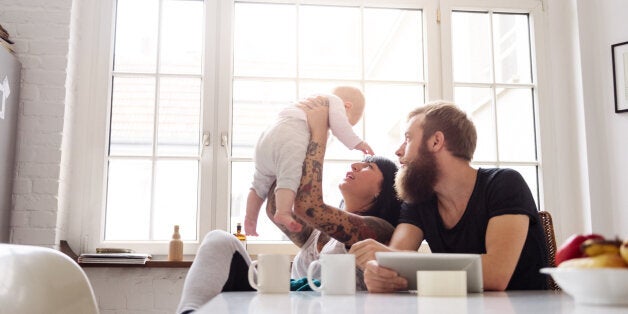 With all the talk of helping families who are 'just about managing' - the so-called JAMs - in advance of the Autumn Statement, the measures finally outlined by the Chancellor were a big let-down.
A rise in the national minimum wage and a reduction in the taper rate in Universal Credit, which will mean that working families get to keep more of the money they earn as they move into work, are of course welcome. However, these will do little to mitigate against the huge cuts to social security that are being introduced in coming years, which in some instances will take thousands of pounds out of the pockets of low income families.
Just over 12 months ago the Government announced some of the biggest reductions in welfare spending in recent memory - introducing a two-child cap on child tax credits, a harsher benefit cap, a freeze on working age benefits, and reductions in work allowances in Universal Credit.
Despite a later - much publicised - reversal on cuts to Tax Credits for working families, these changes still amount to a reduction in spending of nearly £11bn a year by 2020/21, and risk pushing those families who are 'just about managing' into poverty. The Government stated at the time that these measures would ensure fairness and encourage families to move into work. In reality, while employment rates have continued to rise, so has child poverty, which feels profoundly unfair. According to the most recent Government statistics, two thirds of children in poverty live in working families - so for many parents a move into work does not amount to a move out of poverty.
We know from our work at The Children's Society that poverty has a deeply harmful effect on the lives of children and young people. Too many families in poverty struggle to afford even basic essentials - such as food to put on the table, and heat for their home. However, poverty can also have a lifelong impact on children, including on their long-term health and performance at school.
Reductions in income can also result in families falling into problem debt. Welfare cuts will only serve to make things worse. Our recent research highlighted how debt makes parents, children and young people feel anxious, out of control, ashamed and alone.
We believe that the Government can, and should, do more for low income families. The Autumn Statement was a missed opportunity to announce the introduction of a legally binding 'breathing space' for households in problem debt, giving them time to get their finances in order and pay back their debts without the threat of rising fees, charges and interest. This should now be made a priority.
But if the Government's promise to help the JAMs is going to stick then ministers must go further still - by scrapping the benefits freeze and the two-child cap, and restoring the family element of Tax Credits and original work allowances to Universal Credit. There is still time to help those families who are just about managing, and to dramatically improve the life chances of their children.