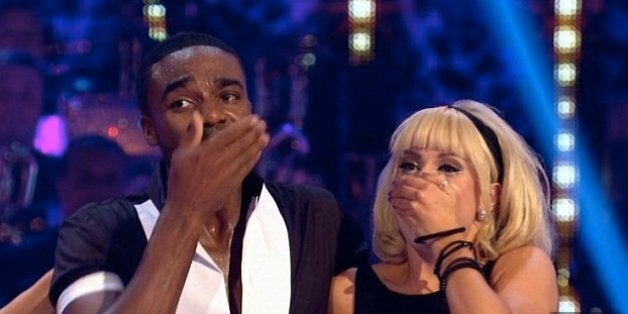 BBC Sport presenter bounds into contention among viewers
Following his tens from the judges, Ore Oduba is challenging Danny Mac for viewers' affections as we enter the show's fifth weekend, the latest YouGov Strictly tracker reveals.
The BBC Sport presenter is now the contestant viewers are rooting for, with almost a third (32%) of those with an opinion saying he is the dancer they most want to win. This is a seismic turnaround as the previous week this figure stood at just 7%. With one routine, Ore has leapfrogged Danny Mac, Louise Redknapp, Judge Rinder, Claudia Fragapane and Greg Rutherford in viewers' appreciation.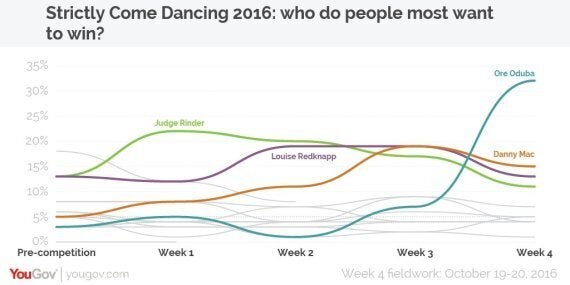 His jive has also landed him in second spot when viewers are asked about who they think is most likely to win. Almost one in three (32%) of those with an opinion think he has the best chance of prevailing, meaning he is in touching distance of leader Danny Mac (35%). Again, this is an impressive turnaround for the presenter as last week just 3% believed he would lift the glitterball trophy.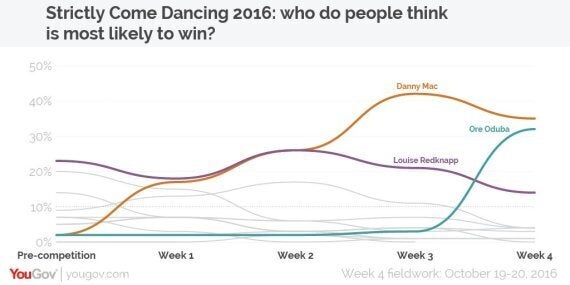 The research suggests that a number of contestants could be in line to go home this weekend. Anastacia is bottom of the table when viewers are asked to consider who they would most like to win. For the same question, Claudia Fragapane has seen her support decrease by more than half - down from 9% to 4% among viewers with an opinion.
It could also be a troubling weekend for Greg Rutherford, Lesley Joseph and Ed Balls. All three have 1% support (or less) when viewers with an opinion are asked to choose the competition's likely winner. Naga Munchetty left the competition after securing 1% support in the question in YouGov's poll last week.
Abigail Axe-Browne of YouGov: "One week ago it was all about Danny Mac and now it is all about Ore Oduba. Both have put in massive performances in the past two weeks that have impressed both the judges and viewers. The question now is whether they can maintain these standards. In previous years we have seen contestants fall a bit flat the week after an incredible dance - all eyes will be on Ore tomorrow night to see if he is a swivel-hipped one-hit wonder or whether he can maintain his challenge deep into the competition."