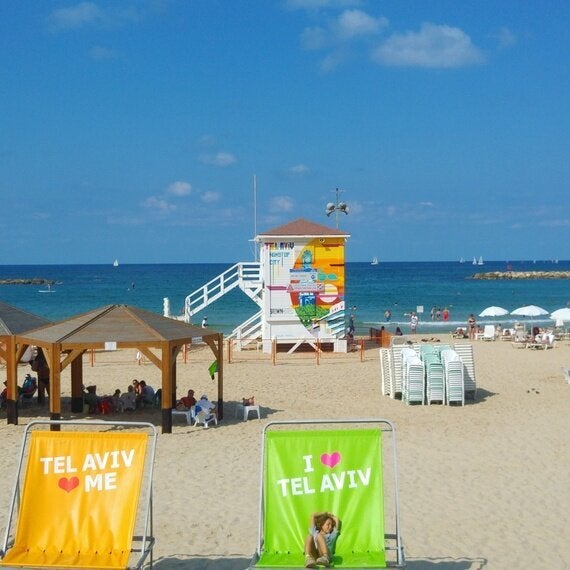 Photographer: Maya Nissim
One of the advantages of living in London is the ability to travel easily to somewhere you have never been before. While living here, my bucket list continues to grow and I have become increasingly eager to plan trips to different destinations.
Out of the 30+ countries I have visited and innumerable cities I have wandered through, Tel Aviv is by far my favorite city and a destination I enjoy visiting time and time again. However, before a recent trip I was surprised to hear from friends and colleagues that many people don't know how truly remarkable this city actually is.
The meaning behind the words Tel Aviv is 'hill of spring', which is part of what makes this sunny city such a desirable place to visit. All year round and during most hours of the day, the city is blossoming and full of life. In Tel Aviv, you constantly feel the energy buzzing all around you like the first bright spring day in London.
Travel the world. Understand different cultures. Be inspired by beauty everywhere. Make friends all over. Be a citizen of the world. Stay close to what makes you feel alive. What is life, but one grand adventure?
I wish I could share the aromas from delicious falafel corner shops, the energy I felt while listening to Israeli music as I walked through the markets, and the passion for life I saw in the eyes of the incredible people I met.
After spending time exploring Tel Aviv, I felt that this magnificent, vibrant city should not be kept secret any longer. Tel Aviv should be recognized as a top travel destination and must make its way to the top of your bucket list!
Here are three reasons why you should visit this non-stop city, Tel Aviv:
1. The best foods are in Tel Aviv.
Whether I went to a tiny hole-in-the-wall falafel shop or a sit-down Italian dinner, the flavours in the dishes were unlike any I have ever tasted before. There are a variety of cuisines available, abundant restaurants with recipes designed to perfection and made with Israeli flare. There are also numerous choices for vegetarians and vegans to choose from.
My favourite quick eats falafel shop is HaKosem, a highly recommended street food restaurant known for their mouthwatering falafel, shawarma, and sabich (fried eggplant) stuffed pitas.
If you are looking for a casual dining experience with friends and family, a famous restaurant and local hotspot is Port Said. It is an Israeli tapas restaurant with an excellent ambiance and also a great place to have a drink. Another favourite restaurant of mine is Amore Mio. It is a traditional Italian restaurant made with fresh Israeli vegetables and heavenly cheeses. If you would like to check this place out, advance reservations are required.
2. The night is young all night long.
Walking around the central city streets, Bograshov, King George, Sheinken, Dizengoff and Rothschild, you will see lively cafes and bars at almost anytime of the day. Tel Aviv is known for its energetic nightlife.
My favorite bar of all time is called, Tepale. It is a tiny, local bar that serves a famous middle-eastern drink, Arak. The staff and crowd are always friendly and the Arak Limonana (Israeli Mint Lemonade) pitchers are reasonably priced for a centrally located bar. I highly recommend you start or end your night here! You may be welcomed with complimentary arak shots if you sit at the bar.
3. You can explore Tel Aviv easily by foot.
My favorite part of visiting Tel Aviv is wandering around its unique streets by foot. There are some areas that look more run-down than other European cities, but the stone pathways and colorful street art tell a story of how the heart of the city has become hip and artistic.
Jaffa, Neve Tzedek, and Nachalat Binyamin Street are excellent areas to explore, take photos and get a taste of the different cultures in Israel. In Jaffa and Neve Tzedek you can go back in time on a historic tour, or make your way to Tel Aviv's beautiful coastline to see some of the best views of the city.
On Nachalat Binyamin Street, you can visit the famous art market on Tuesdays and Fridays. Most of the jewellery and pieces of artwork are made by hand. If you visit, say hello to one of my favourite jewellery artists at his booth, Energy Wire.
Finally, it is important to to add, that as a woman I felt safer walking around Tel Aviv at anytime of the day and night than I have in any other city. It was a surprise to me and made me realize how important it is to spread awareness of this magical city.
I hope this has convinced you to consider Tel Aviv when planning your next trip from London and abroad! When arriving in the city, take a moment to breathe in the fresh air from the sea, appreciate the beauty behind the tired houses, welcome the active city life noises from this middle-eastern paradise that never sleeps, and enjoy exploring the special streets. I can assure you that once you visit, it will leave you feeling full of life!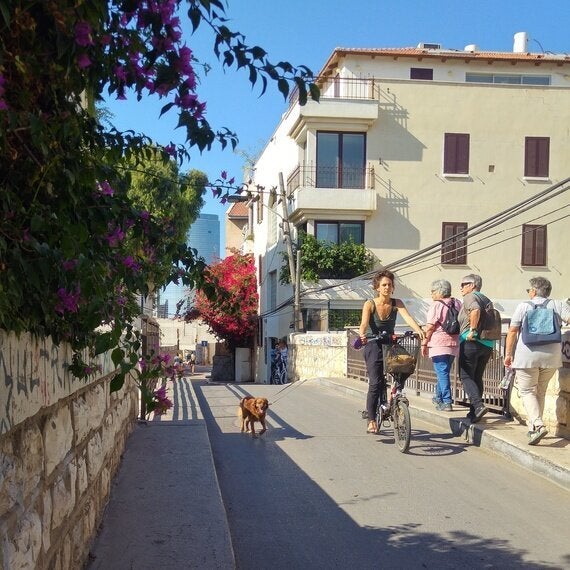 Photographer: Maya Nissim
For more travel tips follow me on Instagram and visit my travel blog: