Christmas' close knit relationship with consumerism is concerning. Black Friday seems to have descended into duels over discounted draught excluders and sock assortment anarchy. Not to mention the astronomical amounts spent on festive advertising. Despite all this, don't we still love a good present?
Thanks to organisations such as WIL Uganda, the Christmas message isn't forgotten and we can still play pass the parcel. In fact, sticking one sneaky sable under the tree could be your way to multiple women's hearts this December.
Women in Leadership in Uganda is a grassroots charity which runs seven empowerment projects, and since its conception last year, has done everything from educate women about menstrual health to help local ladies kickstart their own businesses. In a country where it's not uncommon for girls to be forced to stay home from school because they're on their period, or simply because they're female, these things are no small feat. WIL Uganda has already helped over 200 women in extreme poverty, a number which you can add to by coveting their crafted trinkets this Christmas.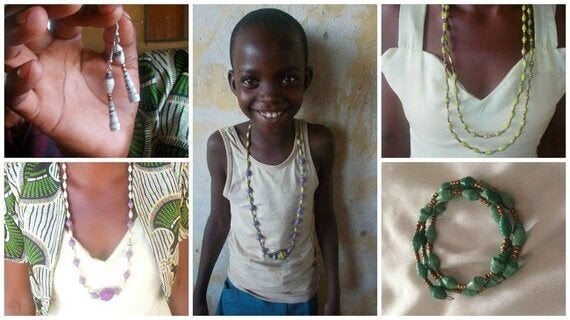 Image credit: Cianne Jones
Many women involved in WIL Uganda have learned to craft intricate paper bead jewellery from pieces of recycled paper, and thanks to the charity, the results are available for us to buy on Etsy. You can peruse the ladies' BaNyabo shop here with a cup of tea and carols from the comfort of your sofa. With every piece you pick up, you will be contributing to the future of the Women's Resource Centre in the village of Busembatia, East Uganda. A pair of earrings, a necklace, or even a bracelet, could accessorise several ladies with improved access to education, business opportunities and financial independence. Meanwhile, someone your end still gets something gorgeous to unwrap.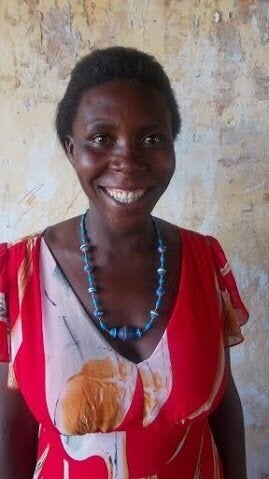 Image credit: Cianne Jones
Self-sustaining projects like BaNyabo jewellery show that tangible things don't have to trash the Christmas message. Whilst the thought counts, pretty paper means business to the women in Busembatia, including craftswoman Jane;
"I left school at 15 years old and was married at 16. I now have four children and no job. On the crafts programme I hope to learn a new skill and gain friends. I would like to make money so that I can help my children."
A wish like that can't be wrapped up under the Christmas tree, but Jane's earrings can. If this is a material world, we might as well work it.
All of the proceeds from BaNyabo jewellery go directly back into the crafts project. WIL Uganda is currently building a Women's Resource Centre, which will house the charity's community projects and act as a hub of information for the local women. From its own library to a tailoring, craft and animal rearing space as well as a computer lab, the centre has the potential to give the women resources which will help them provide for 800 deprived children.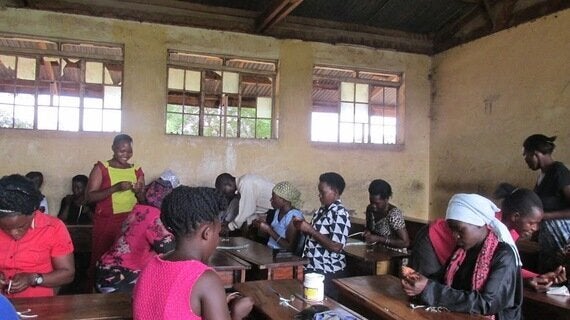 Image credit: Cianne Jones
Last week also saw the celebration Giving Tuesday, a global day of giving. Cianne Jones, Director and Founder of WIL Uganda, got stuck in:
"Giving Tuesday is a great way to get communities involved in charitable causes. This year we decided to run the campaign in Uganda and the UK. We were overwhelmed by the support which we received in both countries; which included donations of suitcases of clothes and over 100 books."
Why not carry on the festive giving at WIL Uganda's crowdfunding page here?
In the meantime, rather than regretting that a bit of sparkle catches your eye at Christmas, sport it like a pro and shout about where it came from.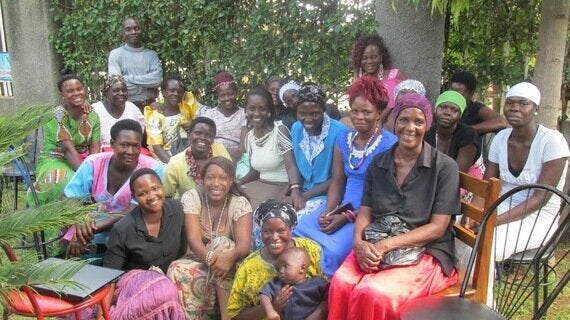 Image credit: Cianne Jones
For more information on WIL Uganda, including how you can get involved in volunteering, visit www.wiluganda.co.uk