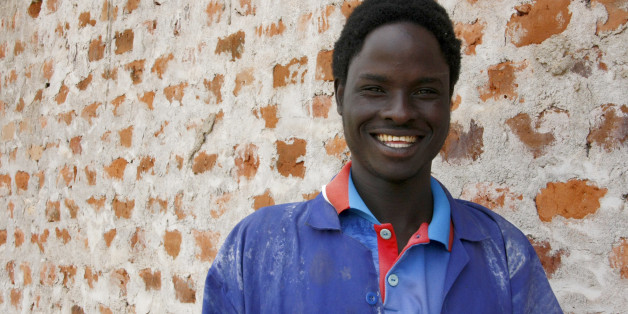 DFID - UK Department for International Development/Flickr
George is one of those mates you can do anything with; swap music, natter over a cuppa and picnic-binge until you're full. He'll even come shopping and make sure you don't get ripped off buying pineapples and rice. Like many 22-year-olds, George is thinking about jobs, but unlike most of us, he has no career support, because he lives in Namagera in Uganda, a village whose youth group lacks a meeting place. Having just spent three months volunteering for the youth-development agency Restless Development in Uganda, as part of my International Citizen Service, it didn't take long to realise that people like George could gain buckets from having the guidance of an established youth group.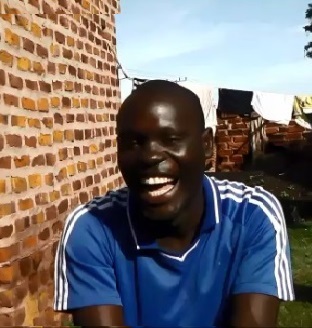 In English universities we have the arduous task of choosing between the salsa, strawberry or skydive society in Freshers' Week, as well as a rite of passage to a careers' centre which is usually ignored until the finalist 'HOW haven't we been there yet?' panic. In Uganda however, a country with the highest rate of youth unemployment in Africa, young people can struggle to find one room to meet in once a week to discuss their issues. You may think, as I did until George laughingly explained "rainy season!" that the sunny plains of Uganda render a 'room' disposable; surely mango trees are an idyllic setting for pro-active discussions? Let's be serious, no teenager is going to sit under a tree and get soaked while they learn about drug abuse. A room, with posters, literature and a sense of authenticity will motivate young people to work on their personal development, rather than half-heartedly attend a spot which may, on occasion, be used to graze goats.
People like George are thrilled at the idea of a youth group; these guys want to get together and get more of a head start by talking to their peers about anything from condom application to CV writing. As volunteers, we ended up chatting to the youths in Namagera about chlamydia, only to find out they'd never heard of it despite the infection being common in Uganda. As Uganda has the second youngest population in the world, youth groups which can educate people about issues such as sexual health and professional development couldn't be more relevant. In 2012 78% of the Ugandan population were below 30 years of age; George isn't alone in deserving some peer education.
If your uni society found themselves room-less one week, you'd probably all sit down together and bounce around ideas for an alternative. Just like two heads are better than one, two perspectives get more things done, so liaising with young people like George in places like Uganda could help youths to get started. We all like to do a bit of charity work at university, but this doesn't necessarily have to be fundraising, it can just be a conversation. Collaboration between youths from different countries has already proved effective in the British Council Comenius Regio Partnership between the University of Glasgow and the University of Aix-en-Provence in Marseilles, where cultural differences were discussed in conferences to aid the integration of immigrating students to either school. By chatting to people in Uganda about how to write a constitution, source a free meeting place, or apply for funding to rent one, you'll not only be helping other young people get their foot on the ladder, you'll be meeting cracking people like George. An example of George's wonderful nature is that we used to sit and trade French for Lusoga, something which gave me the freedom to operate in two foreign languages; not something you get to experience every day as a copywriter from Northamptonshire.
'Ndnga Kubonanga' means 'see you soon' in Lusoga; something George's youth group would love to say to one other more often. If young British people get in touch with youths overseas via schemes such as ICS, thereby helping them keep in touch with one another, we'll all be saying it, accent perfect, in no time.
For more information about International Citizen Service, visit www.volunteerics.org