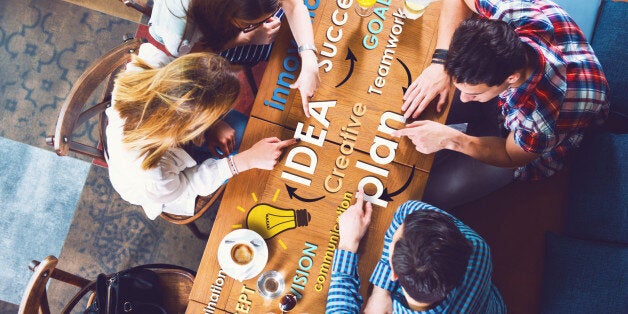 Sissel Hansen, a Danish entrepreneur, launched Startup Guide to Berlin as a hobby project whilst living in the German capital in early 2014. She had found herself struggling to start up in a city where she did not know anyone. Everything was different -- the culture, the social perspectives and the process of starting a business. In her bag she had her faithful friend, Lonely Planet Berlin, that could guide her where to sleep, eat, drink coffee and which activities not to miss but where was that kind of guide for startups? So she decided to produce it herself.
People said she was crazy, that print was dead and millennials were looking for something else. She stuck to her plan and after meeting a fellow Danish entrepreneur, Thomas Nymark Horsted, they created the next guide, this time about Århus and the brand, Startup Everywhere, began to grow.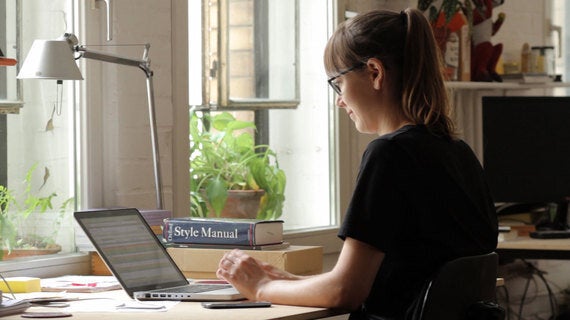 Photo credit: Startup Everywhere
Startup Guides are tailored for aspiring entrepreneurs, founders, freelancers, startups, investors and enthusiasts, who want to understand and navigate in the local startup scene, to find inspiration, advice, specific local information and access to a growing network
But their business model wasn't quite right and in March 2016 they were faced with a zero balance in their bank account and the choice of closing everything down or giving it two months to turn it around, which they managed but how?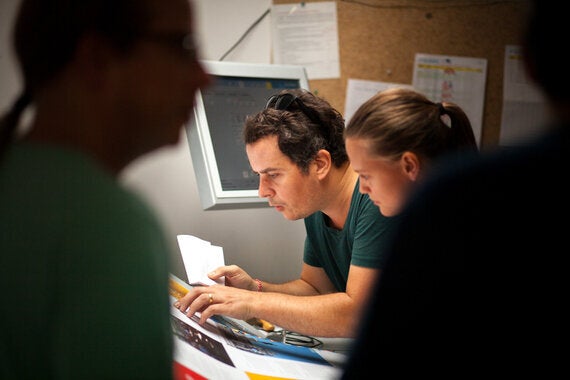 Photo credit: Startup Everywhere
In a world, where we are able to connect with people on command, share pictures and stories anywhere and find almost any piece of information available -- they asked themselves, why it was so hard to find relevant and in-depth information about your local city and the process of starting a business in it. The answer was to produce these guides themselves and to cover as many cities as possible.
They realised that budgets are business, something many entrepreneurs forget, when they are wrapped up in concepts and ideas. Learning to understand their burn rate was crucial and paying close attention to it has been absolutely critical.
Ever changing business model
Hansen and Horsted started to further develop their business model and finally realised that business models needs to be constantly developed, tested and refined. Again and again. The model they had developed initially was a franchise one. Once in the middle of doing a pilot operation in Stockholm, the financial part of this was not going as planned so they changed it.
Using local talent but keeping control
After ditching the franchise model they moved to a new way of producing the content. They now use local talent to source the information for the guides, to ensure an accurate and trustworthy guide every time. All content is then reviewed, edited and approved by the Startup Guide team in Berlin and Copenhagen HQ who are together responsible from then on through to design, layout and final print production.
At the beginning Hansen and Horsted were doing everything themselves including shipping books at the post office but they have now have a skilled production team in Berlin as well as a full-service print, shipping and distribution partner.
Investing in visual identity
Over the six months they have also invested heavily in a rebranding of the visual identity and content format of the Guides, and of the company. They kept what worked but changed what didn't.
Staying strong in the face of criticism
At the start people warned Hansen that her idea wouldn't work. In a digital age people, especially millennials, wouldn't be interested in a print guide for startups. She believed differently and stuck to her idea. Having sold almost 14,000 guides so far proves Hansen's critics wrong and there are many people who share the need for gaining knowledge about various complex local startup scenes and are clearly not put off by reading a book to get this knowledge. At the end of this year, Startup Everywhere will have released guides in nine cities and the plan for the future is even more ambitious with the release of 25 new cities in 2017 and over 50 more in 2018.
Looking at other channels too
Although the core business of Startup Everywhere is the books, they have realised that a digital companion is a benefit as well. They have also just released an online and mobile app, Startup Guide Maps, which is a navigational companion to the print guide featuring spaces, incubators, accelerators and cafes with wifi in six cities including Copenhagen, Berlin, Lisbon and Stockholm.
For more information about Startup Everywhere and to buy the books and download the app, visit Startup Everywhere