2014 has been an extraordinary year for global health and for infectious diseases -for all the right and wrong reasons-which we certainly ought to seriously reflect on. I very much believe that it will be the lessons we learn from this year`s experiences that will help us approach what is shaping up to be nothing less than a momentous 2015 for global health.
The Ebola crisis has certainly touched a highly sensitive nerve for many of us working in the infectious diseases sector and in particular, those of us working in the field of HIV. We began to see a re-run of the early days of the AIDS epidemic where discrimination and prejudice drove government policies, where unfounded fear was pedalled as fact and where scientific evidence was all too easily ignored by decision makers.
The history of HIV/AIDS has of course turned out somewhat differently in many parts of the world and I wrote recently that so many of the fundamentals that ensured the huge progress in the global HIV/AIDS response over the past three decades - community mobilisation, policy based on scientific evidence and assertive and compassionate leadership - ring true for an effective response to Ebola as they do for other infectious diseases.
What the Ebola tragedy has also demonstrated is that strong effective health systems ought to be a political priority. They are in the very literal sense, insurance that guarantees an effective response to public health emergencies such as Ebola. Although coming late, the recent increased access to protective equipment, greater support of ill patients and an understanding of local practises such as burial rituals, is now leading to an encouraging decline in new infections.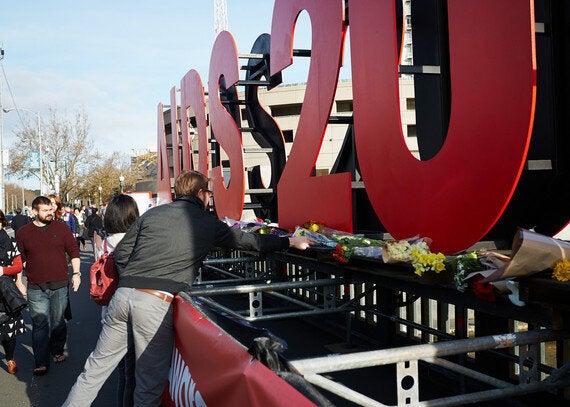 Photo: International AIDS Society/Steve Forrest
In 2014 I also had the great honour of being the local co-chair for the 20th International AIDS Conference (AIDS 2014). I am very proud that there was so much talk around HIV/AIDS research in Australia this year and in the lead up to AIDS2014. The conference has left a lasting legacy in the community and amongst global decision makers. The city of Melbourne should take a bow and so too all of those who worked on an event that was as emotional as it was inspiring.
I and many of my colleagues working in the HIV /AIDS sector firmly believe that despite the great successes of antiviral therapy, we urgently need a cure - or a way to put HIV into remission. Developing a cure for HIV, like all previous successes in the HIV response, will need broad multi-sector, public and private, engagement. The preliminary success of the kick and kill strategy on latent HIV using the cancer drug Romidepsin reported at AIDS 2014 this year is an indication that the answers may lie outside of HIV science.
As we move forward we must also remember too that scientific setbacks also provide answers and I am definitely with lead researcher Deborah Persaud when she says that the sad and unfortunate rebound of HIV in the Mississippi Baby who is now four years of age, while indeed disappointing, tells us things about HIV that we simply didn't know a few years ago.
This World AIDS Day I have been looking back on those six extraordinary days in July and I´ve taken away with me the deep satisfaction of what effective partnerships between science, community and leadership can indeed deliver - even at times of great sadness. We must continue to strengthen those partnerships in the HIV response to eliminate stigma and discrimination, ensure access to ART and to accelerate scientific discovery towards a cure.
Popular in the Community