Ever since I first visited Cardiff, the city has held a place in my heart. It is an exciting centre for all of my loves, shopping, culture and access. As a wheelchair user Cardiff proves what is possible around the concept of inclusive design. It's so accessible for me that it's one of those places that means I can forget I live on wheels from the moment I arrive. Usually I drive whenever I visit the city, but when my wife and I decided we fancied a shopping trip in Cardiff we decided to let the train take the strain.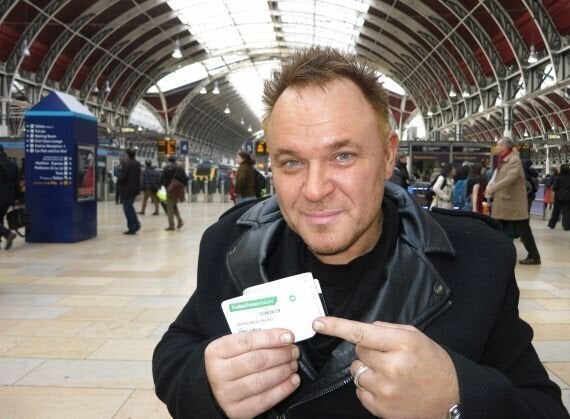 I had just taken delivery of my Disabled Person's Railcard, and wanted to take it out for a spin. With the saving it allowed me the whole trip worked out far cheaper than it would have if I'd needed to fill up with petrol in my car. More than that the journey was so relaxing, allowing me to enjoy watching the beautiful scenery out of the window as the train whisked Diane and I from Paddington to Cardiff Central. Once we arrived it soon became very clear Cardiff is a city that knows how to celebrate Christmas. The whole city was bedecked with lights, and the annual Xmas Market was in full flow.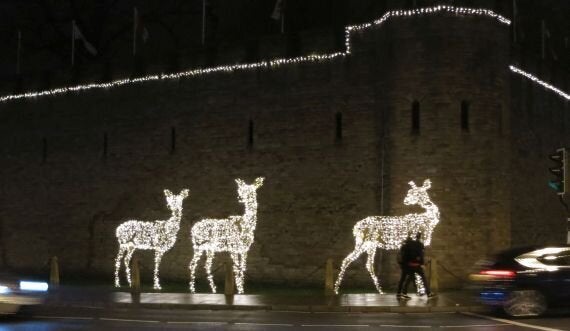 We booked into our hotel, which was really accessible. It's another key boon of visiting Cardiff if you are disabled, that every hotel has accessible rooms. This means you can book to suit your budget, from the cheaper end through to luxury. We went with a sensible priced room at the Premier Inn, and our room was huge. The staff were lovely too, and the whole service was that you'd expect from a high end establishment. A wash and brush up and we hit the town. Shopping was calling me. By now it was night time and the city was awash with festive lights and atmosphere. It was soon our choice of city for our Xmas trip away was a good one. We savoured a few Xmas drinks, had a bite to eat, and fed my shopping addiction before falling into bed.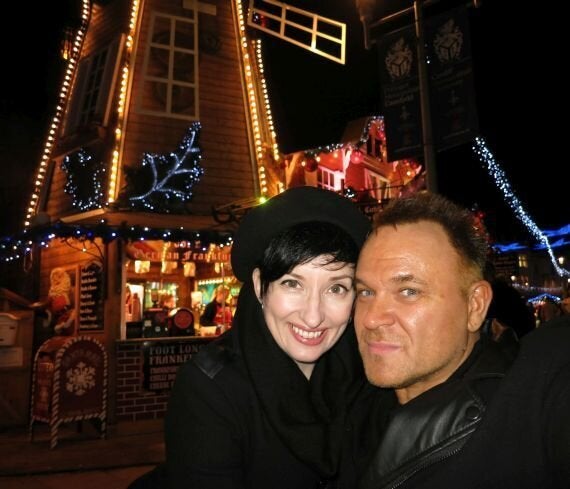 After a great nights sleep, we arose and shot straight out for breakfast at one of the many little bistros in city's arcades. The streets were filled with Xmas songs from some of the best buskers I've ever heard, and even this early the city buzzed with excitement. Once fed, Diane and I separated to do our shopping for each other, but not before we picked up a city guide from Get Lost In Cardiff, which gives information on the myriad of independent businesses in the heart of the city. Through out the city, access for people like me is built in. Most of the shops, of all sizes, have level access with most also having lifts if they span several floors. I even found one disguised as Dr Who's Tardis! It really is a joy to feel free as I do in Cardiff, which added to the Christmas spirit.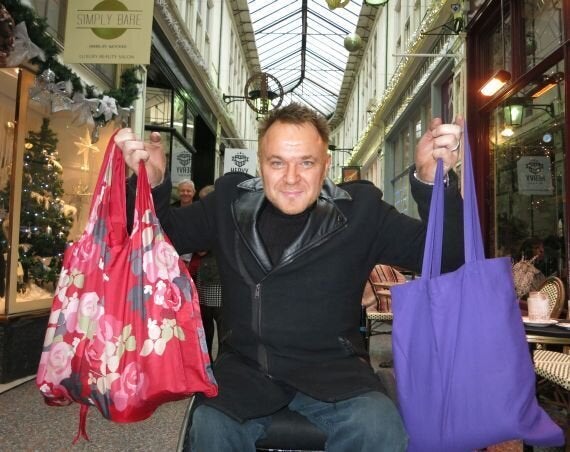 Soon I was loaded up with bags stuffed with gifts, and was back supping hot chocolate waiting to meet up with Diane. She soon arrived equally loaded with shopping and we set off back to the hotel. By this time the city was filled with people shopping for Xmas, so we stayed for a while at the hotel to avoid the crowds. As night fell we ventured out again into the busy streets. The people of Cardiff are so friendly and polite that even when the streets are as busy as they are at this time of year it's a joy to get around. We met with friends who lived locally and went in search of a place to eat. I was amazed at how our choices where in no way coloured by issues of access. Everywhere we went, each was as accessible to my wheelchair as the next. In Camden, where Diane and I live, we have to choose places to socialise purely due to access as so many places are impossible for me to get in to. Cardiff is a breath of fresh air for me. After a lovely meal, we went in search of a few drinks. Bars are the one thing that let Cardiff down. That's only because so much of the rest is accessible but we found a bar, and toasted in the season.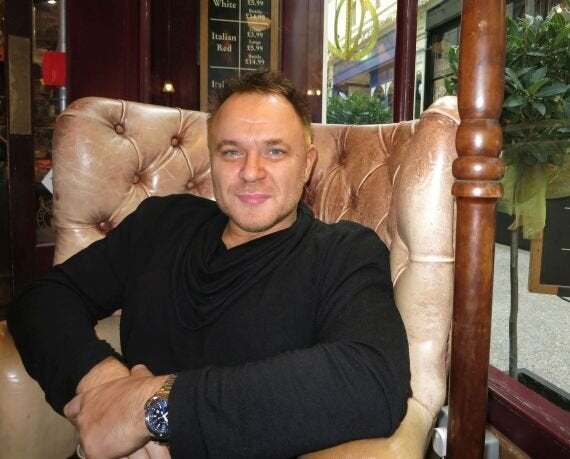 Hungover, we arose and set out to enjoy our last morning in Cardiff. Another hearty breakfast, this time at the charming Barkers and it was out for one last shop. We returned to our hotel, grabbed out bags and shot off to the station. As we journeyed back to London, I was struck again how Cardiff is a dream destination for disabled people. This time we hadn't been down to the bay area, but this too is an inclusive environment. Now I know it's very nearly Xmas, so it might be too late for you to visit for a festive shopping trip but there are always the January sales, Valentine's Day, Easter.... Whatever the reason, whether you are disabled or not, Cardiff is a fantastic destination whatever you fancy doing.