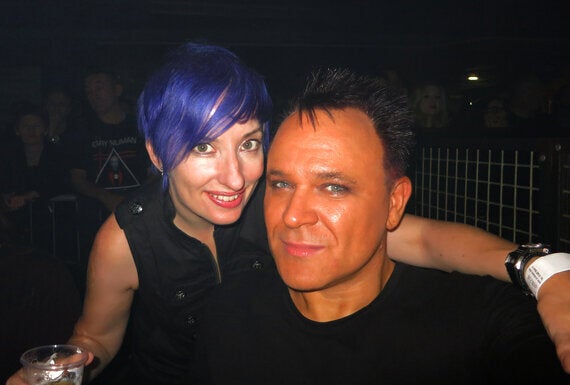 Anyone who remembers the late 1970s and early 1980s will know the name of Gary Numan, the man who turned the synthesizer from a art house noise machine into a mainstay of the music industry and led to a revolution in how music is made. He paved the way for the next big fashion movement after Punk, the New Romantics. For those if us who got caught up in the music of Gary Numan back then, it was the beginning of a obsessional devotion to a man who soon became a figure of hate and derision for the then music press. No matter how much they pilloried his music, his look, his politics and the fact that not only was a popstar but also a pilot (a quote from the Mighty Boosh's Noel Fielding, another fan), us Numanoids would not give up our love of his dystopian synth fueled sound. We stuck through the bad times of small gigs and albums where he had obviously lost his way, until at the beginning of the 2000's Mr Numan found his way again and started releasing music that was every bit as good as the classic albums, Replicas, The Pleasure Principle and Telekon. However, all of us held a place in our hearts for those game changing LP's and secretly dreamed of one day being able to witness them live again. Then our dreams came true. It was announced that for three nights at the O2 Forum in London, Gary Numan would recreate each of these albums in the entirety, one per night. Roll forward to the end of October and the lucky ones descended on Kentish Town to experience gigs that were emotional for all concerned, including Mr. Numan himself.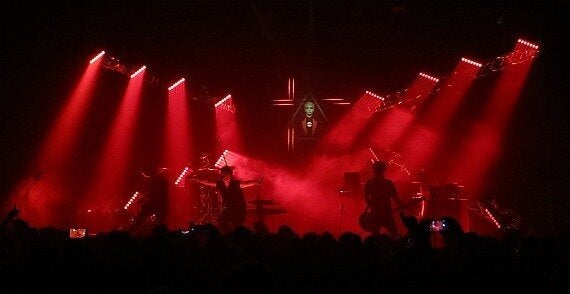 The Wednesday saw Replicas hit the stage. This was his breakthrough LP, released under the band name of Tubeway Army. It was a hard, fast paced punk influenced affair, that combined guitars with synthesizers to paint the picture of a sci-fi nightmarish future and included the big hit "Are Friends Electric?". On a personal level it was a record that changed my life. Until I heard AFE coming out of a record shop doorway, I hadn't found my thing neither musically or my goal for my future. Afterwards, I fell in love with music, learned to play piano and became a professional keyboard player, which then led to a career in TV and journalism. All that from becoming mesmerized by the tracks from Replicas, an album I purchased with my birthday money when I 14. Hence this gig was going to be special for me at least. I wasn't let down either. Gary Numan has re-embraced his rockier influences in his more recent music and this made recreating Replicas an easier affair for him, I suspect. He obviously enjoyed striding the stage, feeding each tasty bite of synthetic punk scrumminess to the eager crowd. It was a triumph and led the way for the next night, for The Pleasure Principle.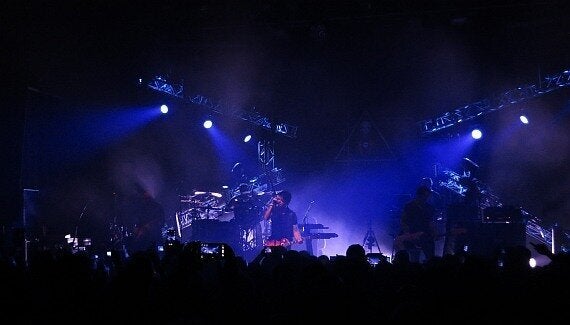 This album ensured Gary Numan as real popstar in 1979, with it's global hit Cars. It also was far more reliant on studio production, using techniques that pushed the boundaries back then. Yet despite this, each track was lovingly reproduced, some as almost exact copies, others as re-imagingings. What was most charming was to watch Mr. Numan sing lyrics written during a time when he had begun to fall out of love with fame and the music world now, a point in his life when he is enjoying his art more than ever. From time to time a wry smile would fall over his face, as he obviously remembered the man he was. It was rather like looking back at old photos I expect. For me, it was another emotional roller-coaster, as I too was taken back to the shy teenager I once was, wearing his Mum's eyeliner and using the Numaniod remoteness to hide his inability to talk to girls. I left hoarse after another night of singing and applauding, nervously waiting for the last night. The night of Telekon.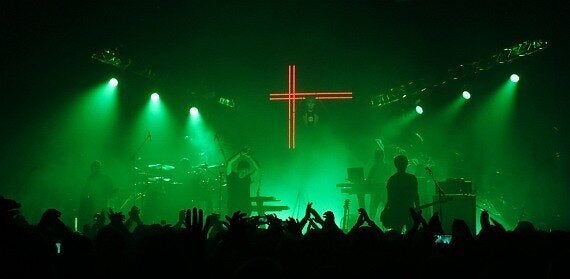 You see, the very last place I walked was at a Gary Numan gig, his farewell concert at Wembley in 1981. Tracks from Telekon threaded through this monster of a concert, and I was unsure how I would feel as I was taken back to this time. From the moment Numan strode onto the stage it was obvious this was going to be one amazing night. This album saw a time when Mr. Numan was fighting with fame and not really winning, and while he also included occasional sci-fi styled tracks, such as the classic I Dream Of Wires, alienation and loneliness coloured many of the tracks, playing to the troubles of many teenagers back then, including me. Again, watching a now confident musician, fresh from being awarded the Innovation In Sound award by muso magazine Q, so lovingly reproduce this album was a joy to behold. Sure, I occasionally found myself fighting back tears, but they owed more to the pleasure I was feeling as I sang along to music that shaped the person I am today rather than anything else. Gary Numan himself got emotional at times, and this was most obvious by the impassioned thank you speech he gave at the end of the gig.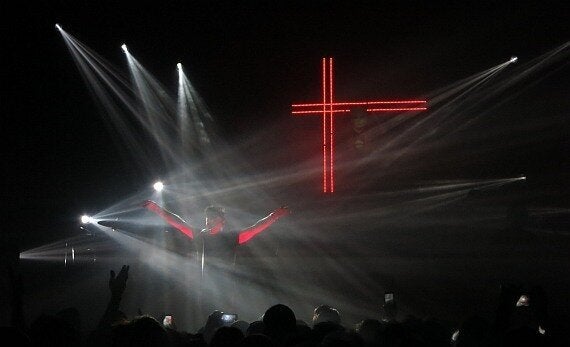 What made each night was that once each of the albums had been recreated, it was then time to play picks from each of these classic records plus the odd hit from before the world knew of Numan. This ensured those who could only catch one of the nights also left satisfied and happy. Whether you were lucky like me and saw all three, only caught one of the nights, or were super hard core and traveled to Manchester or even then to Cork, this series of gigs will be landmark. They were just superb.
Photos by Mik Scarlet (sorry for the photo quality, but hey I was enjoying the gigs!)
Related