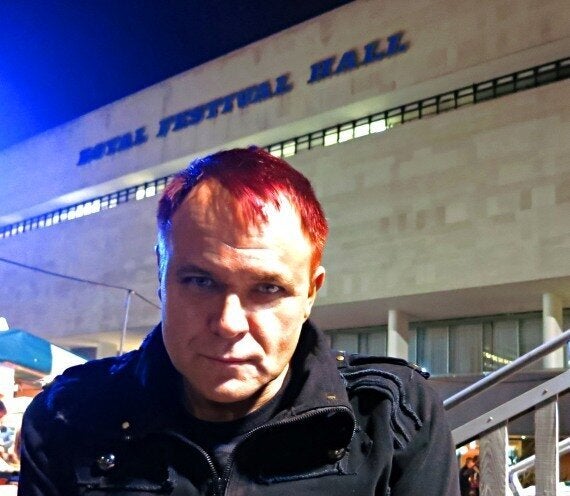 As the lights darkened in a packed Royal Festival Hall, the energy levels peaked. After enjoying the laid back 80's influenced synth stylings of Digits, from the rounds of chanting that shot round the venue like a Mexican wave it was clear that the entire room only wanted one thing... "Numan". As part of the Convergence Festival, which focused on electronic music and the acts that use technology to push the boundaries of what is musically possible, we had all gathered to bare witness to a pioneer. Gary Numan was the first popstar to take the synthesizer into the charts and the mainstream, way back in the late 1970's. By 1979 he was one of the biggest acts in the world, and even today his influence being sited by acts as diverse as pop acts like Lady Gaga and Kanye West to rock stalwarts Queens of the Stone Age and Foo Fighters. Gary Numan also holds a special place in my heart. He was the first music act that held sway with me as a teenager, and I proudly became a Numanoid after hearing his first big hit "Are Friends Electric?" playing in a record shop in Taunton during a holiday. In fact the last place I walked as at his farewell concert at Wembley Arena in 1981. What was touching about this was how supportive his family was as I spent over nine months in hospital recovering from the illness that struck me down that night. I even received a phone call from Gary himself after a surgery. Then ten years later I was booked as a support act on one of his UK tours, which was an amazing experience. So Mr Numan has played a key part in my all of my adult life.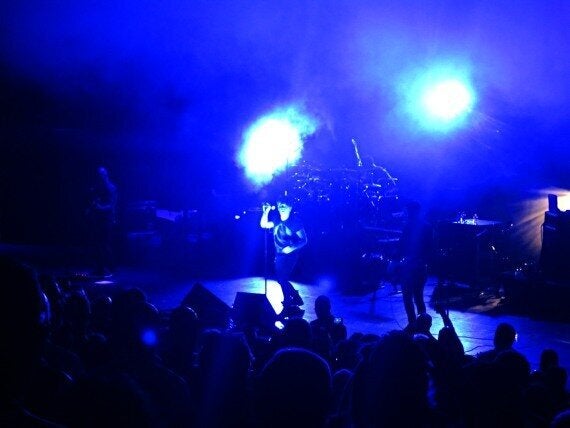 During the time I spent with Gary in the tour we did together I witnessed a man who was unsure of his future. At this time, back in 1991, his star had fallen and it was plain to see that he was performing as much due to fear of what else to do as for the love of music. However it was clear from the moment Numan stepped on to the Royal Festival Hall stage, his love of his art was back with a vengeance. In fact, anyone who knows his work will remember that lyrically he has always had a love/hate relationship with fame, but the man that strode the stage was one unlike the Numan whose posters filled my teenage walls. His enjoyment during the gig flowed out of him and enthused the fanatical audience to fever pitch. I soon found myself caught up in the mania that Gary Numan can create in his fans, and within a blink of an eye I could feel that angst ridden teenager rising in my heart.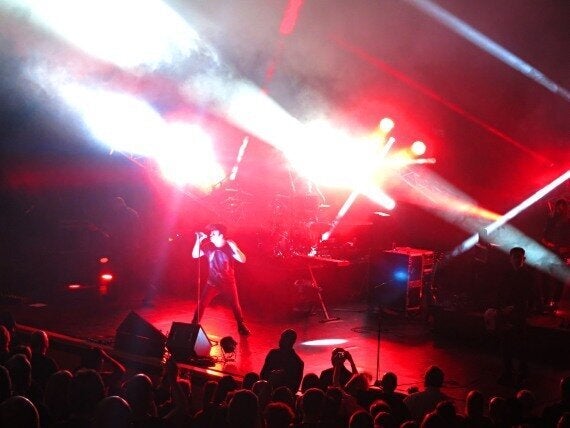 Anyone who remembers Gary Numan from his heyday will picture a cold, distant robot like character who sung of alienation and a dark future. While the songs of alienation are still key to his art, whether from the classic albums Replicas, The Pleasure Principle or Telekon or from his newer work, the man himself now takes on the persona of a preacher spreading the word to the converted. He strides the stage with confidence and pride like never before, and with such a massive back catalogue combined with his latest more rock influenced releases the show has something for everyone. I will admit I haven't been addicted to his modern music as much as the tracks of my youth, after tonight I do feel a record shopping trip coming on. The show really captured what it was that first made me a Numan fan, and I was soon singing at the top of my voice to the classics, re imagined for the 21st Century. OK, I am a fan but this show rekindled the love of the music that was a key part of my young life.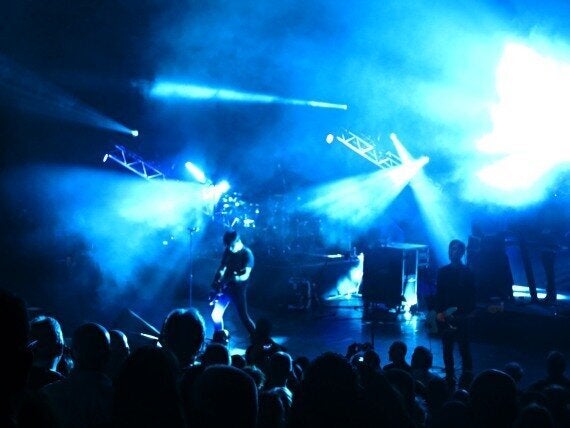 If you have never seen Gary Numan, or haven't seen him since his glory days, you have really missed out. If you get the chance, take it and treat yourself. His modern music is as good as anything he released way back when, and live his shows are fueled by passion and enthusiasm. His music was described as cold but I never saw this myself, and this show proved me right. Not only did I get to relive the music of my youth but I was infected with the new found love of what it meant to be a Numan fan, just as Gary has found a new pride and love for what he does. A great night and I am not ashamed to say that ever since his CD's have been rocking my car. So if you have been in Camden Town recently and heard rather loud singing coming out of a red Astra, that was me. I can't wait for the next show now!
Blurry Photos taken by Mik Scarlet, in between dancing and having a great time!