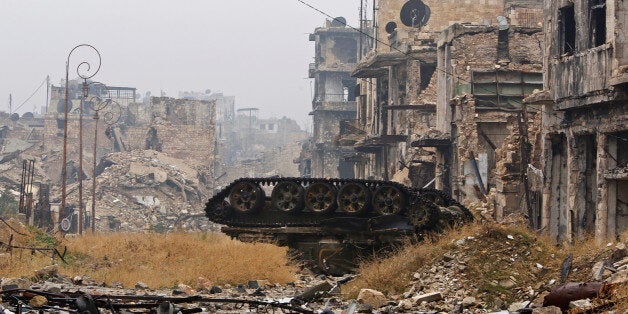 The suffering on our TV screens from eastern Aleppo these past few days has been beyond devastating. People have been forced to flee after their homes have been completely destroyed. Hiding for days without seeing sunlight, without food, electricity, or water. Until it becomes safe for them to move again.
As fighting has intensified, our colleagues at the Syrian Arab Red Crescent (SARC) and ICRC (International Committee of the Red Cross) have been preparing to evacuate some of the remaining 50,000 civilians in the area.
At around 7.00am yesterday, they started to evacuate sick and wounded people from eastern Aleppo.
The team reported suffering and destruction on a scale they had never seen before. Not a single person had been spared from trauma and exhaustion.
By 1.30pm we received reports that the first group of 40 wounded patients had left the enclave, and throughout the afternoon nearly three thousand more followed.
Yet as I write this, I have just been given the devastating news that Yasser Lakmoush, a SARC volunteer from Idlib, has tragically been killed while undertaking humanitarian work. Poignantly, before his death, he tried to illustrate the emotions of being a frontline first aider in this crisis: "the feeling you have when you save somebody cannot be described, it is a matter of life or death."
Yasser's death brings the total number of SARC volunteers killed in Syria to over 50. A horrendous number.
As many people remain in Aleppo in desperate need of our help, it is imperative that everything is done to protect civilians and that our Red Cross colleagues are able to reach and deliver aid. Safety, wellbeing and access to medical care, water, and shelter must be guaranteed.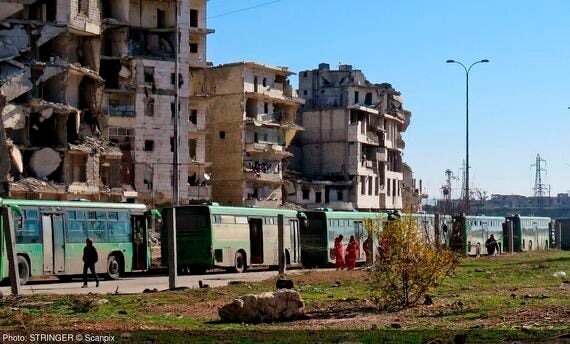 We are ready to help as an impartial and neutral intermediary, but it's up to those who are involved in the fighting to protect civilians and aid workers.
As most of us in the UK prepare for a peaceful holiday season, thousands of civilians in Syria are facing conditions more dangerous than most of us could ever imagine.
Popular in the Community