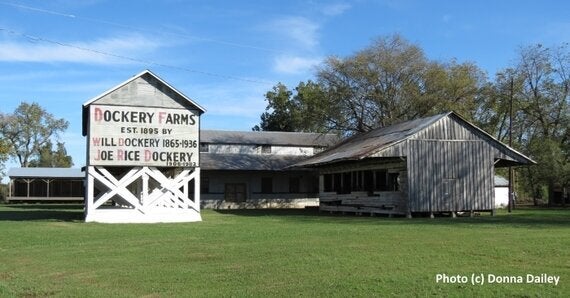 BB King called this the birthplace of the blues, and that's good enough for me. I'm at Dockery Farms, just off Highway 61 in Mississippi. It's a beautiful autumn day, the grass damp from the morning's light frost and the blue sky brushed with a few wisps of white cotton cloud. Which is appropriate, as this was a cotton plantation where blues legend Charley Patton along with names like Son House and Robert Johnson all played.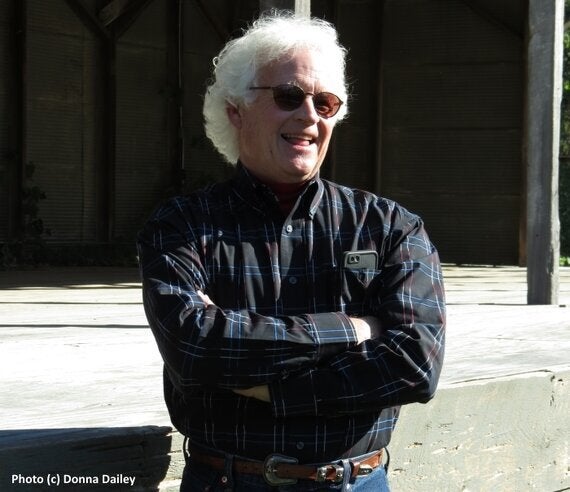 'A hundred years ago,' says my guide William Lester (above), 'there'd have been 1,000 men standing here with money in their pockets on a Saturday afternoon. The blues singers charged 25 cents. They played in the Frolicking House across the bridge there. At the bridge the Takers would take the 25 cents.'
The 1,000 men were all black slaves working on the 28,000-acre plantation, and Lester shows me some of the coins they were paid with, found on the site. Stamped 'Dockery', they could only be spent on the plantation, a common situation for slave workers.

'The daily wage back then was 50 cents,' says Lester, 'so Charley Patton and the other singers could pick up $250. In those days you could buy a new car for $240 so it was a pretty good pay check. Charley was a real entrepreneur. For us to think that all blues singers were drunk derelicts is ridiculous.'
Some plantations were more enlightened than others, too, although the term is relative. Will Dockery, who started the farm in 1895 when he was 30 years old, paid his slaves over the odds and also allowed the blues singers to play for entertainment at the weekend.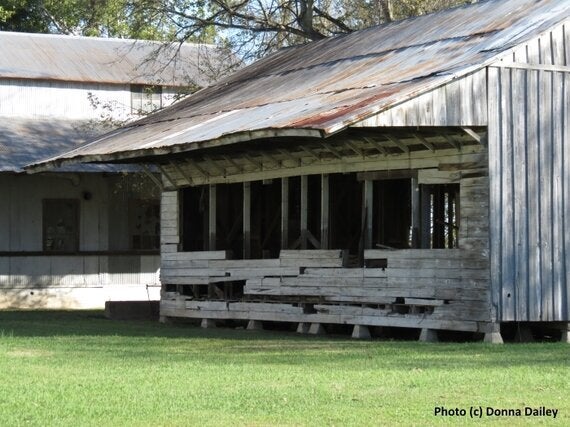 'Not every plantation owner would let the blues singers come and play,' explains Lester, who's the Executive Director of the Dockery Farms Foundation. The Foundation exists to preserve the sagging wooden buildings on this historic site, and as part of that they hold concerts where the likes of Roseanne Cash and Herbie Hancock have performed.
We walk across to the stage where Lester performs a little magic. He presses a button and the voice of Charley Patton booms out into the crisp morning air.
'It's just a little something I rigged up,' he says. 'The music's on a loop on an iPod and the button switches the speakers on for a while.'
The feeling is eerie as Patton's powerful and haunting voice fills the silence of this quiet stop on the Blues Highway, just as it would have done 100 years ago to his 1,000-strong audience.
'When I first came here,' Lester says, 'Tom Cannon was here, Charley's nephew. Tom told me people like Son House and Robert Johnson would come here to play. Tom's mother was Viola, Charley's sister, who was a churchgoer and thought Charley played the devil's music.'
But the devil's music lives on at the historic and fascinating Dockery Farms. It's the kind of place that, on a sunny Mississippi day like this, makes you glad you woke up this morning.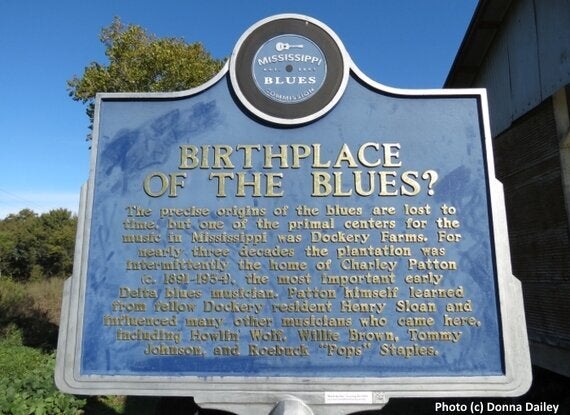 Dockery Farms is seven miles east of Cleveland, Mississippi. Cleveland is on Highway 61, the Blues Highway, about three hours north of Natchez and two hours south of Memphis.
Trailfinders has a 10-day fly-drive music trip, Rhythms of the South, which includes driving from Natchez to Memphis on Highway 61.
American Sky has a self-drive Jazz, Soul and Blues tour from Chicago to New Orleans which also includes the chance to drive along Highway 61.