You've been to the top of the Empire State Building, visited Central Park, gone to the Statue of Liberty, and seen Times Square. But there are plenty of other outdoor activities to help you enjoy New York's fine summer weather, day or night. Here are five fun outdoor things you can do in New York this summer, that you might not have considered: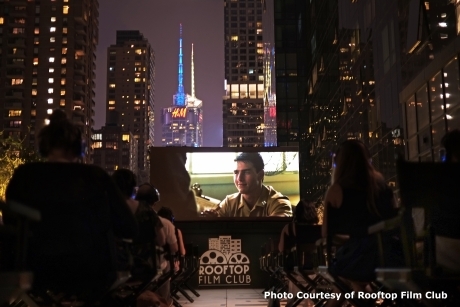 Take in an Outdoor Rooftop Movie
The YOTEL New York has the city's largest hotel terrace and this 4th-floor space is put to good use on summer evenings when it's turned into an outdoor movie theater. You don't need to be a hotel guest to get a ticket for classic movies like Casablanca, Cinema Paradiso, Tootsie, Grease, Blade Runner, and The Big Lebowski. The shows run Sunday-Wednesday and your admission fee also buys you a taco and a beer or glass of sangria. You get comfy seats and wireless headphones to cut out street and neighbor noise, as it is only a 10-minute walk from Times Square.
More Information: Rooftop Film Club.
Lounge Around
The Bookmarks Lounge at the Library Hotel on Madison Avenue has everything you'd expect from a New York lounge, like a fireplace, sofas, and a bar. What it doesn't have are walls and a roof, as the terrace of this 14th-floor lounge is open to the skies and a popular spot for both guests and non-residents to enjoy their literary cocktails like The Hemingway, Marlowe's Mule and the delightfully-named Tequila Mockingbird.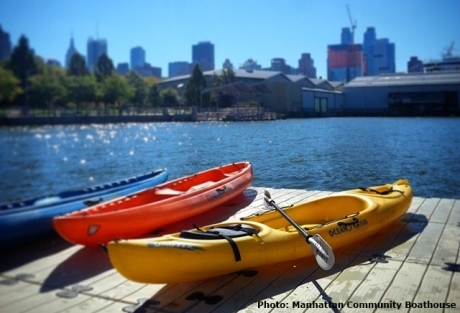 Go Kayaking
There are several places you can go kayaking in Manhattan, including the Manhattan Kayak Company, the New York Kayak Company, and, best of all, the Manhattan Community Boathouse. This non-profit organisation offers free kayaking at two locations (Hudson River Park and Riverside Park) on the Hudson River all summer long, though a donation is always welcome.
Jump Aboard the Frying Pan
The 1929 Lightship Frying Pan used to belong to the Coast Guard, who used it as a floating lighthouse till it sank in Maryland and spent three years underwater. It was raised from the deep, sailed to New York and now serves as a floating bar and grill at Pier 66 Maritime at Hudson River Park. Crabbie Patty Cocktail, anyone?
More Information: The Frying Pan.
Become a Surfer Dude
Surfing in New York? Yeah, right. Well, you can, out at the New York Surf School at Rockaway Beach in Queens, which is about an hour from central Manhattan using public transport.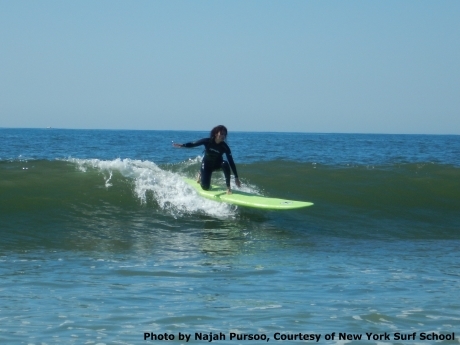 How to Get There
You can book numerous New York hotels and city breaks through Trailfinders.
The Author
Mike Gerrard is an award-winning travel and drinks writer who divides his time between the UK and the USA. He is co-editor of the 101 USA Holidays website, and blogs about travel at Perceptive Travel.