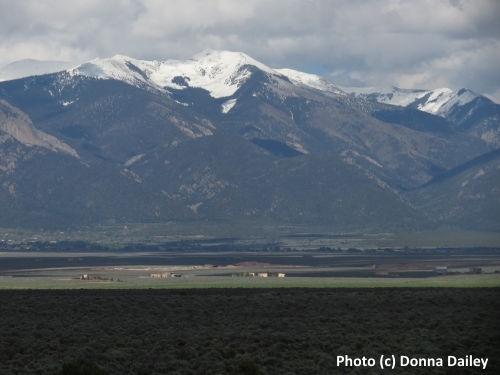 The Sangre de Cristo Mountains around Taos
For a small town of fewer than 6,000 people, there's a lot to do in Taos, New Mexico. Attractions range from the ancient Pueblo of Native American dwellings to futuristic Earthship homes. For culture lovers there are several fine museums, along with modern art galleries. Foodies will enjoy the array of restaurants and bars, and over the years this historic and artsy town has attracted such diverse figures as Kit Carson, DH Lawrence, and Dennis Hopper.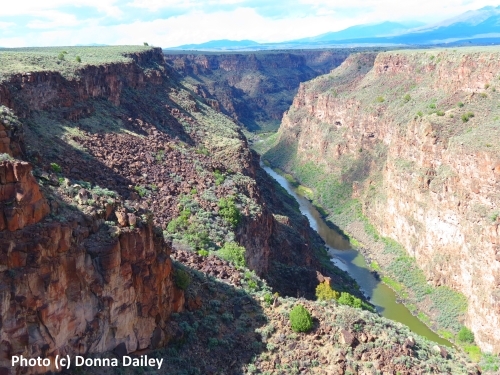 The Rio Grande Gorge
If you arrive in Taos from the north-west on Highway 64, watch out for the bridge over the Rio Grande and pull over to enjoy the magnificent view. The drop of 565ft down to the Rio Grande makes this one of the highest bridges in the USA. Built in 1963-65, the bridge has featured in several movies, including Natural Born Killers, and has even won an award for 'Most Beautiful Steel Bridge'.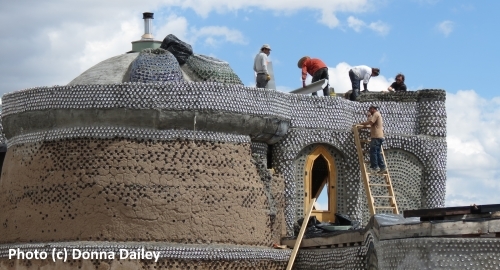 Building an Earthship
Also on Highway 64 but further out of town, the Earthship Biotecture Center is as impressive a sight in its way as the Rio Grande. Sci-fi-like structures seem to rise from the landscape. Is it a futuristic museum? No, it's a collection of solar-powered houses known as Earthships, and Taos is the home of them, and their creator Mike Reynolds. By harnessing natural solar power, the homes are kept at a constant temperature enabling exotic fruits like bananas to be grown indoors, even in Taos, which stands at almost 7,000ft. Take a tour to learn about the architecture and engineering behind these remarkable dwellings, which use materials including adobe, used car tyres, and bottles. You can even rent one for your stay in Taos.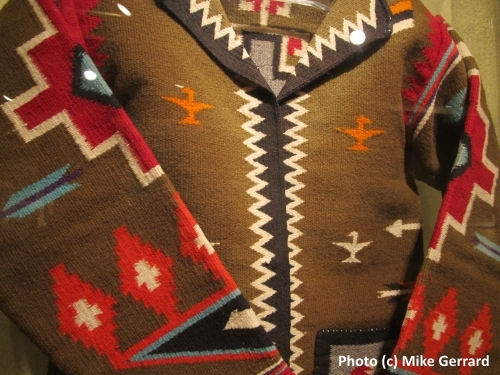 The Millicent Rogers Museum
Millicent Rogers was a prominent socialite and art collector, with a special interest in south-western art. After a glamorous and eventful life, with three marriages, she retired to a home in Taos to get over a broken heart, after being jilted by Clark Gable. In 1956 she founded this museum, which houses an impressive collection of ceramics, jewelry, costumes, paintings and other objects, showing that Rogers had an eye for exquisitely beautiful items.
In the Taos Pueblo
Pueblo Indians have lived here in their adobe dwellings for over a thousand years, and you can take tours led by Native American guides which give you a genuine insight into life on the Pueblo - both in the past and in the present. There are several galleries selling Pueblo arts and crafts, with some beautiful items to buy, and the St Jerome church is especially interesting, showing the merging of Native American beliefs with Christianity brought by the Spanish.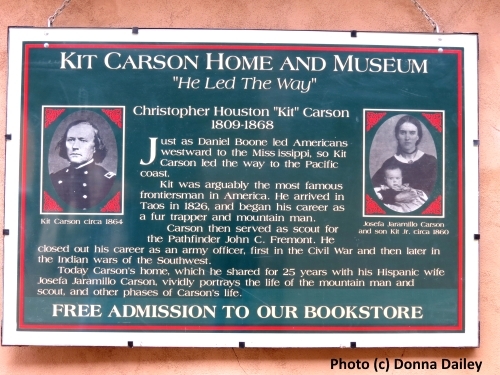 The Kit Carson Home and Museum
This fascinating building was the home of frontiersman Kit Carson, and though few of his personal items remain (they were sold to provide for his children after he and his wife died), it still gives an insightful look at Carson's life, and life in Taos at that time. An introductory video shows an extract from a PBS documentary, where Kit Carson is played by his great-grandson John (a National Park Ranger at Bent's Old Fort in Colorado), and other rooms show aspects of Carson's multi-faceted life.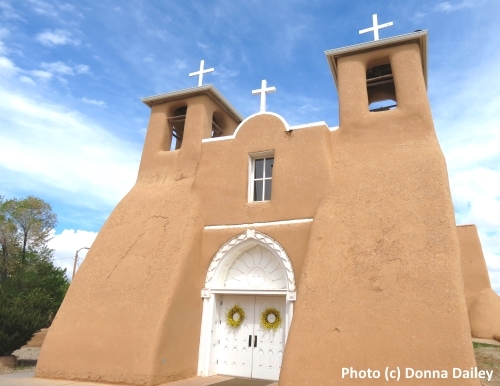 The San Francisco de Asis Mission Church
San Francisco de Asis Mission Church
Built between 1772 and 1816, this Spanish Mission Church is of a remarkable and unusual design. It has two huge adobe buttresses either side of the entrance, and four more buttresses at the back. Little wonder it's attracted numerous artists and photographers, including most notably Georgia O'Keeffe and Ansel Adams, keen to record its unique beauty. Inside is some of the original woodwork, and each year the parishioners reapply the adobe to keep the church looking pristine.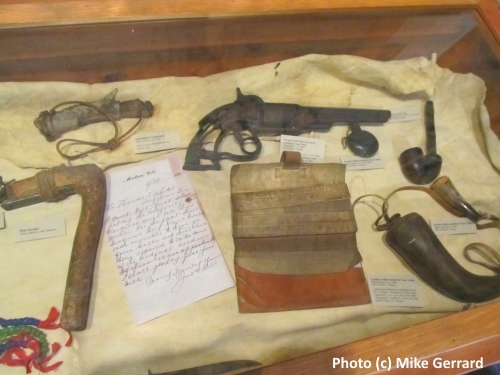 In the Hacienda Martinez
This old hacienda is a collection of rooms built around two interior courtyards. Don Antonio Severino Martinez came here in 1804 and probably bought the land off the Pueblo Indians. At that time this was a luxury home out in the country, though a guide explains that luxury in those days still meant dirt floors, tiny windows because there was no glass, smells everywhere, and 'ten ways to die before breakfast'. The hacienda is a fascinating look into life at that time.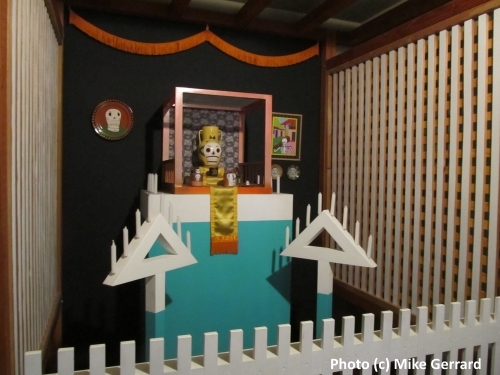 The Harwood Museum
This is the second-oldest art museum in New Mexico, founded in 1923, though the building goes back to the 1860s. It houses a large collection of works by local and south-western artists, including Pueblo Indians, and by artists who passed through the south-west. They range from historic items to contemporary art, and the galleries are spacious and well-lit.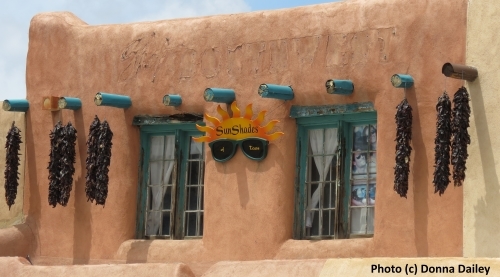 A Shop on the Taos Plaza
Taos Plaza retains the original shape it had when founded by Spanish settlers 300 years ago. Today it gives the town a vibrant heart, with hotels, boutiques, restaurants, and music concerts in summer. On one side stands the Hotel La Fonda, where visitors can see some erotic paintings by DH Lawrence which were banned in London, while opposite is the Old County Courthouse. Here are some impressive depression-era murals painted by Taos artists, and downstairs is the cell in which local resident Dennis Hopper was detained after 'an incident'.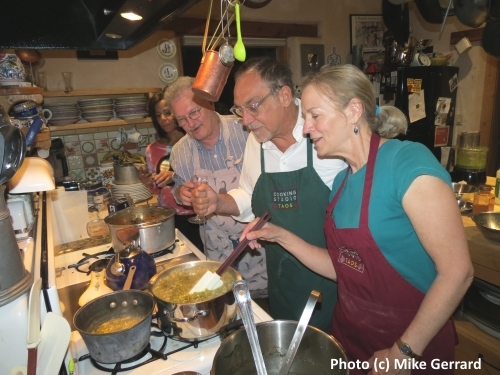 Cooking with Chris Maher (second from right)
Actor Chris Maher, who's appeared in 24, The West Wing and Hill Street Blues amongst many other TV shows and movies, also teaches cookery classes at his home in Taos. 'Choosing New Mexico was an accident,' he says. 'In the Fall of '88 I'd just finished producing a feature film, which took a year of my life. I decided I wanted to go to the desert and I got a bunch of AAA maps. I went to Sedona, and didn't like it. I went to Santa Fe: it was like an adobe Rodeo Drive. I came to Taos for one night, it became 2-3-4 nights. I met a realtor who sold me this land. In 1993 I started building.' Over the course of 4-5 hours everyone joins in to prepare an entire menu, which you then sit down and eat with much wine and conversation.
More Information
To find out more about what to do in Taos visit the official Taos travel guide website. The author stayed at the historic Sagebrush Inn, though not in the room once occupied by the artist George O'Keeffe.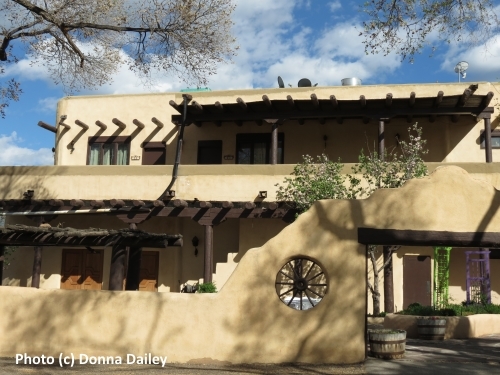 The Sagebrush Inn
Getting There
The following companies offer fly-drive holidays to SW USA from the UK: North America Travel Service, American Sky and Audley Travel.
The Author
Mike Gerrard is an award-winning British travel and drinks writer, who has a home in Arizona and loves to drive through Arizona, New Mexico and Colorado. He is the co-editor with his wife Donna Dailey of the 101 USA Holidays website.