Did you know music has an effect on how we taste wine? Neither did I at first but once the question was posed, it did get me thinking. Wine has the ability to evoke many memories and emotions. Your favourite day could be associated to a particular wine you've had, say a wedding for example. You might celebrate your anniversary by revisiting the wine from the big day.
Maybe you went to the gig of your life, started the evening with a great bottle, this now becomes embedded in your memory. These are emotive responses though, not correlated to taste.
Last year Professor Adrian North, Herriot-Watt University - Edinburgh, published a report in the British Journal of Psychology stating that 'People who drink wine while listening to music perceive the wine to have the same taste characteristics of the particular artist.'
250 students, split evenly male to female, were put into five groups. Four sampled a red and white wine, listened to a particular style of music ranging from pop, classical, dance and mellow, after five minutes they were asked to rank how the wine tasted based on the musical description. The fifth group just tasted the wine. The result of the exercise showed the wines tasted to the music had an effect on how the students tasted.
Upon conclusion two examples given were 'for the best earthy and full-bodied Merlot taste experience, drinkers should try listening to Tom Jones. Or to add a little zing to a glass of Pinot Grigio pull out the latest Lady Gaga album.' I've got nothing against these two artists but they don't exactly feature in my playlist. My experiment would probably be more AC-DC wine to their music and Motorhead to theirs. Yes these two bands produce their own wines. Nevertheless, you get the point.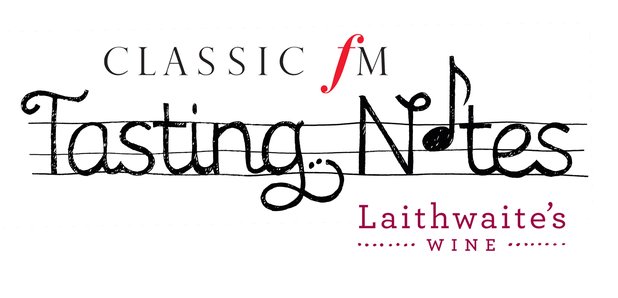 Classic FM (100-102fm), in conjunction with Lathwaite's, are going out to prove this theory with a series of programmes called 'Tasting Notes' starting Sunday 14th October. From 3pm, actor and writer, Simon Callow will host a two hour show selecting two wines from around the world to be accompanied by his choice of classical tunes.
Below, listed, wines for the first six shows -
14/10/2012 -
France - White, ESPRIT DES PARETTES BOURGOGNE BLANC 09.
France - Red, GRANDE RESERVE DE GASSAC ROUGE IGP 2010
21/10/2012 -
France - Red, GRAND CHAI CASTILLON COTES DE BORDEAUX AOC 10.
Italy - Red, PILLASTRO SELEZIONE D'ORO PUGLIA IGT 09
28/10/2012 -
Italy - White, VISIONARIO IGT VENEZIE 11.
Italy - Red, SASERELLO ROSSO DI SICILIA IGP 2009
04/11/2012 -
Austria - White, DANARIS GRUNER VELTLINER 11.
Germany - White, MAX FERD RICHTER MULHEIMER SONNENLAY 11
11/11/2012 -
Spain - White, BARON DE BARBON WHITE RIOJA 2011.
Spain - Red, EL BOMBERO 2011
18/11/2012 -
Hungary - White, CAMPANULA PINOT GRIGIO 2011.
Spain - Red, BUJANDA GRAN RESERVA RIOJA 01
To interact with the show go to Twitter and use one of the following links @laithwaites, @classicfm finally #tastingnotes.
During the course of the series I'll be giving my reaction and thoughts on the show whilst casting my eye over the wines. Should be interesting!
All wines available from www.laithwaites.co.uk