Climate change is often dismissed as a problem for future generations. But in poorer countries like Bangladesh, climate change is happening now and devastating the lives of some of the most vulnerable people in the world.
Rising sea levels, erratic rainfall and strong storms are leading to widespread flooding, destruction of food supplies and the loss of lives. The people who are the least to blame for climate change are the worst affected by its ravages.
ActionAid is working with the women and children of Bangladesh who bear the brunt of this destruction. Women like Haoa, a farmer in the coastal region on the Ganges delta, whose fields were flooded by poisonous salt water when storms caused the river banks to break.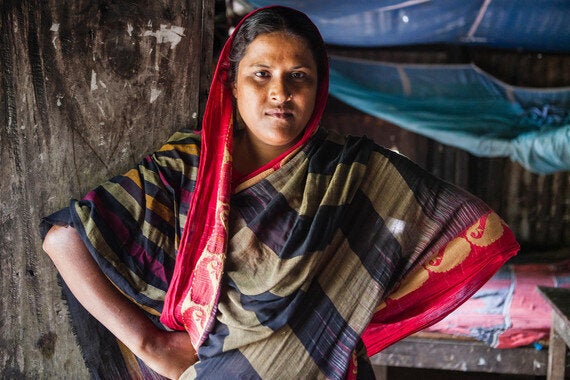 Together with local communities we are delivering practical, low cost and weather resistant solutions to the real life threat posed by climate change. In Haoa's village, in the Patuakhali district of Bangladesh, we built dykes in eight local canals so fresh water could be stored for farmers and they could grow their crops again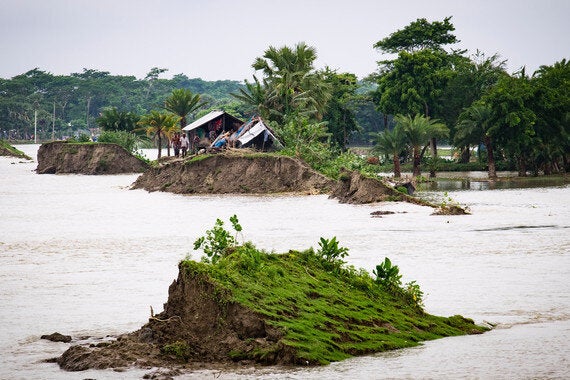 The Patuakhali district is particularly vulnerable to the effects of climate change, so ActionAid has been working to raise villages on stilts so that when flooding hits, people's homes remain.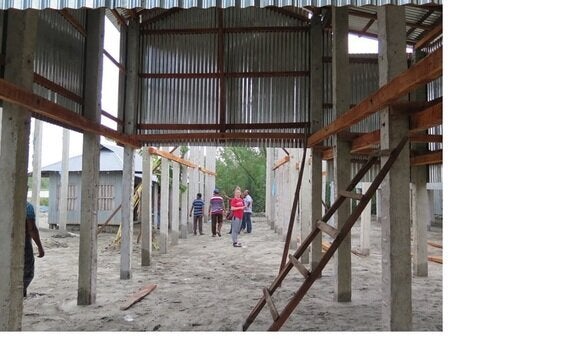 Village being raised on stilts
In Bangladesh, electricity is hard to come by and when a storm hits, the power is frequently cut off. So ActionAid is supplying solar powered lighting systems to deliver safe and efficient lighting. The lighting is made from locally sourced raw materials such as bamboo and recyclable materials like old plastic bottles. These can be easily replaced by local people if broken or lost during a storm.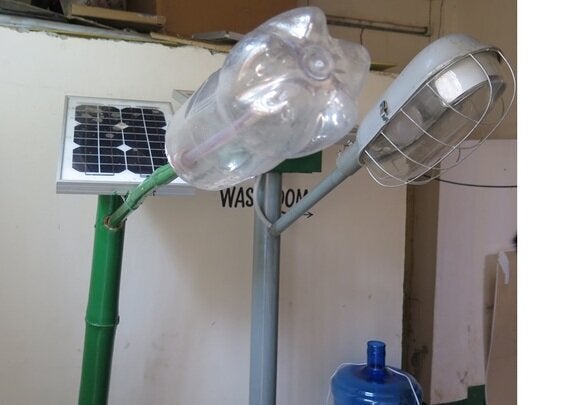 Bamboo street light - Using a plastic bottle (left) ActionAid has developed a solar powered lighting system which is easy to replace and cheap to produce.
Access to clean water during the monsoon season is another difficulty many people in Southern Bangladesh. Dirty drinking water is a common source of disease. ActionAid has developed a solar powered filtration system which can be used during extreme weather.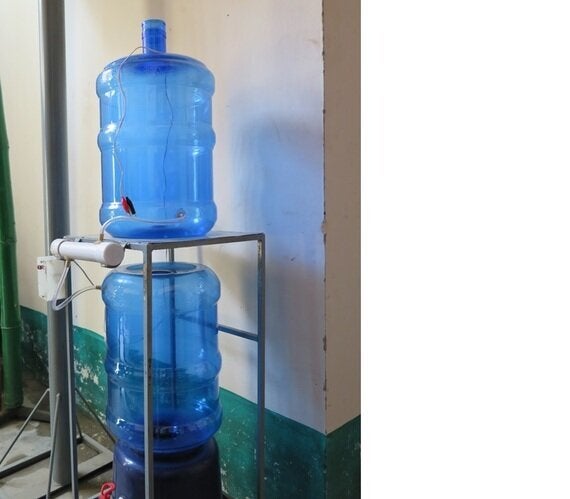 Solar powered filtration system - dirty water goes through the top barrel and clean water comes out the bottom.
When electricity is inaccessible or unaffordable, many families rely on candles as their primary source of light. So ActionAid has been supporting local villagers with rechargeable solar powered battery lights.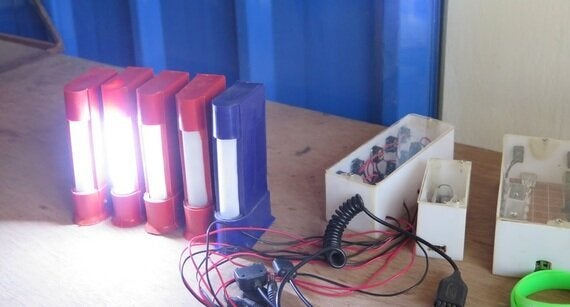 Solar charged battery lights
It is through these practical, and often simple, solutions that ActionAid is supporting some of the poorest people in Bangladesh to adapt to climate change.
But with sea levels continuing to rise and showing no signs of stopping Bangladesh is drowning and we need to take action on a global scale. As world leaders meet in Paris, they have a duty to help countries like Bangladesh adapt to the ongoing impact of climate change. That's why ActionAid is calling for a Global Goal on Adaptation, so that any global deal on climate change puts the poorest women and children, like Haoa, at the heart of it.