The Premier League set a new record this transfer window, spending an astonishing £835m acquiring new players, ironic considering the state of lowly grassroots football. Considering England's dismal performance in Brazil at last summer's World Cup, the impetus to improve grassroots football has never been more urgent. Damning stats show that only 32.26% of players in the Premier League are English which is significantly lower than all other major European leagues. La Liga, the top division in Spain, who had recently dominated international football, boasts an impressive 59% of Spaniards playing, with new world champions Germany not far behind with 50%. It is hard to ignore these stats as pure coincidence.
England are clearly in a transitional period and it is comforting to see the emergence of young talent like Raheem Sterling, Daniel Sturridge and Ross Barkley infiltrate the international scene. However, it is just not enough and there is an overall lack of quality, young English players coming through which is hindering the progress of the stagnant national side.
However, Head of FA Development Peter Ackerley was quick to see the positive side in having a large influx of foreign players in England when I spoke to him: "I think one thing for grassroots football is that the Premier League does show a great league and so inspires more people to play more football." Peter did confirm that this report was being addressed in October to try and increase the presence of English players in the Premier League.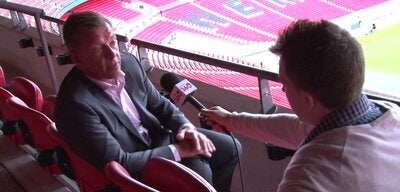 The importance of grassroots football was not in contention as Peter affirmed "I think more importantly we have the look of whoever plays out here for England's team starts somewhere in grassroots football so it's absolutely vital the game."
What I want to address is the state of grassroots football and question if enough energy is being directed down the right avenues.
I wanted to find out about some of the initiatives currently in place in London and I was subsequently put in contact with former Premier League star Jamie Lawrence. Jamie is using his life experiences to spread a positive message through the use of his own football academy in South London. Jamie has managed to send some of his recruits to sign for professional clubs, mainly throughout Europe, something many youngsters around the area can only dream of and something Jamie feels is important.
Lawrence said "For me, English youngsters should be going abroad and learning about different cultures, different techniques and different formations." I would encourage youngsters to take on board what the former Bradford City winger is advising because he has learnt these lessons the hard way.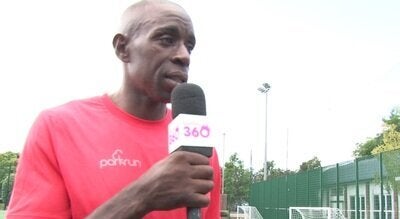 "Mine is a different story to most the boys round here. I started playing football in prison. They started letting me out every weekend to play for a semi-pro side and from there teams started watching me. The best thing that happened to me was that I ended up signing 300 miles away in Sunderland. That got me out of the area, got me concentrated on football and changed my life" said Lawrence.
Now, Jamie is concentrating his efforts on stopping other youngsters from the area making the same mistakes that he did. This is an example of how football can be used as a means to instill positivity into someone's life by promoting skills such as discipline and timekeeping.
Lawrence does all this work on his own accord and receives little recognition or funding for his efforts which is a huge shame. The biggest challenge Jamie finds running the academy is "Funding. We don't get no funding, I do this of my own back. If I got funded I would not have to say give me this (money) to do it. I would love to be here all day with the boys doing this and making a difference in their lives. But the government don't care about what's happening here. Until it's on their doorstep affecting them they don't care."
Peter Ackerley acknowledged spending cuts made to local government has had a detrimental effect on grassroots football, which is a part of the problem. However, there is a feeling the FA could be doing more in this area. I enjoyed the chat I had with Peter and his intentions were definitely pure hearted but, in stark contrast to the conversation I had with Jamie Lawrence, it was money orientated.
Lawrence is the real grassroots hero in this situation, getting his hands dirty and making a real difference to young footballers around South London. I think it is a tragedy that no support has been offered to Jamie because if he has achieved this much by himself, the sky is the limit as to what he can achieve if given some funding from the relevant authorities.
It is painfully obvious that more needs to be done for grassroots football but there must be a delicate balance struck. It is important that grassroots has the simple target of keeping youngsters out of trouble and help them gain life skills from the sport, as well as trying to discover the next talent to play for England; the next Raheem Sterling. I hope this article, if anything, gets people talking about improving the state of English grassroots football.
Popular in the Community