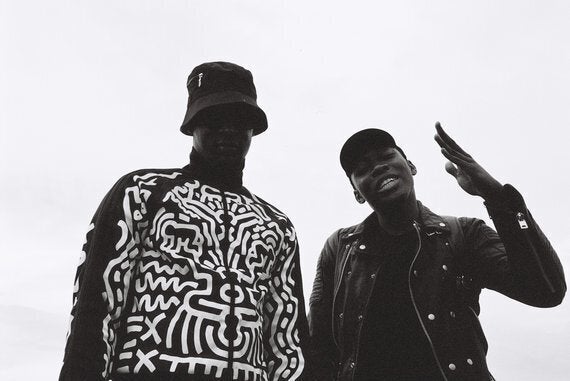 IMAGE COURTESY OF BLOLA PR
East London hip-hop duo PBGR are due to have a huge year in the UK, after already establishing a lot of underground buzz. Get to know a bit more about them:
Tell us about your name, PBGR, what does it stand for and what does it represent about you guys and your music?
We are PBGR, Play Broke Get Rich - Crunch & Skeps
PBGR describes the values that we live by - building our dreams and becoming successful. One of our dreams and trying to be successful come from us creating something of our own which hopefully that's portrayed in the music
It's a 'do-it-yourself' way of thinking. Through the music we try to show our journey - we bare it all.
Where are you both from and what bearing does that have in your music?
We're both from East London, in terms of bearing I'd say we're products of our environment so you could say when you hear our music you're hearing some sort of product that was influenced by our surroundings.
How would you describe your style, would you solely define yourself as a hip hop act?
Our style is fairly unorthodox; we'd like to think we keep our listeners guessing... "What's going to happen next?" and surprising them when they least expect it.
As for defining ourselves as solely a hip hop act, I'd definitely say we are a hip hop act, but we don't have boundaries like many greats before our time, they were able to delve into different elements of music, whether that was R&B or Rock, we just aim to make music that evokes emotion.
What and who inspires you to make the music that you do?
Inspirations come from day to day events. It's basically like looking at life from different perspectives, trying to take the highs and lows from a situation. We also get inspired by great music - people that have changed lives just with the music they make, and music that lives on, sometimes something that comes on the radio could even inspire us to go make some good music of our own.
What would you say is your most proud achievement in the music game so far?
Being able to put out a body of work and being able to live up to the expectations we set for ourselves.
The Black Market mixtape created quite a lot of buzz for you guys, can tell us about the creative process you went for in order to create that?
A lot of long nights and hardwork, we sat down as a team and our creative elements stem from JC and DC (our in-house production team) when they get things right with the mixes, we also had a heap of writing sessions together, where we were booking hotels and writing till early hours of the morning.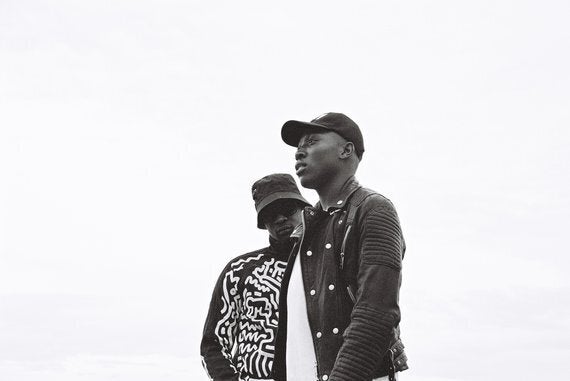 I've heard you guys stress the importance of putting in enough energy into something to get the desired result, with that in mind, what are your plans for 2015? Are there any specific goals?
2014 was preparing to release the album; this took a lot of stress and energy out of us, because we were literally doing this by ourselves and is something we want to continue into 2015.
Right now we are just back in the studio having fun, making music which we plan on releasing pretty soon, along with visuals from the album, live shows... Until we decide to disappear again and work on the album.
Are there any planned collaborations in the works at the moment or any artists out there you guys would like to work with?
In regards to features we'd like to keep our listeners surprised...this also ties into the people we would like to work with, because we are literally in the process.
What do you guys have coming up that you would like to let your fans know about?
We have a lot of new music coming, like i said before live shows, and more interaction with the fans, we really feel some how we need to show our appreciation for all the love we've been getting.
Related