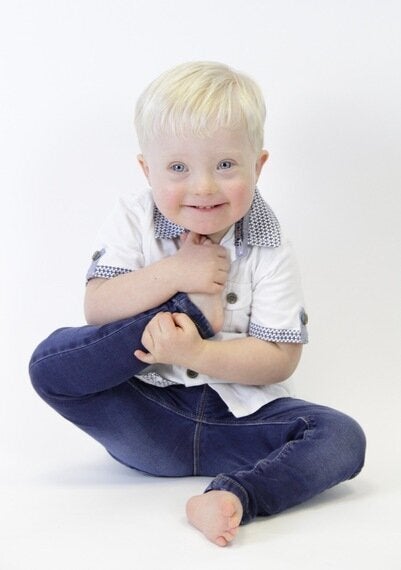 As the mother of a child with a language delay, one of the things I worry about is how Maxwell will communicate with others outside his immediate family.
Will he be isolated, with no friends because he can't talk to them the way they talk to each other? Will his needs be overlooked when he is in the care of others because they can't understand what he is trying to say through signing? How will he find his place in the world and will his voice ever really be heard and valued?
Like many of my worries, Maxwell has taught me to see it from his perspective and not my own.
As a toddler, of course he needs to have adults around him who understand his care needs, to make sure he is fed, clean and warm, but he also needs the freedom to explore his place in the community, amongst his peers. To experiment with language and gesture like any other toddler: to roar like a dinosaur and stomp around wildly, to sing nonsense into a pretend microphone, to laugh uncontrollably for no reason and to throw his arms around a person he loves in a spontaneous act of affection. He needs to interact with the world in a way that is uniquely his. Maxwell is teaching us all that communication is not just about what you say, but how you make people feel when they're with you. And we love to be near him, he's funny and cheeky, he makes us laugh and feel good about the world, he is sensitive to our emotional state and is caring in his response to us. He makes us feel better for being around him and he doesn't need words to do this.
Yes, it would be easier if he could tell me that the reason he threw up everywhere in the middle of the night was simply because he ate too much, that I didn't need to panic and rush him to the doctors where he would be embarrassingly charming and they would send me away feeling stupid. As with any child, verbal or not, you have to get wise to the nuances between real angst or pain and pure attention seeking behaviour.
Maxwell knows exactly how to get what he wants, to make his opinion known. He can cajole his sister into playing Peppa Pig for the umpteenth time with the promise of cuddles or will use his cute smile and puppy dog eyes to entice the nursery nurses to pick him up simply because he can't be bothered to get up and walk! He can play us all and it's amazing and often hilarious to see. He can do this because he watches and listens and learns what makes us happy.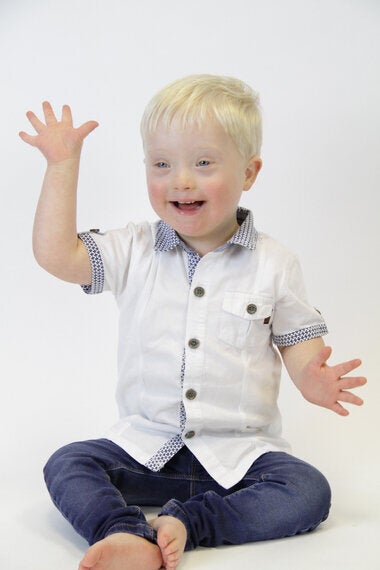 The more we can all listen and observe, the more we understand about what someone is trying to say. Often we listen with the intent to reply, we have our answer ready because we think we know what they're going to say, or we simply give them what we think they want.
Instead we need to really listen, to understand what they are actually saying before we reply.
This all takes time: time to listen, time to process and reflect as well as time to think of our response. Time is a very precious commodity, particularly when you have a busy toddler around. I have had to learn to slow right down in order to hear Maxwell and understand what he has to say (actually he has quite a lot to say and he loves to say it!). It is fascinating listening to him babble and gesticulate with such passion and intent. Whole conversations happen, about what I often have no idea, but I wonder at this marvel who shows me real communication, real connection.
So he cannot yet say 'I love you' but he gives me a hug so tight and a beaming smile so bright he makes me feel like the most treasured and loved person in the world. He cannot ask me what's wrong, but he notices if I am sad or hurt and will try everything to make me feel better again. Maxwell has definitely brought me a different perspective on how we communicate with each other and with the world. He has shown me how to listen to what others are really telling me and not to assume that I know what they're saying. He has taught me that there are a number of ways to enable our voice and opinion to be heard, for us to show others how we feel about them.
All we need is to learn to stand still and listen; to get off the roundabout and walk in the woods to smell the flowers. After all you never know what you might hear or see to make you laugh, to learn, or just to live in the joy of the moment.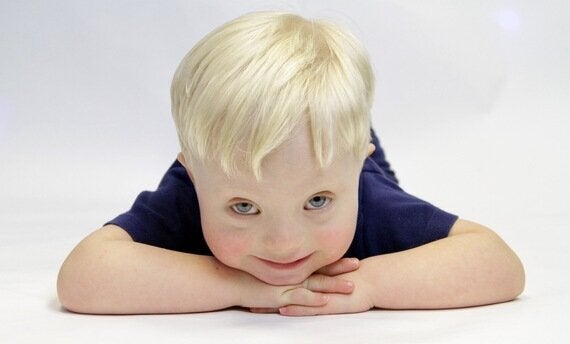 All photos provided and owned by http://www.alicesphotography.co.uk/