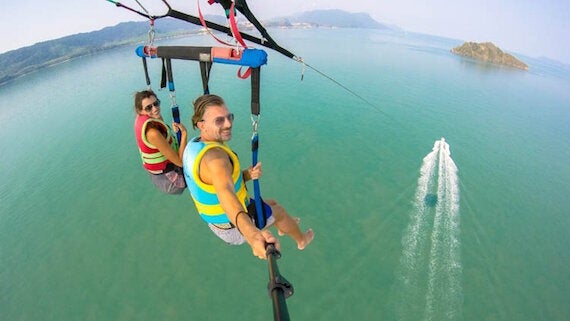 Time does fly when we are travelling around the world! We are about to publish our 2 years travelling round up. So let's review what happened in our first year of travels. Moments, curiosities and how much we spent in 1 year travelling [the question everybody ask us].
Our wake up call happened on 2014, we sold everything, packed our bags and left Brazil. How we did it? How much have we spent? Achievements and misadventures... A truly roller coaster of emotions with breathtaking views from different corners of the world.
I decided to breakdown the figures and costs of this journey to prove that travel is not as difficult or expensive as many people assume. And of course, you don't need to quit your job to travel the world. Bear in mind that any destination is one ticket away from you, and a dream trip can become real.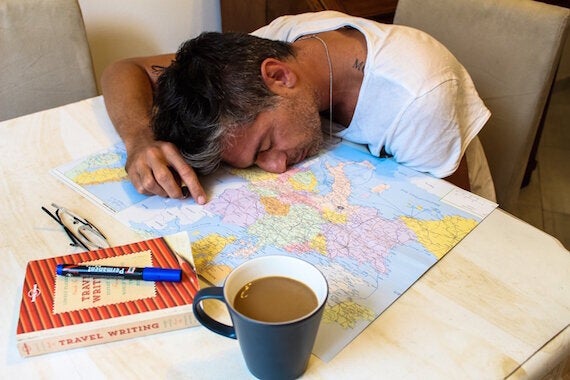 Where have we been in 1 year travelling the world?
Continents - 3 - Africa, Asia and Europe
Countries - 15 - Cambodia, Croatia, France, Germany, Italy, Malaysia , Mônaco, Morocco, Netherlands, Philippines, Portugal, Spain, Switzerland, Thailand and Turkey.
Cities - 83
How did we travel through all the 15 countries?
By Bus - 28 trips
By Car - 2 trips
By Flight - 17 trips
Hitchhiking - 8 trips
Boat - 7 trips
Where to stay while travelling around the world?
We are big fans of comfy + clean + well located & cheap accommodation. Following these features we stayed in:
Airport - 2 nights
Apartment - 76 nights
Boat - 1 night
Bus - 4 nights
Campervan - 2 nights
Car - 1 night
Friend's house - 16 nights
Hotel - 101 nights
Hostels - 25 nights
House Sitting - 50 nights [Best way to travel and get free accommodation. We wrote a comprehensive guide to introduce you to the secrets of House and Pet Sitting.
Shared House/Apt - 78 nights
Tent - 9 nights [Moroccan Desert and SONUS Festival]
Medical issues in a nomadic life
After 1 year travelling around the world, I'm the one who got sick more times. During our journey we had some painful moments, many colds, a few diarrhea, mosquito allergies, migraine crises and a twisted ankle. Thanks God we have travel insurance, don't you dare to leave your home and travel without a good coverage.
Impressions from the Road
Food - as much as we love Italian food, the title of best food goes to the mouth-watering Thai food.
City - Barcelona it's my favourite city, it has everything we love! Followed by other "B" options: Berlin, Budapest and Bangkok!
Beach - Boracay Island. My favourite is Puka Shell and Rob's is the White Beach. One word can describe the Philippines: Paradise!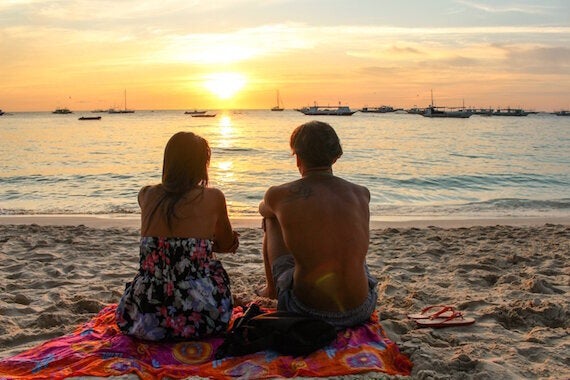 Best Party - hard to choose, but the unpretentious 9 Bar at Khao San Road stole our heart and feet. Many nights dancing with good music, cheap drinks and awesome people. I´d say Berlin come in the second place!
Long term travel is made of people, not places!
In 1 year travelling the world we made many friends, some for a few days others for a lifetime. Each one has a special contribution to our story, helped us to become a better person, to travel wisely or blog with more professionalism. I don't have words to say how thankful we are for meeting the new and old friends.
Most Handsome Men - Dutch [OMG!!!!]
Most Beautiful Women - Dutch [I think there are no ugly people there]
Friendly People - Pinoy. The Filipinos are the most friendly and helpful people we ever met. SALAMAT!!!!
People with strange behavior - In Porto [Portugal] people talk to themselves all the time.
Party Animal People - Spanish and Berliners. Different style of partying but both of them know how to have fun!
How much does it cost to travel for 1 year?
Since the beginning, we tried to respect our travel budget: USD 50 per day - per person. Inspired by Nomadic Matt`s book [How to Travel the World with $50 Dollars per Day] we found cheap ways to travel. We never gave up of fun and good moments, and discovered a bunch of interesting and smart ways to save money.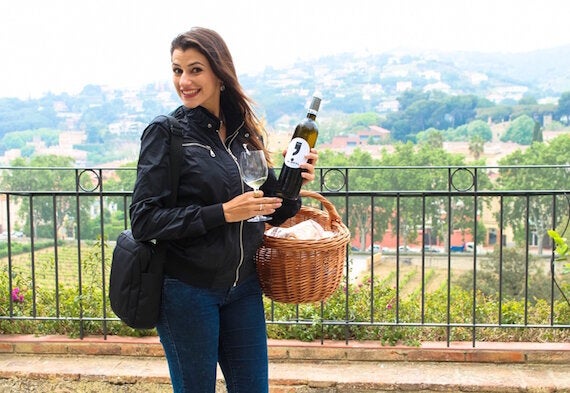 Our cost of 1 year travelling around the world: [ in US dollars for two persons]
Transport - USD 9,172 [intercity and local transportation]
Accommodation - USD 6,882
Eating out - USD 6,280
Party - USD 3,542
Groceries - USD 2,611
Attractions - USD 2,117
Insurance - USD 2,200 [one year worldwide coverage]
Purchases - USD 1,222
Pharmacy - USD 660
Doctor - USD 223
Souvenirs \ Post - USD 194
WC - USD 20
Others - USD 3,526 [internet, lockers, books, beauty, visas...]
The total cost of 1 year travelling around the world = USD 36,532 or USD 18,268 per person. The average per person / per day was USD 50! Cheaper than living in many countries!
During this 1 year travelling we stayed longer in Europe, Turkey and Thailand. In all of them more than 2 months. Here is how much we spent in each one:
Europe, 151 days: USD 13,369 [average per day/person = USD 44]
Turkey, 78 days:USD 4,904 [average per day/person = USD 31]
Thailand, 90 days: USD 5,492 [average per day/person =USD 30.5]
It doesn't feel like almost 2 years have gone, but when I look back I´m proud to see how many things we have done! How many places we visited, people we met, cultures we experienced and all the lessons we have learned.
Related