Breakfast is fast becoming the nations favourite meal, or so word on the street tells us. Speaking for myself I know I am breakfast obsessed. With pop ups such as the Porridge Cafe in London which serves only porridge all day it seems like I am not the only one with this breakfast obsession. So it makes perfect sense with this love for breakfast gripping the nation to pull together a few recipes which help make our morning meal that bit more interesting.
Here are my top five breakfast bowls;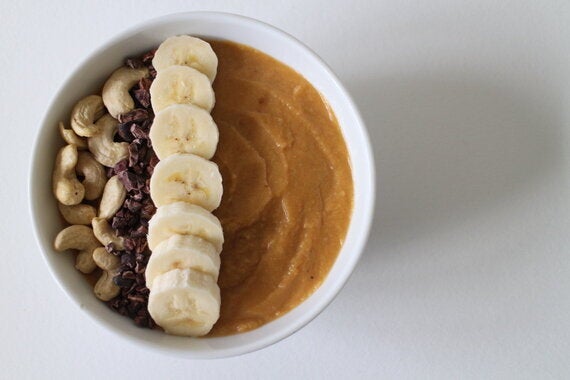 1 medium sweet potato peeled and cubed
Optional toppings- nuts, raw cacao nibs and sliced banana
First peel and cut your sweet potato into cubes and place in a pan of boiling water and cook until the sweet potato has turned really soft.
Once soft drain and set aside to cool.
Add all other ingredients into blender followed by the sweet potato.
Blend until a smooth thick consistency has formed.
Place in a bowl and then add toppings.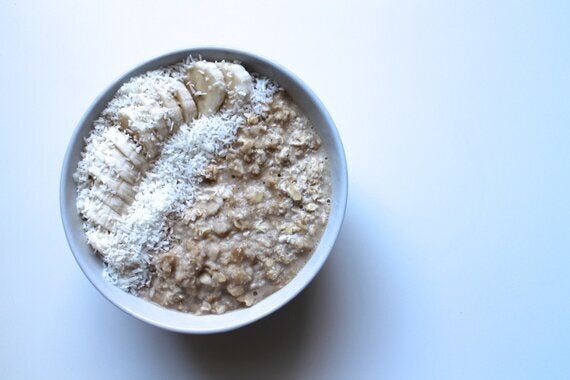 Creamy Maca, Coconut and Banana Porridge
Gluten free oats- I used approximately 1 cup of oats but this does depend on preference and how much you fancy eating
1 pinch of sea salt- pink himalayan salt is the best but sea salt is also fine
1 banana- half of which is mashed into the porridge whilst cooking, half for on top of the porridge
1 tbsp of desiccated coconut for toppings (again optional)
If you want it a little sweeter you can add a tsp of maple syrup
Combine the oats, almond milk, Maca powder, cinnamon and pinch of sea salt in a pan on medium heat and stir
Once the porridge has thickened slightly add in half the mashed banana and the tbsp of coconut oil and stir in
Once the porridge is looking thick and creamy pour into a bowl
Then add the desiccated coconut and the chopped banana on top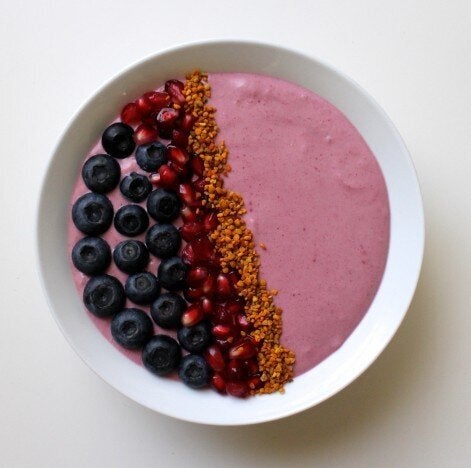 1 tsp of superfood berry powder - I used Lingonberry powder for this bowl
1 handful of berries- strawberries or raspberries
A splash of coconut water depending on how thick you like the smoothie
1or 2 big handfuls of spinach
Toppings- I used blueberries, pomegranate seeds and bee pollen
Simply blend all ingredients apart from the toppings
Once a think creamy mixture has formed top the bowl how you like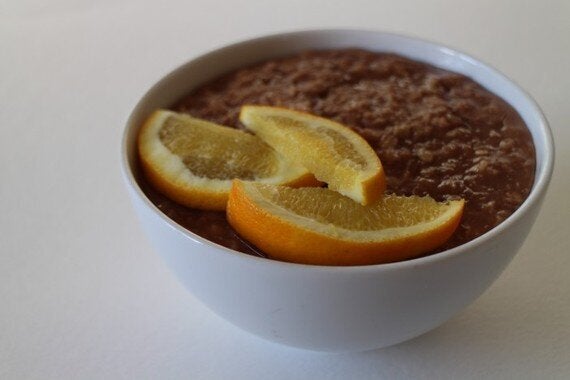 Chocolate Orange Porridge
Porridge Oats- I usually use gluten free and approximately 1- 1 1/2cups full of oats for my porridge but this is down to preference and how hungry you are! Also Quinoa flakes work well for Porridge too
Almond milk I love the creamy consistency almond gives to my porridge but coconut milk, rice milk, soya milk etc still works great
1 tsp of raw cacao powder
Optional- flaxseed, chia seeds- I often add a tsp of each too my porridge for extra flavour and added nutritional value
A few slices of orange- I tend to go for the large oranges for this as they slice better
1 tsp of raw honey or maple syrup drizzled over the top again down to your personal preference
Simply mix together the porridge ingredients and cook in a pan over a hob until a thick creamy texture is formed (add more almond milk if you want a runnier consistency, the same with the cacao powder)
Once the porridge has reached a thick creamy consistency place in a bowl squeeze in a dash of fresh orange juice and allow to cool for a minute or so. This allows the orange juice to infuse the porridge slightly as it cools
Then drizzle the honey or maple syrup over the top
Place the sliced oranges on top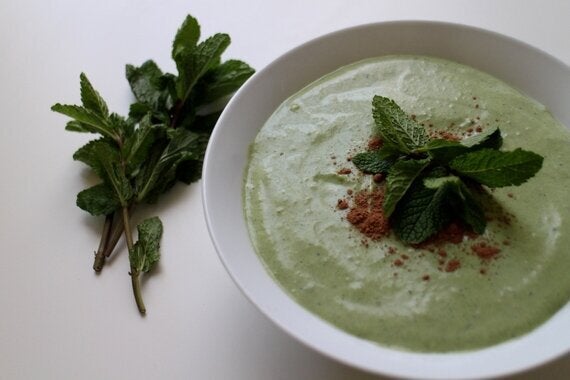 Minty Chocolate Smoothie Bowl
1 scoop of green powder (I used Moringa powder)
1 tbsp of yoghurt (I use coyo)
a splash of almond milk depending on how thick you like the smoothie
1or 2 big handfuls of spinach
1 small celery stick sliced
a few fresh mint leaves and extra for decoration
1 tsp of raw cacao powder
Optional sprinkle of raw cacao nibs for that extra crunch
Simply blend all ingredients apart from the spare mint and the raw cacao
Once a think creamy mixture has formed dust the top with raw cacao powder or nibs then the mint leaves
Related