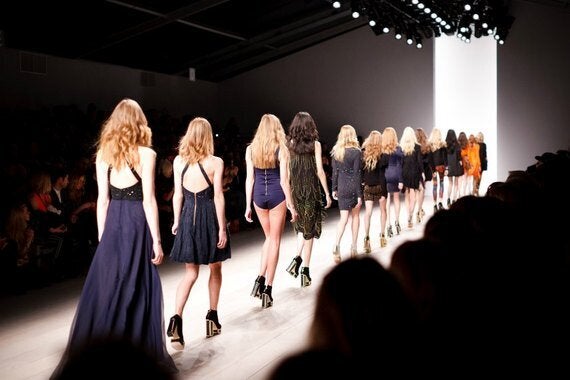 In the coming months the UK will see some of the biggest events hit the fashion calendar. From the British Style Collective event in Liverpool to the exclusive setting of London Fashion Week, the range of fashion events spans both public and A-lister interest, so getting the right balance for each experience is an important part of the planning process.
Ok, so the above events are on a large scale, but the fundamentals on hosting your own event whatever the size are still very similar. Whether it's a fundraising show, the launch of your new collection or an event to bring fashion lovers across the UK together, getting the basics right can result in the success or potential failure of your special occasion. Hosting a fashion event is fun and rewarding but there are a few fundamentals to get right before the big reveal. Here are my top tips on planning the perfect event that can help you reach your brand goals.
Choosing your location and venue
One of the most important parts of the planning process starts with the pre-event basics. Whether you're looking to showcase to hundreds of people or prepare an intimate gathering, there are key elements to kick-start your event promotion. Once you've decided on the theme of your showcase, hosting in the perfect venue can boost the ambience and perspective of the show. This deciding factor rests on how you want to portray your event. Options could include locations with elegant architecture for couture collections or creative art spaces for interactive features; the possibilities are endless. When you've chosen your ideal venue, there are key behind the scenes elements to consider. Be sure to sign contracts for everything including the venue, entertainment, and caterers, as a simple handshake could be the undoing of all your hard work. It's better to have everything written down incase of any catastrophes and event insurance can provide that much needed backup to give you peace of mind.
Event promotion before, during and after the event
In the age of social media and increased digital marketing, promoting your event should take place from the moment you've confirmed your commitment all the way through to finding out about your attendees experiences after the event. Before the event takes places, getting people involved, engaged and reactive to your event is vitally important in making it a success. The internet has provided so many angles to help with this promotion. If you already have an established following for example on Twitter or Facebook, announcing and updating the details here can prove a popular way to get people talking about it. If your brand or event is not well known, why not establish partnerships with relevant media outlets or influencers to build a rapport with a targeted audience.
Check out this handy toolkit for assisting you with your event promotion.
Unless you've got superpowers, event planning can be stressful and time consuming especially if you're trying to juggle everything yourself. Don't be afraid to share the burden with a team that will enable you to see everything through from start to finish. Event planners are perfect at bringing events together whilst you deal with the day-to-day promotion, budget and management of the event whilst choosing specialists with a range of expertise can help the day run smoothly. From stylists and makeup artists to prepare your models for the catwalk and designers to create your online and print materials, each task can be handled with fluidity with your event planner taking charge over the team.
It's easy to get carried away with the planning process and include things that may not be audience or brand appropriate. Yes of course you want the event to be memorable but also for the right reasons. Instead of copying what everyone else has done with previous events, inject some personality especially if you are showcasing your own collections or fashion line. If you're working with a client to hold an event remember to incorporate what the brand represents. It may be tempting to hold a lavish party with champagne and canapés but if your target audience is Generation Z, you may want to rethink your event strategy.