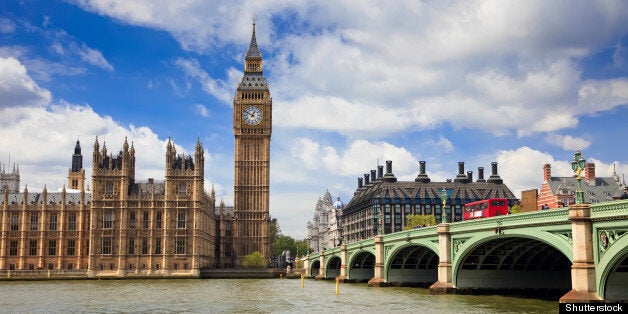 The unethical opportunism of two MPs and three peers has left Westminster and the lobbying industry reeling. The Telegraph reported on 20 June that Lords' Speaker, Baroness d'Souza, had delayed the announcement of the 50 new peers due to general unease in Lords about badly-behaved peers and those who "brought it into disrepute". Parliamentary standards had been swept aside for opportunistic gain even in the wake of the enormous upheaval of the expenses scandal.
Unsurprisingly the ensuing public debate showed just how deep the public's mistrust of politics and big business runs. A new shadow has been caste over the 'murky world' of lobbying, with lobbyists being deemed more as pond-life than public affairs consultants. Whilst this is the perception, the reality is that thankfully the world of lobbying is changing and becoming more transparent.
The days of securing deals with Ministers over dinner are long gone - if they ever existed. Most lobbying firms are hired not for their 'black book' but because Government is a complex, fast moving machine, and clients look to communications agencies for expertise and resource to help them communicate with political stakeholders.
Any business, charity, individual or group is entitled to argue government should listen to them - their future may depend on it. If you work on this premise you can cast aside the soul-searching and get down to healthy, democratic and transparent lobbying. The notion that a Korean solar company needs to covertly pay a Labour peer £144,000 a year to lobby Government is incorrect. The reality is that the solar minister Greg Barker has an active and transparent relationship with the solar industry. Only a few days before the story about Lord Cunningham broke, Barker had posted a picture of himself, in clear Twitter daylight, with solar businesses heading to Brussels to oppose an EU tariff on Chinese panels.
And it is important to remember that it is not just businesses who lobby. More, highly effective vehicles and coalitions, like 38 Degrees and IF, are emerging for mobilising public movements. These rely on grass-roots support and strength in numbers to hit politicians with waves of sentiment - using social media channels for swift activation and policy change. Again to use the example of the solar sector, in recent years a colourful spectrum of think tanks, grass roots campaigners and HM Treasury have all waded in to lobby against the Government's subsidies for the solar sector. This lead to drastic cuts in subsidies last year that plunged the industry to its knees.
Transparency is the key, as is a strong system to support the principles for how MPs and officials deal with the outside world. Mercer's wrongdoing has also focused attention on All Party Groups. There is nothing wrong with having an All Party Parliamentary Group for Fiji, and it goes without saying that no MP should take money for setting one up. All Party Groups can promote awareness of important issues from Chinese in Britain to the Wood Panel Industry, or School Food to Drug Misuse. Often they take in-kind secretarial support from an organisation linked with the cause such as the Association for Public Excellence and DrugScope. Where that organisation pays a lobbying firm to run the All Party Group the pond does become 'murky'. Even though lobbying firms may run the Group well, they could potentially use this privilege to sell access to the Groups members to new clients. This is an example of a potential weakness in parliamentary procedure that seems to exist and could disrupt the core purpose of the All Party Group.
Another weakness in the system is allowing lobbyists to concurrently work as Government advisers. For example, PM's political adviser, Lynton Crosby, claims to provide lobbying services to clients in London, at the same time as being the Prime Minister's campaign strategist. It would be down to the Prime Minister's team to decide whether this crosses the boundaries of acceptability.
And finally, the token gesture of a statutory register of lobbyists that only applies to a small proportion of people that lobby (third-party lobbyists) appears weaker still. Why not concede that a huge variety of people and organisations lobby? Outgoing No10 policy adviser, Rohan Silva, recently quoted Louis Brandeis on the importance of transparency saying "Sunlight is the best form of disinfectant." Isn't it about time the sun shone on the healthy and democratic side of lobbying for what it really is, and make 'murky' deals redundant?
Related