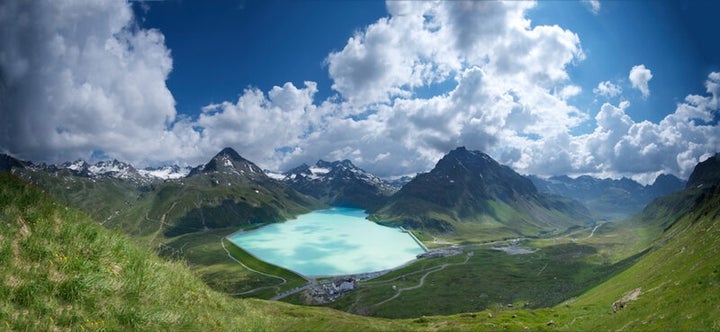 Alarm - 'Marimba' - 6:30am. I hit snooze, nine minutes as ten just looks unprofessional. At 6:39am I open my phone up and hit the Azumio heart rate monitor app - 39 bpm is my best up here, today it's 42. I look across to my roomy, Scott Durant, his first words are "Mate, I'm in tatters". They will be his first words tomorrow and the day after that 1) because this is our final seriously heavy work camp of the season and 2) because he always says he is 'in tatters'. I make my way down the corridor with a screw lid test tube in hand, I step into the bathroom and take a urine sample mid-stream. Next stop is our 'Sports Science Bureau'; Homer, our physiologist, likes to make it sound grander than it really is. In reality it's a converted bedroom on the ground floor of our eighteen man log cabin. We rack our sample and sit down in front of one of two laptops. No doubt 'Snowpatrol' or something equally depressive will be playing from one of the computers. We fill in our weight, waking heart rate and two other secret metrics. By breakfast Homer will have inserted a hydration value (based on our urine sample) and processed small blood samples from each of us.
By 7:05am I am in breakfast. Breakfast is served by the lake, our huts are a five/ten minute walk below the imposing dam wall. This morning the walk included being assaulted by a small herd of cows and having a near miss with an Austrian Mountain Pass Maintenance van. For me my first breakfast of the day consists of five-six times the standard helping of Kellogg's Cornflakes. Normally I'm on the Alpen but, you know, sometimes you want to mix things up a bit. After a couple of glasses of Orangensaft and a freshly baked bread roll I am good to go.
At 7:30am we all get changed for our first session of the day. We have two deluxe options; the boot room or the back of a transit. Today I opt for the boot room. As we stretch and get our kit on Moe Sbihi launches into tales of his nights sleep. "I had a dream...", rookie error someone butts in with "Alright Martin Luther!", and the chat pretty much descends from there. Five minutes of insults and we are ready to go rowing.
Lake Silvretta is 2000m up in the Austrian Alps and has been used by GB's heavyweight men for the past 20+ years. Not one of our world championship or Olympic crews has missed this prep camp. This year's World Champs start in just under a month's time in South Korea. I'm here training in the men's four with Matt Tarrant, Scott Durant and Alan Sinclair. They're all new to the senior team this year, experiencing Silvretta for the first time but bossing it every step of the way. We may be in the heart of Europe but it feels like we own the place. We come every year and we are the only group to ever train here. We use weights that were past it before Redgrave (joke joke) and build the 2200m course with 170 buoys at the start of each camp. There is no state of the art gym, no boat shed just the basics.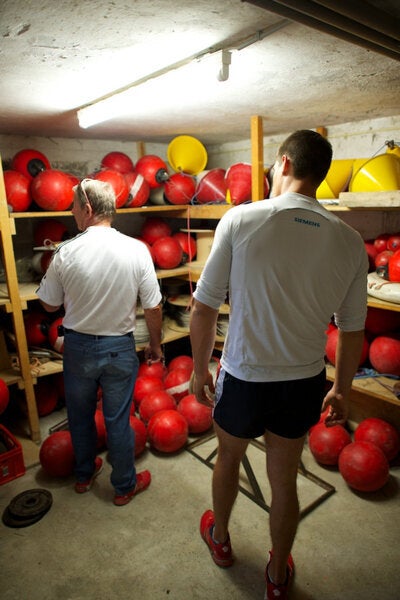 After trucking out a two hour session we hit second breakfast at speed. The scrambled eggs at second breakfast are held in seriously high regard. You can speak to any ex-squad member and they will say "Oh Silvretta, did you like the scrambled eggs? They're good aren't they?" Food and rowers go hand in hand so I guess it's no surprise.
Second session is weights, seemingly structured solely on the montage in Rocky IV. I kid you not when I say that we use hairy bits of rope that could pass as relics from the Passion of Christ [the original 40ad one, not the Mel Gibson remake]. In the circuit there are two exercises completed over the inspection pit in the garage, the rest in the hotel car park. We use a locked up quad bike as an anchor and someone's front wall as a platform for 'high pulls'; I love it, it reminds me of home.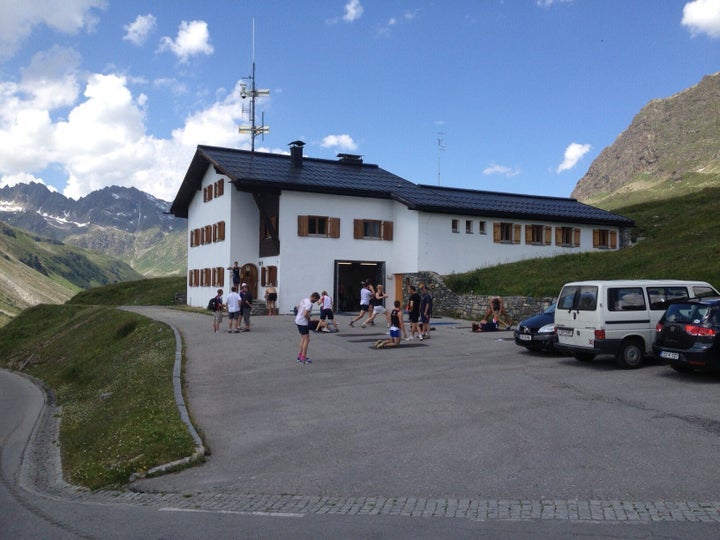 Lunch is at the lake visitor centre adjacent to the dam wall. I've never eaten with so many obviously different types of people. There is a huge daily biker contingent as the mountain pass is on the to-do list of any Harley rider south of Berlin. Coach trips rammed full of the elderly, cyclists testing their metal and families on a day out all frequent the food hall.
I choose to have a sleep before the final big session of the day in the same way you choose to go to the toilet, you could give it a miss but it's only going to get messy. You need at least an hour to prepare for the final session, going in half-hearted just isn't an option. Your body is crying out for oxygen and calories, you can never get enough of either, and the sessions are designed to attack your cardiovascular system so hard that it forces serious metabolic change. The final session is typically on the ergo. We do our ergs in the snowplough garage, the door wide open to give us as much airflow as possible. We stare at our screens, plugged into our mp3 players, for over an hour of hard grind. It's quite regular to see a team mate throw up post erg.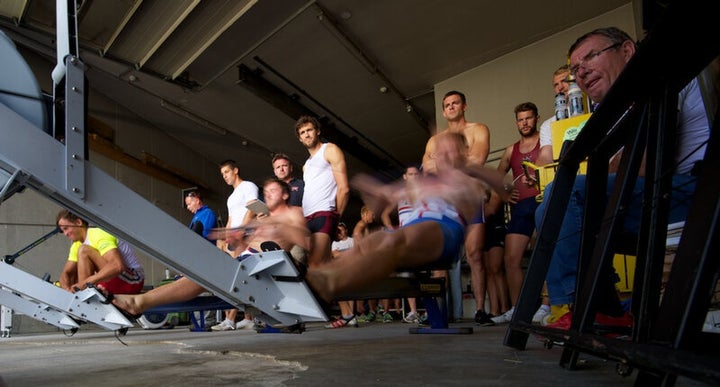 Vom, sweat and spit is cleared up - we may be on our final push to the World Championships but we aren't savages. 7pm marks the start of dinner at the hotel by the lake. Dinner at the hotel gives us a chance to check our emails and see what has been going on in the world plus sharing viral Youtube clips and funny tweets. Post-dinner I'll head back to the hut, crack out an episode of Breaking Bad and then hit the sack, ready to do it all again tomorrow.
You can read more about my experiences as part of the GB Rowing Team at nrod.wordpress.com.