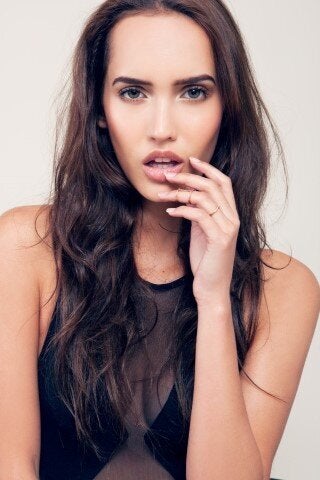 Running a boutique model agency is one of the most challenging things I have done in my life - not only do I have the standard stresses of self-employment like fluctuating sales and lack of holidays, but I also have to struggle with the unique problems that working with models and the fashion industry present.
To me my business, Sapphires Model Management, is my entire life. Yet no matter how much hard work I put in to secure work for my models, on some days I'm public enemy number one and when it seems like nothing I do is good enough I ask myself, "Why I haven't given up the fashion rat race and settled into a comfortable, stable job where the evenings are my own and I don't have endless problems?"
But then again, why would I? Despite dealing with all the dramas I get to be my own boss, make my own rules and do things my way. I'm lucky to work in such an interesting industry; meeting and working with some of the most creative and interesting people from all around the world and dealing with some of the most prestigious global brands.
It's an empowering feeling to know that everything about this company has been built by me and the team I have put together and trained myself. As a small company, I couldn't afford to bring in top bookers with bursting contact books; my bookers came in at the bottom and have grown with me so we truly do have a family feel. We share the triumphs and failures together - all from our little office in London's Soho.
When it comes to modelling agencies there seems to be an overwhelming trend to sign models en masse and let the good models rise to the top whilst leaving the majority who don't make any money to simply languish.
In my experience the number one problem models have with agencies is that they feel lost, unappreciated and forgotten about. When I founded Sapphires I wanted it to be different. I wanted to only work with models that I believed in and could find work for. Despite receiving hundreds of applications a week, we are extremely selective. I will only take models I believe in and for me it's not always about the look. I have turned down many stunners with bad attitudes. A good attitude can take a model far in the industry. I know that our models appreciate they won't get lost in Sapphires, like they might in a huge agency that represents upwards of a thousand models. Our models know that we have their backs and there is mutual trust and respect between us, which is what this agency was built on.
Possibly one of the hardest tasks in the modelling industry is keeping people grounded. One of the things I spend most of my time doing is dispelling myths about the modelling industry. Whether it's a model with no experience thinking they can walk straight into a beauty campaign or thinking they are going to be spending their working life flying around the world going to parties, I constantly have to remind people that the industry doesn't work like that. Of course, in some ways the modelling industry is glamorous - I do get invited to good parties and it's enjoyable to work with big fashion brands and gorgeous models, but at the end of the day, I still sit at a desk for most of the day pinging off e-mails.
It's not just the models and employees who are a little misguided though - in my naivety, I believed that when you start a business, your competitors would simply let you get on with things...I couldn't have been more wrong! From the start, our company has been targeted by some of the biggest agencies in the country. People often tell me I should be flattered that these companies see me as a threat, but I personally think they see our agency as someone that needs knocking off the market before we can cause any damage.
Of all the tricks they pull though, the most soul destroying has to be stealing models. When a new model signs to an agency they are like a piece of unshaped clay; they may have the constituents of what makes a model, but they need moulding. This takes the form of training, photographing and developing them before they have the skills and images needed to be introduced to clients. It's all too easy for a large agency to let us go through all the hard work and expense of developing a model, then swoop in at the last minute and steal them from under us.
Models, as much as I love working with them, tend to suffer from the 'grass is greener' syndrome and it's all too easy for them to be lured away by a big agency. But the truth is that being with a big agency isn't always what it's cracked up to be. Large agencies are actually surprisingly non selective when it comes to models. They may have hundreds of models on their books, but very few of them are ever actually working and if one of them isn't getting enough work then really it's their tough luck; they are simply left to stagnate at the bottom of the pile while the agency focuses their efforts on those at the top. I'm delighted to say that I know every model on my books by name. I know their interests and their career plan and I'm personally guiding them towards it.
Of course I'm not here to tell people not to join large agencies - they are large for a reason - but boutique agencies do offer an excellent alternative. At the end of the day that's the reason I set up the agency and it's the essence of small business ownership; finding a gap in the market and offering that product or service. So yes, sometimes it can be a challenge being self-employed, but I honestly wouldn't have it any other way.