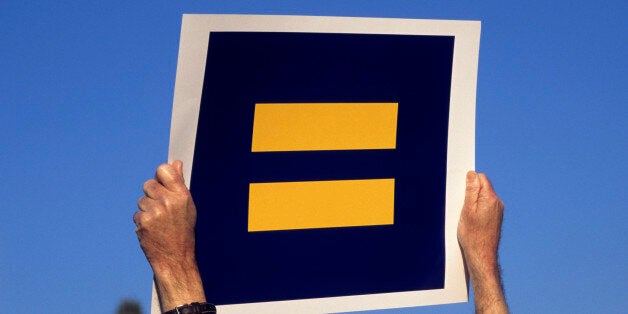 It's a totally misleading title of course. This post should really be called something like "A List Of 200 Protest Songs That I've Been Able To Put Together In The Time Available, But That Also Only Comprises Songs That I Actually Like As Opposed To Those That Can Be Shown To Have Had A Significant Socio-Political Impact".
But that ... wasn't very snappy. In the end, the thing about personally enjoying the songs is the most important aspect for me. Rummaging around in the recesses of my mind (and online and in the music files on my computer), I wanted to pick stuff I genuinely liked musically, not just chuck compositions onto the list because they're already revered or recognised as politically significant songs.
So if you scan my hastily-compiled list and don't see a specific favourite of your own, don't blame me! If could be that - banally enough - I just didn't think of that particular song when bashing out this list.
Or, as I say, I might well have considered it but still left it out because it's just not my kind of thing, eg Gloria Gaynor's I Will Survive: never have liked that one. Similarly, I just don't enjoy hearing Bob Marley & The Wailers' (overplayed) Get Up, Stand Up. Another song that people often mention is the Tom Robinson Band's Glad To Be Gay. I totally accept that issuing a pro-gay rights song during the height of the (quite macho) punk/new wave scene in 1978 was a brave and significant move. I even recall a teenage friend having a "TRB" lapel badge and thinking "What's he got that badge for? Is he gay or something?" (Needless to say, any whiff of non-straight sexuality was taboo at my school back in the late 70s). But no, courageous and politically important though it was, I never could get into this as music.
Like most lists, this top 200 is highly subjective. It's not even put together for any special reason. Someone in my office (at Amnesty) sent out an appeal for suggestions for a playlist for an event. (I may have got carried away). Anyway, subjective and arbitrary though it undoubtedly is, this list is still packed with amazing and deeply moving music.
I should also add: a few of these songs I've only just heard for the first time while hunting around online for extra candidates. But I'm quite often like that with music - connecting with stuff first time around. On the other hand, many of these songs have played a big part in my musical life for years. In fact, for decades.
Another thing: I've only included three songs from any one artist. Some musicians have devoted almost all of their time to the music (and activity) of protest. With the anarcho-punk band Crass, for example, you could make a case for just about every one of their fiercely oppositional offerings as key protest songs of their era. Their entire output is basically one long howl (and militaristic drum beat) of bilious protestation. So yes, I could have filled the entire list with their (amazing) Rimbaud/Ignorant compositions. (Maybe I will another time). Similarly, there are dozens of possibilities from the other well known "political" performers like Billy Bragg, Fela Kuti, Nina Simone and Woody Guthrie. But rules are rules: they only get three.
And what about reggae? Here again, vast amounts of "roots" reggae from the 1970s and early 1980s is concerned with politics and social injustice - in Jamaica, in Africa, in the entire Babylon-ridden world. Some of this music is undoubtedly one of the all-time high points in the history of protest music (not to mention music constituting some of the most sublime art of the 20th century), but filling up the list with classic reggae cuts would have been ... well, a different thing. I've just included a selection of my favourites. (And ditto the blues: a lot of it is protest music, overt or sublimated, but again I've included just a few examples).
And a quick word about the animal rights songs (Consolidated, Flux Of Pink Indians, The Smiths, Robert Wyatt, are there any other good ones I've missed?): to me it's a key part of political activism, every bit as valid as environmentalism or social injustices affecting human beings. More music for animals, I say ...
But who cares about all these (mostly) old songs about past injustices and long-ago historic events? Well, presumably most people wouldn't wish to be so dismissive of powerful music from 50 (or a hundred) years ago, but let me put it this way. When you hear the Delta blues musicians from the thirties singing about loss and sorrow, it's not much of a stretch to connect the pain of those songs with the (generationally-remembered) pain of US slavery from the mid-nineteenth century. It's an amazing, emotionally-charged oral history. Or, to project things forwards, when I hear those incredibly raw prison work songs that the US musicologist Alan Lomax recorded at places like Parchman Farm in Mississippi (aka Mississippi State Penitentiary), I very quickly link that to the suffering of people like Albert Woodfox and Robert King who spent decades in solitary confinement in Louisiana's Angola prison, partly because of a deeply racist prison system. One form of cruelty replacing another.
So yes - these songs might be railing against Ronald Reagan or an Elizabethan-era colonial plunderer and slave trader (the Billy Childish song), but they're relatively timeless.
And if you don't like any of them, or just don't like my list (or just generally dislike everything about this post), then ... fine. That's your right. You could even complain. Post a comment. Send me a grumpy email. Write a few words of protest. Set them to music ...
The Abyssinians, Black Man's Strain
The Abyssinians, Declaration Of Rights
The Adverts, Gary Gilmore's Eyes
Laurel Aitken, Skinheads Are Wrecking The Town
The Almanac Singers, I Don't Want Your Millions Mister
The Almanac Singers, Which Side Are You On
Anti-Pasti, No Government
Yasiin Bey, Niggas In Poorest
The Angelic Upstarts, The Murder Of Liddle Towers
Attila The Stockbroker, The Diggers Song
Sister Audrey, Children Of The Ghetto
Bad Breeding, Burn This Flag
Bikini Kill, Suck My Left One
Big Bill Broonzy, Baby Please Don't Go
James Brown, Say It Loud, I'm Black And I'm Proud
Roy Brown, Hard Luck Blues
Billy Bragg, Levi Stubbs' Tears
Billy Bragg, There Is Power In A Union
Billy Bragg, The World Turned Upside Down
Buffalo Springfield, For What It's Worth
King Burnett & The Upsetters, I Man Free
Burning Spear, Marcus Garvey
Captain Ska, Liar Liar (Election Mix)
Johnny Cash, Folsom Prison Blues
Wild Billy Childish & The Musicians Of The British Empire, Joe Strummer's Grave
Wild Billy Childish & The Spartan Dreggs, Sir John Hawkins Memorial Car Park
Johnny Clarke, Stop Tribal War
The Clash, I Fought The Law
The Clash, Straight To Hell
The Clash, The Guns Of Brixton
Jimmy Collier & The Movement Singers, Will The Circle Be Unbroken
Sam Cooke, A Change Is Gonna Come
Crass, Bloody Revolutions
Crass, Nagasaki Nightmare
Crass, Walls Crosby, Stills, Nash And Young, Ohio
Cow Cow Davenport, Jim Crow Blues
The Dead Kennedys, California Über Alles
The Dead Kennedys, Holiday In Cambodia
The Dead Kennedys, Nazi Punks Fuck Off
Roy Dobson, Jah Children Rising
Donovan, Universal Soldier
Errol Dunkley, Little Way Different
Ian Dury & The Blockheads, Spasticus Autisticus
Bob Dylan, Blowin' In The Wind
Steve Earle, The Revolution Starts Now
Duke Ellington/Mahalia Jackson, Come Sunday
Fist Of Fury, Fuck The System
Ella Fitzgerald & Louis Jordan, Stone Cold Dead In The Market
Flux Of Pink Indians, Sick Butchers
Freedom Singers, We Shall Overcome
Fun Boy Three, The Lunatics Have a Taken Over The Asylum
Gang Of Four, Armalite Rifle
Golden Gospel Singers, Oh Freedom!
Grandmaster Flash & The Furious Five, The Message
Woody Guthrie, All You Fascists Bound To Lose
Woody Guthrie, Better World A Comin'
Woody Guthrie, This Land Is Your Land
PJ Harvey, The Words That Maketh Murder
PJ Harvey, Written On The Forehead
Heaven 17, (We Don't Need This) Fascist Groove Thang
Billie Holliday, Strange Fruit
Prince Irey, Freedom Of Speech
Lightnin' Hopkins, Penitentiary Blues
Son House, I Shall Not Be Moved
Son House, Levee Camp Moan
Gregory Isaacs, Black A Kill Black
Gregory Isaacs, Babylon Is Too Tough
Carol Kalphat, African Land
Fela Kuti & Egypt 80, Original Sufferhead
Fela Kuti & Africa 70, Sorrow Tears And Blood
Fela Kuti & Africa 70, Zombie
J Herman E Johnson, Depression Blues
John Lee Hooker, Hobo Blues
John Lee Hooker, House Rent Boogie
Jennifer Lara, A Change Gonna Come
The Last Poets, Before The White Man Came
The Last Poets, Blessed Are Those Who Struggle
The Last Poets, Niggers Are Scared Of Revolution
Leadbelly, Jim Crow Blues
Leadbelly, The Bourgeois Blues
John Lennon/Plastic Ono Band, Give Peace A Chance
John Lennon & Yoko Ono, Happy Xmas (War Is Over)
Barrington Levy, Murderer
Jeffrey Lewis & The Rain, What Would Pussy Riot Do?
Hugh Masekela, Mandela (Bring Him Back Home)
Country Joe McDonald, Feel Like I'm Fixin' To Die Rag
Mississippi Fred McDowell, When I Lay My Burden Down
MC5, Motor City Is Burning
Barry McGuire, Eve Of Destruction
King Medious & The Upsetters, This World
Charles Mingus, Original Fables Of Faubus
Sugar Minott, Give The People What They Want
Misty In Roots, Poor And Needy
Hugh Mundell, Africa Must Be Free By 1983
Junior Murvin, Police And Thieves
Negative Vibes, Oppression Olympics
Phil Ochs, What Are You Fighting For?
Niney The Observer & The Heptones, Keep On Pushin'
Not Right, Intersectionality Song
Tristan Palma, How Can A Man Be Happy
Pere Ubu, 30 Seconds Over Tokyo
The Pop Group, How Much Longer
Public Enemy, Don't Believe The Hype
Public Enemy, Fight The Power
Ras Midas, Let The People Go
Freda Payne, Bring The Boys Home
The Raincoats, No One's Little Girl
Max Roach, Triptych: Prayer/Protest/Peace
Paul Robeson, Go Down Moses
Paul Robeson, No More Auction Block
Paul Robeson, Sometimes I Feel Like A Motherless Child
The Rolling Stones, Gimme Shelter
The Rudies, Train To Vietnam
Scars, Your Attention Please
Scientist & Roots Radics, Caring For My Sister
Gil Scott-Heron, Johannesburg
Gil Scott-Heron, The Revolution Will Not Be Televised
Gil Scott-Heron, Winter In America
Pete Seeger, Last Train To Nuremberg
Pete Seeger, Solidarity Forever
Pete Seeger, We Shall Overcome
Prince Far I, No More War
The Sex Pistols, Anarchy In The UK
The Sex Pistols, God Save The Queen
Sham 69, If The Kids Are United
Nina Simone, Mississippi Goddam
Nina Simone, To Be Young, Gifted And Black
Nina Simone, Why? (The King Of Love Is Dead)
The Skull, Black Slavery Days
The Slits, Love Und Romance
Leroy Smart, How Long They Keep I Down
Smiley Culture, Police Officer
CW 'Preacher' Smith, I Don't Do Nobody Nothin'
The Smiths, Meat Is Murder
Sonic Youth, Youth Against Facism
The Special AKA, Free Nelson Mandela
The Special AKA, Racist Friend
The Special AKA, War Crimes
The Specials, Maggie's Farm
Spiral Tribe, Tekno Is Free So Are We
Bruce Springsteen, The Ghost Of Tom Joad
Stanley Brinks, Another Land
Stanley Brinks & The Kaniks, This World Is Too Small
The Staple Singers, Respect Yourself
Mark Stewart, As The Veneer Of Democracy Starts To Fade
Stiff Little Fingers, Alternative Ulster
The Supremes, Stoned Love
Texas Prison Camp Workers, Go Down Old Hannah
Tyrone Taylor, Sufferation
Timmy Thomas, Why Can't We Live Together
The Violent Femmes, Old Mother Reagan
Bukka White, Parchman Farm Blues
Josh White, Jim Crow Train
The White Stripes, The Big Three Killed My Baby
Big Joe Williams, Chain Gang Blues
Willie Williams, Armagideon Time
Willie Williams, Freedom Time
Willie Williams, One Love
Delroy Wilson, Better Must Come
Robert Wyatt, Shipbuilding
Neil Young, Vampire Blues
Tappa Zukie, Everyone Have Their Works