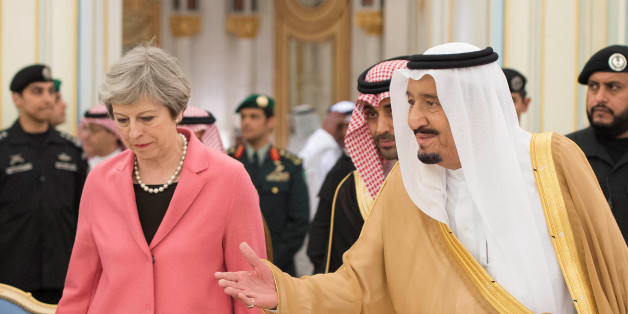 Handout . / Reuters
If it had happened just a few days earlier the mini-furore over a supposed ban on references to "Easter" in a National Trust Easter egg hunt would have looked suspiciously like an April Fools'.
How likely is it that the National Trust and the egg hunt sponsors Cadbury would impose a ban like this? About as likely as the Easter Bunny personally coming to my flat with several beautifully gift-wrapped chocolate eggs, sitting down at my kitchen table to eat them and, in his best March Hare voice, declaring them "Absolutely delicious!"
Either way, first the Archbishop of York John Sentamu and then Theresa May have waded into this (ahem) confected row. Yet the "ban" seems to be no such thing and Mr Sentamu and Mrs May appear to have ended up with little flecks of chocolatey egg on their faces.
Such is the news cycle, where sudden spasms of "outrage" can dissipate in hours. Yet what's given this non-story extra legs (a kick of those powerful Lagomorpha hind legs) is the fact the prime minister denounced this supposed outrage against the Christian faith while in the Middle East, visiting Jordan and Saudi Arabia.
Priorities, eh? It's not impossible that Mrs May latched onto the story as a handy diversion ahead of a potentially controversial visit. Or maybe she just said what she thought. Either way, it's left an odd taste in the mouth.
Away from the news froth, let's remember a few hard truths about the country currently hosting Theresa May. In Saudi Arabia the very idea of tolerating multiple faiths and a breezy commercialisation of religious traditions is anathema. Instead, Saudi Arabia's hardline brand of Sunni Islam frequently descends into discrimination and persecution of its minority Shias.
Critics of the country's religious establishment can easily find themselves branded "blasphemers" or "apostates". Remember Raif Badawi? This was his fate. Arrested in 2012 and charged with "insulting Islam through electronic channels", he's still serving ten years in jail and has an additional sentence of 950 lashes hanging over him. And recall what happened to the country's leading Shia cleric Nimr al-Nimr. He was executed along with 46 other people in a single day in January last year. As with so many travesties of justice in Saudi Arabia, Sheikh Nimr and many of the others had received grossly unfair trials.
Badawi and Nimr are only the tip of the iceberg. Amnesty's files are bulging with Saudi cases. Torture is endemic in police stations and prison cells (as British nationals in the past have had the misfortune to discover) and any form of human rights work or anything involving public criticism of the authorities is likely to land you in jail.
Meanwhile, despite recent talk of a reformed Saudi economy with more women in the workforce (the so-called "Vision 2030"), the current situation is truly dismal. Women are legally subordinate to men in most areas of life - marriage, divorce, child custody, inheritance. They can't access higher education, accept a job offer or travel out of the country without the approval of a male "guardian". And of course they can't legally drive a car under any circumstances.
There's a lot more one could say about Saudi Arabia's almost unimaginably bad human rights record. But unless something miraculous happens, Theresa May won't mention of any of this during her time in Riyadh. A semi-ritualistic reference along the lines of "a range of issues were discussed, including human rights" is probably all we'll get.
This frankly isn't good enough. The UK Government - from the prime minister down - should be far more vocal on key values like fair trials, freedom of expression, and indeed freedom of religion. And that should always apply on occasions such as the present trip when the PM is said primarily to be discussing security and trade issues. It's something we're going to be presented with time and time again in the new post-Brexit "Global Britain": a huge emphasis on new trade deals at the possible cost of a suppression of human rights and other "difficult" concerns.
But on one business deal involving the Saudis Mrs May should be halting further trade, not encouraging it. This is the ongoing scandal of the UK's export of billions of pounds' worth of arms to Saudi Arabia despite the clear risk that these will be used to bomb homes, factories and hospitals in the war in Yemen.
Even British-made cluster bombs have been used by Saudi forces in Yemen, leaving scores of deadly unexploded bomb fragments littering villages and surrounding fields. Not to put too fine a point on it - any equivalent of a National Trust spring-time egg hunt in these fields would more than likely turn up bits of bombs, not chocolate bunnies.
It's only a hunch, but I reckon Theresa May's storm in an Easter egg-cup has provided the prime minister with a useful diversion from awkward questions on Saudi Arabia's abysmal human rights record.