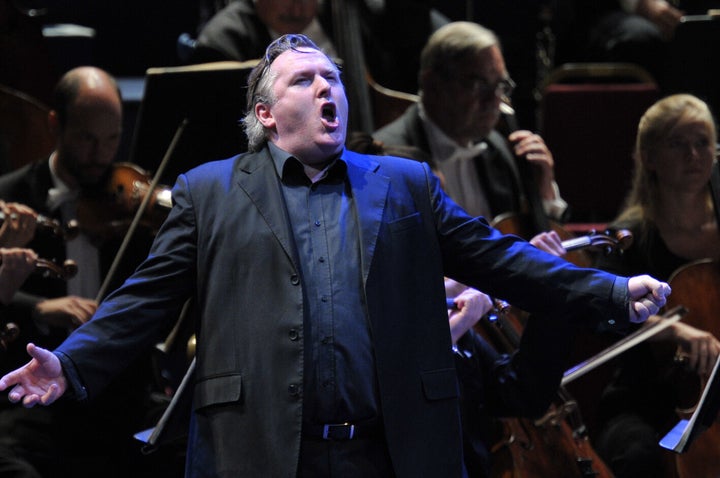 Simon O'Neill as Siegmund in a performance of Wagner's Die Walküre at the BBC Proms. BBC/Chris Christodoulou
Unlike Rheingold, Die Walküre is an Opera less focused on narrative, and much more concerned with tumultuous and emotionally charged relationships. This makes it a more complex, occasionally structureless but ultimately rewarding affair.
Act 1 sees Siegmund, battle worn and pursued by his foes, collapsing in the hall of Hunding. Hunding's wife, Sieglinde, encounters the exhausted hero, and the pair fall desperately in love. It's a sensuous outpouring of emotion which flows through the music. Simon O'Neill as Siegmund and Anja Kampe as Sieglinde were a great pair to watch. O'Neill's clear heroic tones contrasted nicely with the hollow and low tones of the brooding Eric Halfvarson as Hunding.
This was not, of course, your normal love affair, but rather an incestuous union of brother and sister. It's still as shocking as it once was. The key to understanding it lies in the philosophy and ideas behind the Ring. Wagner was exploring ideas of untamed nature, not bound by artificial laws. On another level these are not, in fact, characters at all - they are themes or representations; projections rather than physical beings.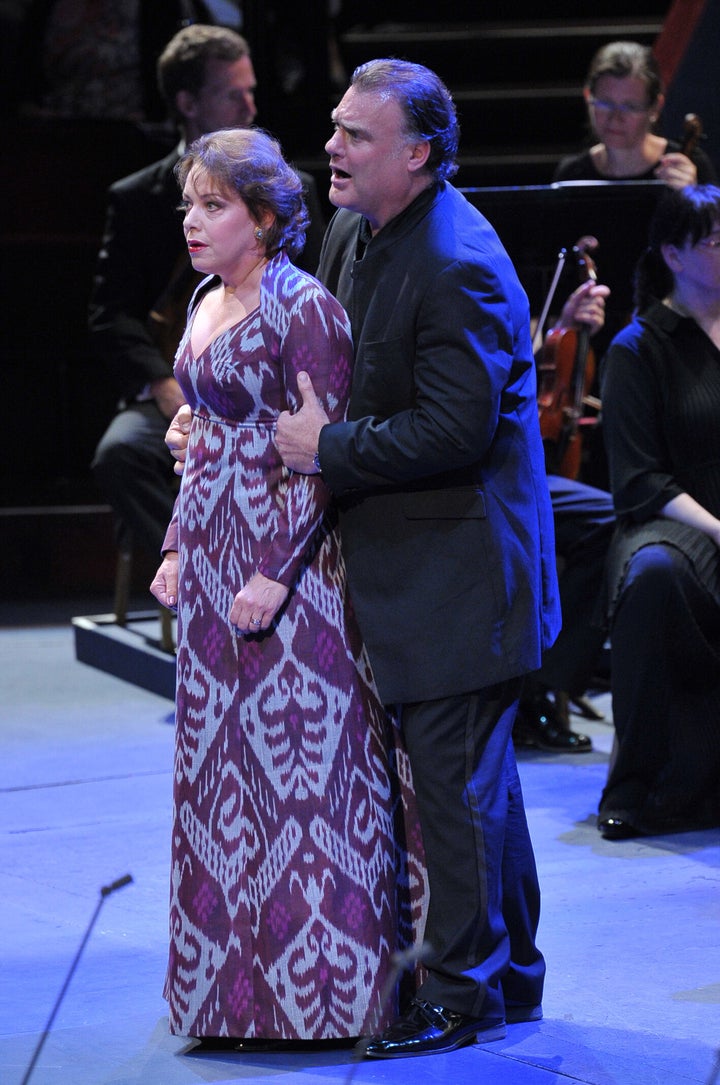 Bryn Terfel and Nina Stemme in a performance of Wagner's Die Walküre at the BBC Proms. BBC/Chris Christodoulou
Walkürie, then, has a philosophical and musical depth and complexity to it which the structural clarity of Rheingold does not. Those famous Wagnerian leitmotifs consequently become distorted and jumbled, as the titanic forces of Act 2 clash - with Siegmund defying the gods and an (electric) Nina Stemme as Brünnhilde defying her father Wotan. Bryn Terfel, as Wotan, gave a great account of a god on the verge of emotional collapse; struggling with his internal emotions and the pleading of his offspring. A real pleasure to watch.
The Staatskapelle Berlin, led by Daniel Barenboim, once again gave a brilliant performance. The brutal imperious sweep of the Ride of the Valkyries in Act 3 was done tremendously well. The musical experience becomes a physical one, and not just in the sense of enduring the heat of the Albert Hall in summer.
In fact I found myself propelled through the Opera; the lengthy and complex ordeal I had heard so much about flowed along in great enjoyable sweeps. And even on leaving the venue the piece has a strong resonance - whether in unpicking the feelings of the characters or simply hearing a leitmotif played once again in your head.