On June 4, 2007, Rosie Stephenson-Goodknight was reading a book at her son's apartment in San Francisco, California, U.S.A. Halfway through the reading, she decided to find out more about the publisher of the book, Book League of America, on the internet. She ran a google search, but could not find much information. Then she searched within Wikipedia and found that there was no article about the book league.
Instantly, three thoughts crossed her mind.
First of all, she saw the knowledge gap in Wikipedia, a missing article about the Book League of America. She felt that this gap could be fixed by herself. She was excited at the idea of doing her bit to contribute to the "sum of all human knowledge". Second, she knew that her younger son, Sean, had edited Wikipedia while serving as a Peace Corps volunteer in Ukraine a couple of years earlier. She felt confident that if her son could edit Wikipedia, she could, too. Third, she had a strong affinity with her late grandmother, Paulina Lebl-Albala, who had been president of the University Women of Yugoslavia, and figured she would have encouraged Rosie to edit an encyclopedia if the opportunity presented itself. After contemplating for a while, she hit the 'Edit' button on Wikipedia.
That moment changed her life and the lives of many knowledge-seekers who go to Wikipedia to read her articles.
It has been over seven years since her first article on Wikipedia and Rosie, now 60, still keeps writing as enthusiastically as in the past. By now, she has created thousands of articles. Hundreds of them are about rivers, lakes, peninsulas, bays, islands and hamlets. There are also hundreds of biographies. Of late, her focus is on women's biographies. Rosie has cultivated interest in writing articles about architecture. Proficient is the Romance languages, she is also on the lookout for missing articles on English Wikipedia and translates articles from other languages, such as Spanish and French, to English. She fondly recollects that she has been recognized as an eclectic person by fellow Wikipedians. The complete list of all articles created by her can be found here.
She has edited Wikipedia over 87,000 times since her first article in 2007. It is quite common for her to have over a hundred edits in a day. After reading an article about climate change, Rosie created the Wikipedia entry on Climate change in the Arctic. Later, she found that the article attracted a lot of controversy. It was then that she realized the power of writing on Wikipedia and the impact her writing has on the digital world.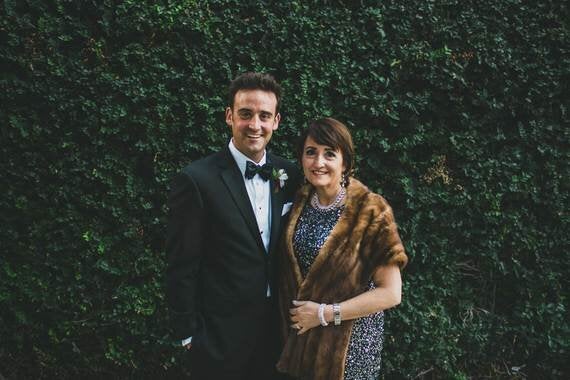 Rosie has been very active on the 'Did You Know' (DYK) section of English Wikipedia's main page. On September 18, 2013, her 1000th article, titled Goaribari Island, appeared at the DYK section. She is now the third person and first woman to have over 1000 DYK entries on English Wikipedia. On the DYK nomination page, she noted thus :
Some of you know that I am a cultural anthropologist at heart. I wanted to follow in the footsteps of Margaret Mead and study cultural anthropology at Barnard (my mom's alma mater), like Margaret did. I wanted to travel to Papua New Guinea and do research on its people, like Margaret did. But my dad said 'no' to majoring in anthropology -- he wanted something more practical for my university studies. So now, years later, I get to live the life of an armchair cultural anthropologist, writing articles about Goaribari Island and its cannibals. To all the girls out there with impractical dreams, this article is dedicated to you.
A Wikiproject is a group of contributors who want to work together as a team to improve specific topic areas. Rosie is the founder of Wikiproject Women Writers. This project has over 17,000 articles within its scope and Rosie is all set to rally more people under her project to improve the coverage of women writers on English Wikipedia. Her vision is to facilitate Wikipedia article writing sessions in parallel to literature festivals around the world.
Rosie is a member of the core group which developed the Teahouse, the help space for new Wikipedia editors. After it became successful in English, the Teahouse project was adopted to many other languages. She was also one of the early the volunteers who promoted Wikipedia in educational institutions and was designated as the 'Campus Ambassador'. Some of her best friends have been Wikipedians, though she did not yet meet them in person. She is fond of her collaborations in writing articles with the Wikipedians whose usernames are Dr. Blofeld and Nvvchar, among others.
Rosie is aware that some women face harassment on Wikipedia because of gender, but she has not had any such experiences. In addition to her feminine username, she has also chosen to mention her gender on her Wikipedia userpage. Statistics vary about female participation on the English Wikipedia, with 15% being the highest number Rosie has seen recorded. She observes that the lack of civility of certain editors is one of the problems that turns women away from Wikipedia so sanctioning those who breach the common code of civility would be a positive step to increase the participation of women, but other social changes need to occur. One of Rosie's ideas is an increased focus on edit-a-thons, a gathering of editors (their experience levels varying from none to a lot) who work on Wikipedia articles. She says:
Let's make a concerted effort to facilitate edit-a-thons at more regular intervals... in libraries, schools, and museums... at festivals and fairs... in coffee shops and pizza parlors. We've tried having occasional edit-a-thons. Now let's encourage having lots of them! I think the international Chapters and other group types would be instrumental in this drive, so I'm ready to lend a hand with Chapter support.
She gets all vocal when asked to give a message to fellow women on Wikipedia. "Editing Wikipedia doesn't require the technical skills of a teenager. What is needed is an inquisitive mind, a desire to make a difference, and a modicum of aptitude in the written language, be it English, or whatever else. What Wikipedia needs is you, the female editor, with your unique aptitudes and interests and talkpage tone. Without you, gender imbalance and systemic bias continue on Wikipedia," she says. "The silence of not editing is like a self-imposed prison, but no woman deserves to be silenced, and no woman is sentenced to that fate," she adds.
Outside of Wikipedia, she is a family matriarch. She lives with her family in Las Vegas, Nevada on weekdays and in Nevada City, California on weekends. She has two sons and a stepson. She enjoys flying with her husband in their private Beech Bonanza airplane. Rosie holds a Master's degree in Business Administration. Over the past 24 years, she has worked for DaVita Healthcare Partners in a variety of management positions and is now their corporate recruiter. Traveling, painting and learning foreign languages are her passion. She feels strongly about the knowledge contained in old books and she meticulously collects them. Her sons remind her that she is just one person and can't be expected to write every article, so she recognizes the need to motivate more people to write on Wikipedia.
For Rosie, "free knowledge" is a wonderful goal, and there is so much to do before she can sit back and say "Done!". You can write to Rosie on her Wikipedia talk page here.