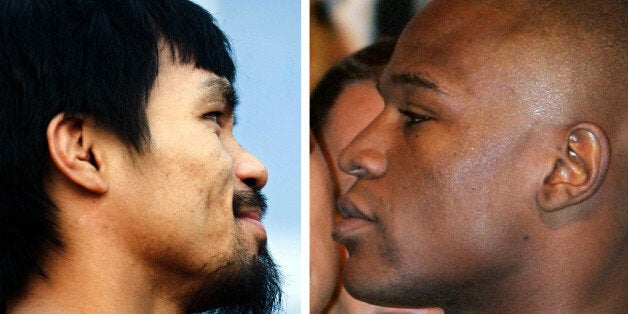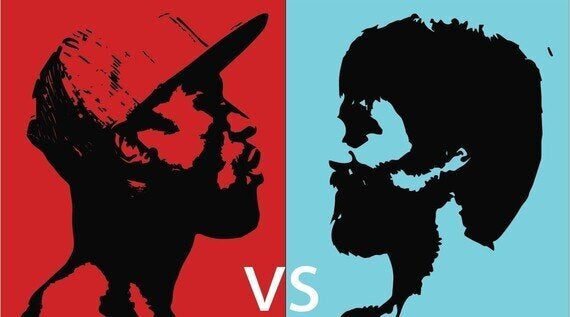 Nearly six long years have went by, as loyal boxing fans around the world have waited for a fight that many thought would never happen.
Well this weekend its here, its on, Floyd Mayweather vs Manny Pacquiao becomes a reality.
The finest boxers of their generation will do battle to establish who is the best boxer of their era, pound for pound. Its all on the line, but who's going to win? Let's break it down.
On one hand you've got a slick counter punching, defensive maestro, arguably the best defensive fighter that ever lived. Perhaps also, an unrivaled boxing IQ and ability to adapt on the fly during a prize fight.
On the other, you've got one of the most exciting south paw speed merchants that ever laced up a pair of gloves, with relentless come forward combinations and footwork that's debatably the best in the business.
No matter how you dress it up, its the classic aggressor vs counter puncher when it boils down to it. Something usually has to give, when one guy eventually imposes his style over the other's.
There's no doubt there'll be plenty of method to the madness that will ensue on Saturday night.
If Pacquiao's to win, he'll need to impose his will on Mayweather early on and carry it right the way through the fight for all twelve rounds.
His incredible foot work will need to come in to play, landing his combinations and getting in and out of range.
The straight left hand could be a useful weapon as a southpaw, as Floyd has shown tendency in the past to be susceptible to orthodox stance jabs. Switch this to southpaw and Pacquiao's straight lefts down the pipe could have some success.
In some ways, perhaps a decent gameplan for Pacquiao to follow, could be the one that Joe Calzaghe used when he outpointed Bernard Hopkins in a close fight back in 2008.
Speedy southpaw Calzaghe used his high punch volume and work rate to take the clever, counter punching Hopkins out of his comfort zone on the night.
For Floyd to be successful, he just has to do what he's always done in terms of staying patient and growing into a fight, putting rounds in the bank with his 'hit and not get hit' winning mentality.
Lead right hands have become his go to weapon in recent years. He's become a master of them.
Pacquiao has shown to be open to the right hand in the past (particular against Marquez) and if Mayweather has his timing down on the night, these could do some serious damage to Manny.
Floyd will also enjoy a substantial reach advantage and if he decides to keep it long, don't be surprised to see the Mayweather jab be used more than he's done in recent years.
Floyd's uncle and co-trainer Roger Mayweather expects Floyd to stop Manny inside five rounds, that's a bold claim, but nonetheless shows the confidence they have in their man this weekend.
It's hard to see Manny out-boxing Floyd or bettering him in the boxing skills department, but the argument could certainly be made that he could outwork his American foe with his higher punch volume.
For me it will come down to who imposes his game plan best early on, as once the first three rounds are done, the feeling out and figuring out process will be over and momentum from then on out will be key.
Who wants it more? Judging by both men's training camps and recent interviews, they both appear to be more focused than ever.
As the fight has captured the public's imagination on such a large scale, there's been no need for them to sell the fight through press tours and the like, as it sells itself.
This has allowed them to solely concentrate on their training for the fight. The two pound for pound best pugilists on Earth could very well be in career best condition this weekend.
Mayweather will be looking to keep his legendary undefeated record intact and take one step closer to equaling the great Rocky Marciano's 49-0 record.
If he were to win this weekend he would go 48-0 and although he says Marciano's record is something he doesn't concentrate on, deep down I think he does.
Pacquiao seems like a man more motivated by his faith and representing his country in a good light. The magnitude of Saturday's occasion will give him a chance to represent both in a bigger way than ever.
From a boxing perspective, Mayweather possibly represents the first opponent ever that he doesn't actually like.
There are logical reasons as to why both guys can come out on top. Both fighters have been at the top level of their sport for years, but this weekend goes a step further.
Saturday night will signify the precipice of a sport, the pinnacle of a boxing generation - a night that will go down in the history books.
Added pressure will come with this, could it come in to play even for guys as experienced as Floyd and Manny? Absolutely.
Whoever deals with it best on the night will get the win in my opinion.
Styles make fights and inevitably, the better boxing skills usually dictate the course of how a professional fight plays out.
My prediction is Floyd Mayweather to go 48-0 in a special night for global sport, although he may need to survive some of the scariest moments of his career, in what could be a dramatic affair.