I dipped my toe back into Fashion Week this season after a 3 year hiatus. The small toe.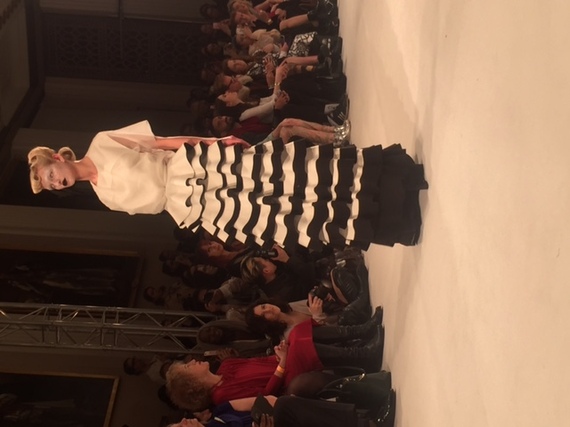 Cimone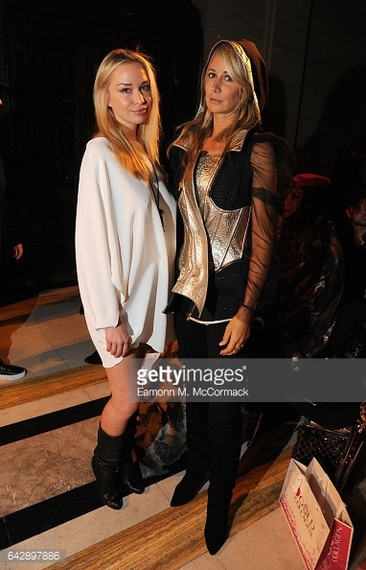 Lady Victoria Hervey and I
In my twenties, I was full of enthusiasm and gumption, using imitative and resourcefulness to push my way into shows, presentations, and after parties. Now in my thirties I look back and marvel at the sheer audacity I imbued to strut up to fashion icons like Suzy Menkes and Hilary Alexander, asking for their contact info so I could show them my new brand. I didn't stop there - I had no problem introducing myself to heavy weight execs like Ken Downing, Nathalie Massenet, or Marigay McKee (we later became friends).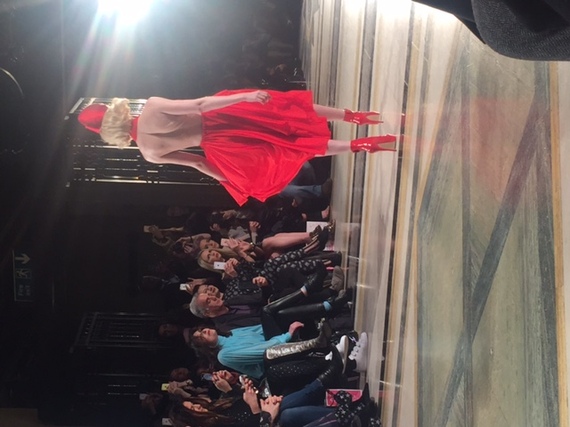 Pam Hogg
Those days were different. There were no bloggers, insta-famous whatnots, or self-important snapchatters. The FROW was full of editors and buyers who earned their stripes climbing the ranks, armed with past season references, and morally committed to the championing of innovative design and talent.
Now, it's an entertainment and marketing dog and pony show for people who have no understanding of the business. I am aware my outlook here makes me officially old but that's besides the point. The world has changed and I am glad I caught it before it all went to hell in a Gucci hand bag.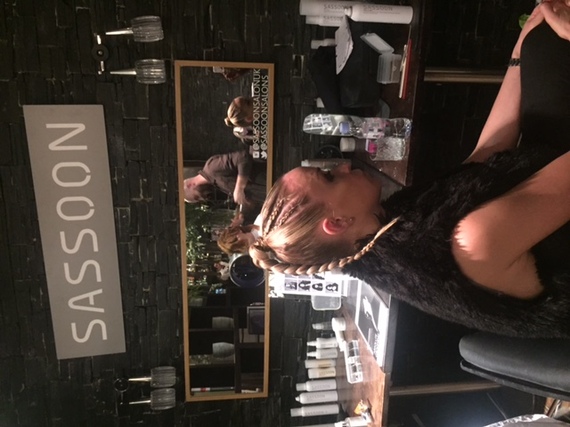 Getting my hair braided in an effort to keep-up-with-the-kids
Or has it?
Fashion is an industry of fickle folk. They thrive on the new and the trendy; the industry is built on it. The path to market for product has changed since 2008. And it's not a bad thing. The change was long coming and terribly logical.
My new FROW friend and long standing film stylist
Next came social media which democratized everything - especially retail. Who has an opinion and who listens to that opinion is now fair game. For goodness sake, even I'm an accredited blogger who will use an emoji at a whim ;)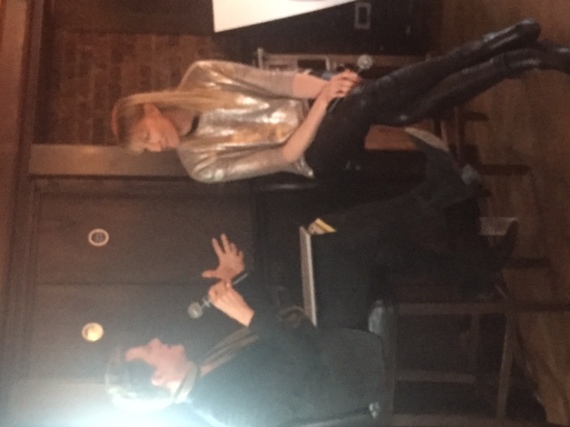 Old Schools supermodel Jade Parfitt and producer/host Scott Wimsett for Vogue TV
The internet of things now means that serious people with serious jobs doing serious things (old school fashion types and people over 30) don't have to go through Fashion Month Hell; as 4 weeks, 4 cities, 10 shows per, and 2 parties per day. Instead, we can save time and our Manolos by seeing collections through crisp-as-Veuve Cliquet drone footage and backstage designer interviews live streamed to anyone with a smart phone.
Closing on a positive note, I'm a big champion and humble member of the FashTech scene. Fashion types are early adopters by nature.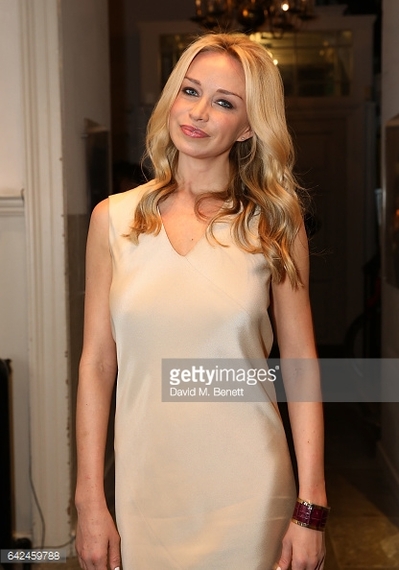 At PPQ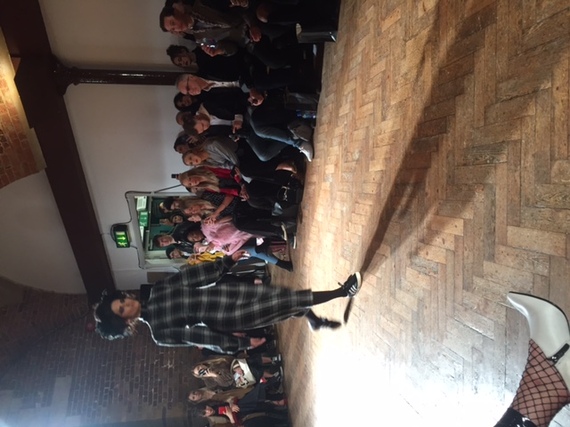 PPQ
There is huge capacity and potential as already very demonstrated for the fashpack to introduce new technologies that may make the world a more glam, if not better, place. After all, the rate of a new technology can largely be determined by its popularity with early adopters. And in fashion, there's nothing worse than being late to the game.
Follow me on social so I feel loved and for more half baked ideas: @NoelleReno
Big thanks to: PPQ, Pam Hogg, Cimone, Pop PR UK, Whitehair Co PR, Forward PR UK, Neville Salon, Ahmed El Ali make up, NtSkn clothing