Easter is a great time to take advantage of the long weekend and go exploring a new city; as Good Friday, Easter Sunday and Easter Monday are Public Holidays in many countries, there are some restrictions on what you can do due to limited opening hours, but this should not deter you. Special Easter events take place across Europe and Scandinavia and are definitely worth making the most of - from traditional Folk events and markets to metal concerts and dance festivals you are sure to find something more (ful)filling than chocolate.
Celebrate Easter at the Spring Dippemess in Frankfurt; this funfair is the largest in the city, and a much loved traditional Easter event among locals and tourists. Dating back to the 14th Century, Dippemess was originally a trading market, which attracted potters from around the region; over the years the event grew, with stalls and games being added, until it became the lively Folk-Festival that it is today!
Taking place at various venues across the city between the 16th and 19th April, Oslo's Inferno Metal Festival hosts local Norwegian bands, as well as those from as far as Canada, America, Brazil, India and Japan. A great mix of metal bands will turn up the volume in Oslo for a few days only, before it returns to its usual, relaxed and peaceful self.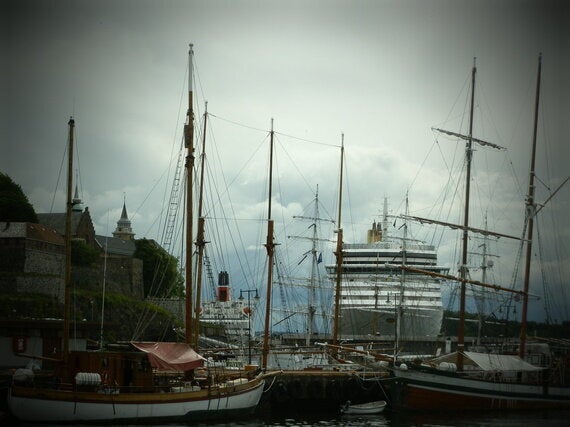 Without a doubt the best place on this list to buy an Easter egg, Brussels offers more than just the finest chocolate in Europe. Until the 21st April the much talked about exhibition 'The Art of The Brick' makes its European debut at the Brussels Stock Exchange; the exhibition comprises of 60 sculptural pieces made from Lego© bricks, and is one that is not to be missed.
If you would rather hunt out a piece of Victorian jewellery, or an Art Deco vase than a chocolate egg this Easter, then head to the Forum in Copenhagen for the annual Easter Antique and Vintage Flea Market. With hundreds of stalls to discover, you are sure to find your perfect, calorie free treasure! Open Maundy Thursday and Good Friday, and full of bargains, it's the vintage lover's Easter, Christmas and birthday all rolled into one!
Known across the world for beautiful flowers, Amsterdam is in full bloom in the Spring and Easter time is one of the best times to visit. Take a trip to Keukenhof, and see millions of tulips, daffodils and hyacinths in every colour imaginable; let the gardens inspire you, and the scent of the blooms intoxicate you as you enjoy the park, and the surrounding fields on foot, boat or bike.
Enjoy Easter in a traditional Finnish way in Helsinki and visit the Easter bonfire, at Seurasaari on Easter Saturday. Folk lore tells of how this particular night of the year was popular with evil spirits, and the burning of a bonfire is believed to scare them away. Expect traditional dress, poetry, and songs; feel fully immersed in a unique aspect of Finnish culture!
If you are searching for the perfect way to spend a family weekend in Stockholm, join in with Easter celebrations at the outdoor museum Skansen. Learn about the history of Sweden, see live circus performances, demonstrations on glass blowing and woodwork as well as witness feeding time with the seals, owls and monkeys, there is something every member of the family will enjoy!
If your Easter just isn't Easter without attending Mass, then why not attend a service in Paris? Every church or cathedral you pass will be holding various Easter services, but you're in Paris after all, so why not attend mass at Notre Dame or the Sacré Coeur? Even if you're not fluent in French, language is no barrier on this religious weekend.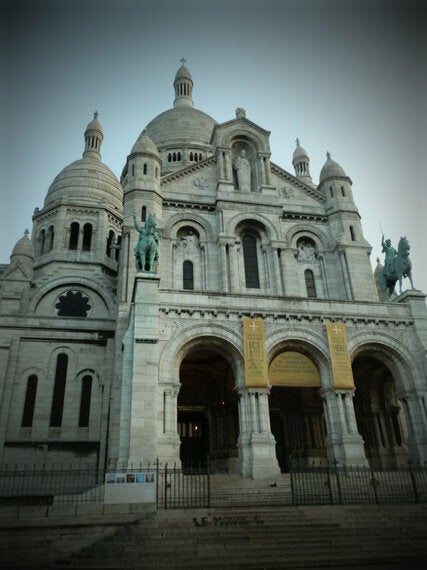 The Easter Tango Festival in Basel, Switzerland is perfect for people who love to dance. With seminars and workshops, concerts and parties, the festival welcomes everyone to join in the fun, regardless of ability.
The Easter market is open in the Old Town Square and Wenceslas Square throughout the Easter period. Traditional wooden market stalls adorned with decorative eggs, rabbits and chicks make for an authentic European Easter experience. Enjoy Czech beer or warm wine, as you browse the stalls of local crafts, wooden toys, jewellery and glassware.
Images supplied by Nola Chesworth.