I adore giving back. But I must admit, I sometimes feel a little overwhelmed at Christmas time, by the sheer amount of charity organisations and individuals in need (notwithstanding, those within our own circles) and the increased appeal to us to donate, whether that is our time or more often, money. This time of year reminds me we can't help absolutely everyone and sometimes the reality and burden of that weighs on me.
To me, there is something about working on a specific project that feels less overwhelming and more helpful, creating something personal for an individual rather than donating to a pot of money where you don't really know what your money is being spent on.
Bags of Kindness was inspired by the Rucksack Project and founded in 2015 by someone with the biggest heart and kindest spirit, Lucy Williams (who also happens to be a photographer), along with the equally lovely Kat HillYolande De Vries (also photographers!)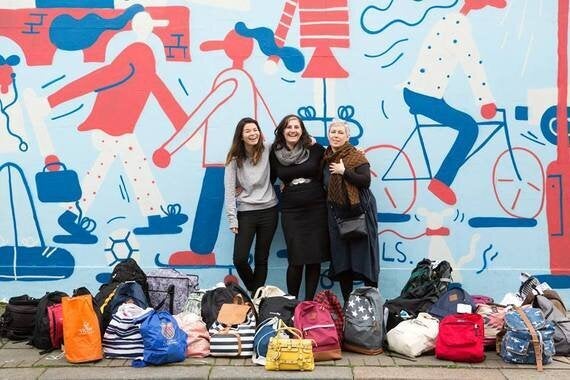 The Founders of Bags of Kindness
Put simply. We collect, buy, fill bags, handbags, rucksacks, old or new with essential items. From cleansing wipes and deodorants, to sanitary towels and clean underwear. Along with clothing items to keep homeless people as warm as possible and dry over the coming winter months. Such as, socks, scarves, blankets, which are then distributed to homeless shelters in time for Christmas this year in conjunction with Crisis, St Mungos and The Hope Centre.
We're particularly choosing to help vulnerable women living on the streets. Often the reason why women end up homeless is because of abusive and unsafe relationships. Once on the streets it's often a matter of time before the woman ends up sex working. The streets are not a safe place to live for anyone but even more so for women who often have children with them too.
Having access to basic things like warm clothes and sanitary products can be hard or impossible when you are vulnerable and living on the streets.
Not only are bags filled with helpful items to go some way to help with simple things we take for granted, like dignity, we also really enjoy writing personal notes of hope and encouragement, something Crisis said the recipients were so grateful for last year.
To me this project is about reminding each other that homelessness could happen to any of us and more importantly that they are human beings first. I cannot imagine the strength and resilience it would take to survive on the street, so to do one small bit to make someone feel cared for, supported and encouraged to keep going, means something.
Last year Bags of Kindness collected 60 bags in London and this year, they have grown massively and have already collected over 250 bags across London, Kent, Surrey and the East Midlands, plus donations of £1140 from some pretty wonderful human beings also passionate about the project. Along with some kind support from businesses including The Natural Deodorant Company and Zip Car.
Given the conflict and divide many of us have witnessed amongst communities and even households since emotive political movements in the UK and US this year, the opportunity and community that getting involved with a charitable project brings, reminds me of the decency that we sometimes forget exists. That we are equals, caring individuals, human beings who have the capacity to make a difference, not only in others, but in ourselves.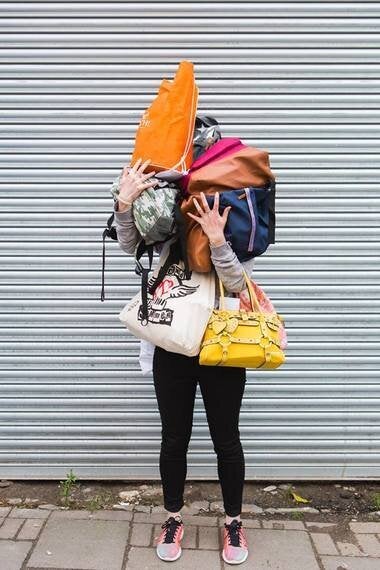 A version of this article was first published on Nu Bride