Photo supplied by stockfresh.com
The festive season will cost the average university student £170 this year, according to a Save the Student survey.
That's roughly £300 less than the general UK population, but £9 more than students in 2013. £119 of this will be devoted to buying presents for family and friends, with £51 left over for getting merry.
77% of students admitted that they will struggle financially this Christmas, with many spending beyond their means. Despite this, only 57% have saved any money to tide them through this money-tight period.
With retailers ruthlessly encouraging us to part with our cash (or credit card) all year round via never-ending sales, and seasonal promotions such as 'Black Friday', it's not hard to understand the saving challenge.
Students love a good deal and many feel the pressure to 'keep up with the Joneses' (whoever they are), no matter how tight the purse-strings.
This all just reinforces the importance of learning how to balance the books and plan out budgets ahead.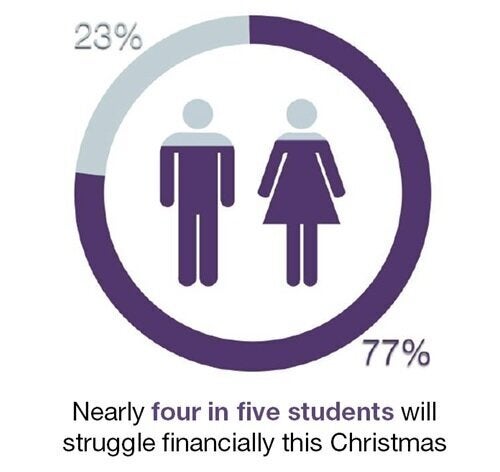 Female students seem to feel the squeeze more than most, with 79% of them worried about financing their lifestyle over Christmas. This is not helped by the fact that they spend £14 more on gifts than their male peers.
In the nationwide survey of 2,166 students, almost one-in-ten struggling students are still preparing to splurge £200 - £300 on Christmas presents. In comparison, just 7% of their financially independent counterparts fall into the highest bracket.
Whilst young women are spending more on gifts during the festive season, the guys are instead planning on splashing out elsewhere - the survey revealed they would be spending an additional £7, compared to the girls, on socialising.
Aside from the gender divide, of course there are some interesting variations across regions and even subjects. For example, only 72% of Maths students in the South East claimed that they would find Christmas taxing, compared to 85% of Arts, Media & Design students in the North West.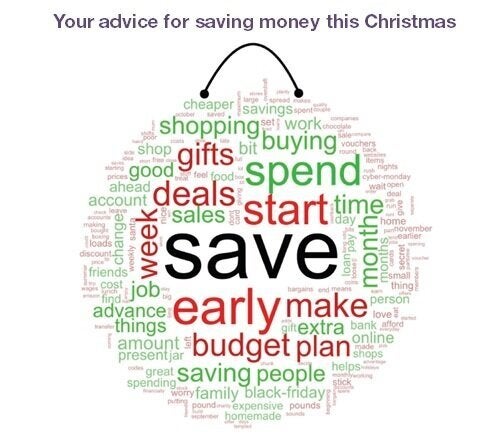 Popular student money saving ideas this year included Secret Santa, 'Black Friday' bargains, group Christmas dinners and homemade gifts.
As ever, I would encourage students to sleep on any big purchases (I'm not talking beds) before splurging out, regardless of how good a deal might seem.
With the next student loan installment due in January, it might also be wise to set a New Year's resolution (or budget) to ensure it lasts the whole semester!