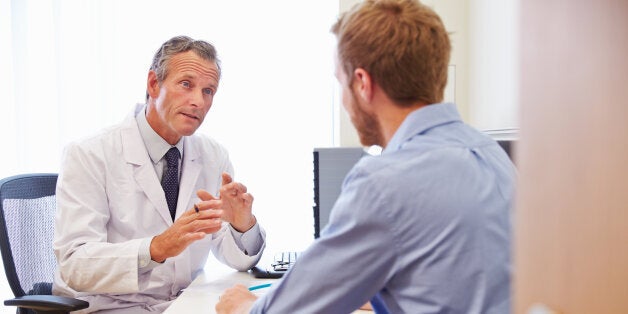 At any moment, around the world more than 14 million people have cancer. The global conversation about this disease is often focused on stark mortality: where it sits in the top causes of death, how long people diagnosed with cancer are expected to live, or how many people die in any given year. But as ground-breaking global efforts move the dial forward on diagnosis and treatment, the number of people living with cancer continues to rise. We need to look beyond mortality, and start striving towards new measures of success. Not just the quantity of years, but also the quality of years.
In the next two decades, the number of people living with cancer will rise from 14 million to 22 million, and those people will live longer on average. This brings a unique challenge on an enormous scale: how to care for the living. How to ensure that serious, often debilitating physical side effects are mitigated and managed. How to support patients when illness, treatments, exhaustion and uncertainty take a heavy toll on mental health. How to make sure that people who are living with cancer experience not just life, but quality of life. How to scale up programs and services to support more people than ever before.
We all have a part to play in tackling these challenges. That's why the Movember Foundation has established TrueNTH, the world's largest ever investment in prostate cancer care. We're working hard and in big, new ways to address the unmet needs of men with prostate cancer and their families.
'Decision regret' is one key thread that runs through many men's experiences - the feeling that they may have made the wrong choice of treatment, that they weren't given enough information on what was to come. They might face physical side effects that take a long time to go away, or won't ever go away.
For men who are living with localised prostate cancer, issues with erectile dysfunction and continence can have a lasting strain on their relationships, intimacy and mental health. They may feel depressed or anxious about the future, even when cancer treatment is behind them.
Those with advanced prostate cancer face these issues too, along with other serious effects that can include significant fatigue, reduced libido, osteoporosis, diabetes and cardiovascular disease. The global scientific effort to find better methods of treatment now means that the majority of men with advanced prostate cancer will live for more than ten years. These men deserve the best additional years we can give them.
Every man's experience of living with prostate cancer is different, which is why TrueNTH aims to provide personalised, practical information and support to address the individual needs of men and their families, to make it easier to discuss their concerns and find coping strategies at each stage of the cancer journey. Armed with these tools and support, men can take back the feeling of control that cancer has taken from them.
Our ultimate goal for TrueNTH is to ensure that men with prostate cancer live not just longer lives, but also happier and healthier ones with their families and caregivers. This World Cancer Day, on Saturday 4 February, we urge you to help us get there.