It wasn't an easy decision to make, moving to London. I'm from a small country village where I pass cows and sheep in fields on a daily basis and the cost of a pint of cider is £3. Moving to London was a big decision. One I didn't take lightly; however, saying all of this I know hands down it has been the best decision I've made.
Now I'm not going to lie, living in London can be a struggle. I mean... £11 a drink? Come on man. But I've started to learn some tricks of the trade and saving money is one of them or at least trying my very hardest too.
In this post, I want to give some tips on how to live in London on a budget. Because... who doesn't want some extra cash at the end of the month?
1. In the struggle to find alcohol that's relatively cheap in London, on a work girls night out we ventured to BYOC (Bring your own cocktails) in SOHO. £30 each to enter and you bring your own unopened bottles for your personal bartender to make you and your guests a range of cocktails. At first, me being a country girl, I was like £30? For them to use your alcohol? But £30 for a night out in London is cheap. I'd highly recommend it.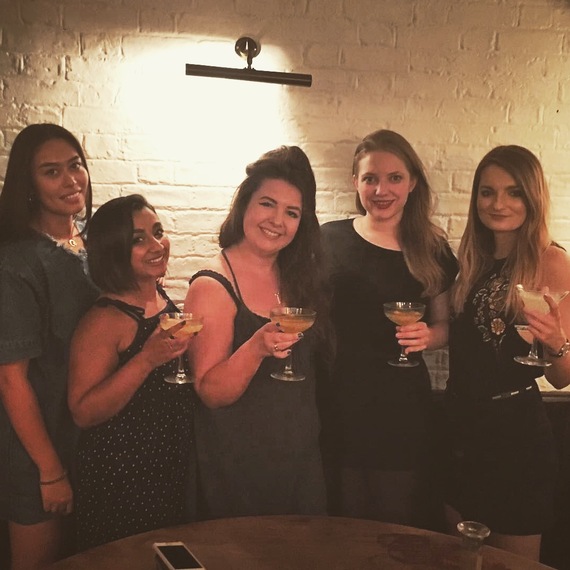 2. Fancy a decent dinner out but can't afford to spend ridiculous amounts of money on a meal? Then (as long as you're not a vegetarian) you need to head to Flat Iron. This highly popular restaurant could see you waiting 2 hours for a table for two. Yet, I've learnt that the steak they offer is not to be missed. It's a set price, £10 for a flat iron steak with salad and then you have the option to buy sides. With a sauce of choice just £1 - this inexpensive but high-end meal is something I advise all Londoners or tourists to try. You get free ice cream at the end too! No need to worry about the wait time either. Simply arrive 2 hours prior to when you want to ideally eat, put your name down and head to the nearest bar for a pre-dinner drink. They'll text you when your tables ready.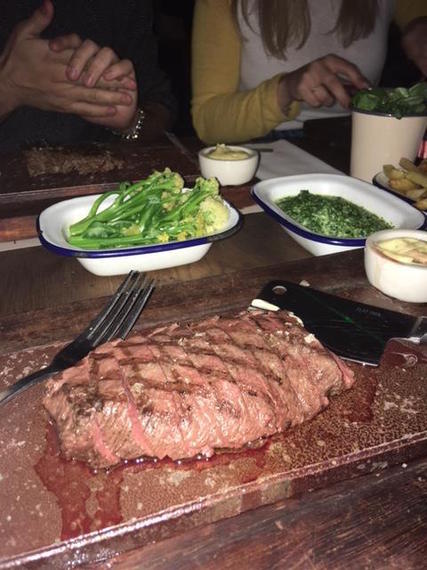 3. Sample sales! They can be good and they can also be extremely pointless if you don't have money to spend. However, if you can afford to treat yourself and want to find yourself a bargain then follow LDNSampleSales on Instagram to hear about when and where they're happening.
4. Save your money during the week and avoid buying work lunches out. That quick purchase at Pret each day adds up and it made me feel a little sick inside when I realised I'd spent £50 in one week on work lunches. Prep a meal the night before, make extra dinner to save some for the next day... there is a lot of money to be saved here people.
It's not easy moving across the country and it's not easy situating yourself in a city that lives and breaths 'expensive' but I'm learning and I hope these little tips might help.