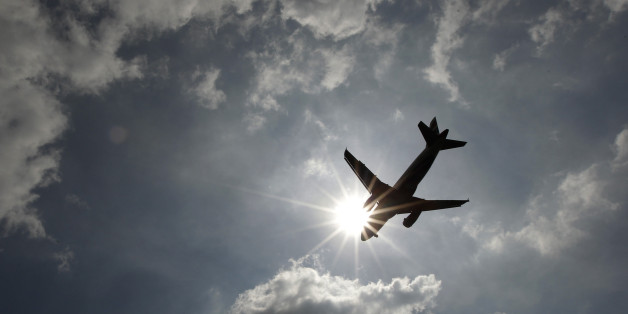 Luke MacGregor / Reuters
In a former life as a Member of Parliament I can recall saying to a constituent: "A giant social housing scheme with thousands of residents? In a pretty hill-side in Gloucestershire? How on earth did they ever get a planning permission for that?"
The Matson Estate was genius. Don't get me wrong, like every community it has its issues. It also has character, good community cohesion, family-housing and sheltered housing living cheek by jowell and wonderful views of Gloucester and beyond from Robinswood Hill.
The reply I got from my former constituent was: "Ah, thankfully it got planning permission in the 1950s. we liked to do the big stuff back then!"
That conversation has crossed my mind many times in my new role, as Executive Director of Back Heathrow - the campaign for a new runway.
Back in 1930s, the engineer and aircraft builder Richard Fairey paid the Vicar of Harmondsworth £15,000 for a 150-acre plot to build a private airport near the village of Heath Row and almost since then there have been consistent calls to expand the airport.
A new runway was mooted by Jim Callaghan's government in 1978 before a 1990 study into airports called Runway Capacity in the South East concluded that expanding Heathrow "would afford the greatest benefits". The Blair government's Future of Air Transport White Paper recommended a third runway at Heathrow, as did Gordon Brown's in 2009 and, most recently, Theresa May's government last year endorsed Heathrow Expansion.
As you've probably guessed, my point here is that both the Conservatives and Labour have endorsed building a new runway at Heathrow, but it still hasn't happened. It's time it did.
The benefits of the biggest privately-funded infrastructure project in Europe are clear: 77,000 new jobs in west London and the Thames valley; 180,000 new jobs across the country, 10,000 new local apprenticeships. It's easy to see why Heathrow expansion has such enormous support amongst local residents, trade unions, business groups and politicians from across all the major parties.
As someone who grew up in the neighbourhood I also agree that it is right that noise and air pollution are tackled with comprehensive measures, measures that the Airport's Commission, the local community and politicians are having their say on and will continue to shape.
Over 100,000 people have signed up to our campaign to encourage politicians not to back out when they are given a vote on Heathrow expansion come the Winter.
I can't help but think that many of those 100,000 supporters share the thoughts of someone I met in the Matson hillside some years ago. Delivering Heathrow expansion will show that Britain can still do the big stuff.